For many large financial institutions, finding ways to communicate across a geographically-dispersed workforce has long been a part of everyday business. Banks and other financial organizations often have branches and offices in multiple cities and even different time zones, and in the past they relied on daily commutes and business trips to meet with colleagues. In more recent years, teleconferencing and digital technology has boosted the efficiency of remote collaboration, but gaps have remained in these communication flows, creating challenges for both leaders and employees.
The past year has changed almost everything when it comes to how we think about remote communication with colleagues, and, along with most every other industry, the financial sector has had to adapt to major changes in workplace interaction as a result of Covid-19. At the same time that the pandemic forced workers into their home offices, digitalization has sped up, with more collaboration tools available than ever before. Video conferencing, especially, has become a business-critical component of every major organization's IT, and even smaller local banks and financial services companies have now seen how video meetings can save them time and money, while boosting productivity and efficiency.
As the workforce now shifts toward a post-pandemic future of work, what will internal collaboration for financial organizations look like? And how can leaders implement a communication strategy and video conferencing solution that helps employees succeed?
How video meetings provide the flexibility to boost productivity
As workers return to the office, companies are taking different policy approaches to allowing continued work-from-home for some employees. After all, the past year has shown that much more can be done digitally than ever imagined, and major financial organizations are announcing branch closures and more flexible working policies. Here are a few reasons why:
Reduced costs. Running a branch office is expensive, accounting for half the operating costs of some banks according to McKinsey. Pre-pandemic, many retail banks were already seriously considering the real estate costs associated with their large branches, and looking into more ways to reach customers at home. By closing some locations, or reducing staff numbers and opening hours, some financial organizations are using video meetings as a key means of maintaining internal communications and customer contacts, while saving on the costs of running brick-and-mortar operations. And in addition to the overhead costs of running a physical office, video meetings can save vast amounts of money by reducing or eliminating the need for business travel.


Time saved. Video meetings also save time and reduce or eliminate the need for bank employees to commute to work. For some of our clients at Pexip, many of their product specialists cover large territories, serving customers across five to 10 branch offices. This used to mean traveling for hours each day—until they implemented video conferencing. Markets shift quickly and, especially when working across time zones with global partners and colleagues, not just hours, but full days can be saved by eliminating the need for travel and commutes, meaning a faster track to decision-making, deal closings, and revenues. Using video for day-to-day interactions provides greater and quicker access to existing and potential customers.


Streamlining workflows between customers and staff. Video enables organizations to give their expertise talent a wider reach to provide a better customer experience anywhere in the world. There are situations where the customer's journey requires handoffs between colleagues depending on specializations, seniority, or expertise, a process which can be simplified by using video meetings. Key members of staff, often those specializing in a product line or with an established relationship with certain customers, can be available across more than one branch location at once, making work more efficient for staff, while improving the customer experience. According to Andy Masters, a partner at Deloitte, "Customers are the disruptive force, in the age of immediacy, constant change and overwhelming choice. How do banks differentiate to stay relevant?"


Recruitment and onboarding. For financial services and all other industries, recruitment is a constant, ongoing process that involves focused communication. Video can be a powerful tool for your HR team, allowing them to reach, hire, and manage employee relationships without the need for in-person meetings. In addition, using video for recruitment can give your organization access to a wider talent pool to recruit the best people in the world, no matter where they are in the world. Having access to this wider and more diverse workforce can give your organization an edge when it comes to innovation and growth. Remote work options can also increase employees' cultural adaptability, helping you build, onboard, and support a diverse and optimized team for your department or branch. Video is also an important tool for training, onboarding processes, and keeping employees engaged regardless of where they're working.


Flexibility for staff. A more flexible workplace can make organizations more appealing to a wider pool of talent, and also also reduce turnover. In the case of a Pexip bank customer, staff retention rates increased thanks to the introduction of optimized video solutions. This bank was experiencing employee turnover happening after approximately 18 months. Once specialists were given the option to take meetings virtually, the average turnover rate decreased significantly, with employees staying with the organization for approximately 36 months. A reduced employee turnover rate can result in lowered costs associated with onboarding and training, and more experienced employees are often in a better position to bring in higher revenue.


Whether your organization is planning for a model of hybrid working, or is simply looking for better ways to communicate (and reduce travel) across geographically-dispersed branches and offices, video conferencing is, and will continue to be, a critical element to your communication and collaboration strategy. And just having the possibility for video meetings isn't enough; it needs to be designed and deployed in a way that makes joining and using video meetings simple and seamless, every single time.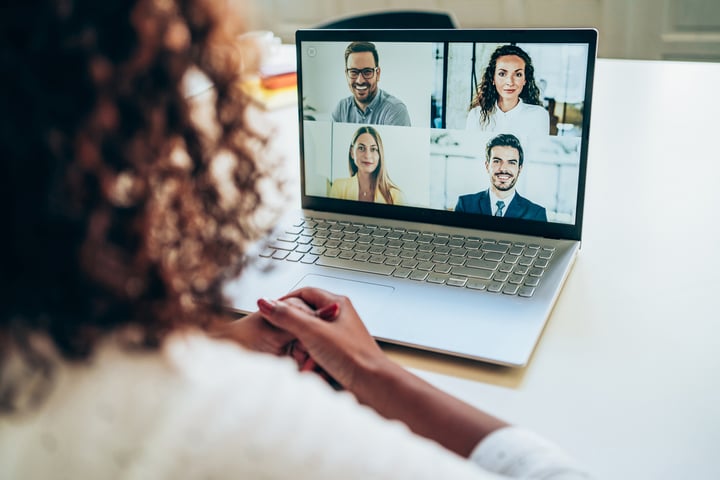 Why interoperability and easy-join features are key to productive virtual collaboration
For many organizations, the pandemic created an overnight adoption of video conferencing and other new collaboration tools, which sometimes solved their challenges, and other times created new ones. Many video meeting software solutions that were panic-purchased during the pandemic were a "quick fix", and in many cases aren't up to security and data privacy standards. With some organizations using up to three different video solutions, the workflow becomes complex and frustrating for many users, and time and energy is wasted on getting the technology to work, instead of focusing on conversations and tasks, and potentially even jeopardizing high-stakes meetings like sales pitches and investment talks.
The key to efficient, productive, and stress-free enterprise video conferencing is interoperability. This critical feature enables video meeting solutions to work seamlessly with each other, and is fundamental to hosting productive virtual meetings. Pexip's interoperability solutions provide a "gateway" that connects different hardware and video services, making it easy for your team to quickly join meetings from anywhere, and from any video meeting service, including Microsoft Teams, Google Meet, and others.
This, in addition to one-touch join features, allow employees to quickly connect to internal and external meetings from any device or browser, whether that's through video conferencing equipment in the office conference room, or a laptop at the kitchen table. Pexip also offers no-touch join options by scanning a QR code to join a meeting, which, in the post-pandemic world, can be seen as a vital feature for every organization's health and safety strategy.
Choosing an interoperable solution can also help make your team's return to the office a smoother process, while also saving money on investments in legacy video conferencing equipment. For offices that already have conference room infrastructure in place, Pexip allows you to join meetings on newly adapted video software services on existing equipment. This means you don't need to buy or install anything new, and your team can pick up where they left off. If you choose our on-premises (self-hosted) Pexip Infinity solution, you'll also be able to connect legacy devices in the corporate network (which may not independently support encryption) and enable encryption when connecting to external devices that do support encryption. All of this leads to a secure and frictionless meeting experience.
---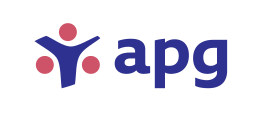 Case study: APG
APG, based in the Netherlands, is the largest pension provider in Europe. Approximately 3,000 APG employees work from the Netherlands, Hong Kong, and New York. At the onset of the Covid-19 pandemic in 2020, 80% of APG's employees were working from home. They needed a system that could integrate Cisco hardware, Microsoft Teams, and virtual meeting rooms all into one seamless solution. With APG operating in the European financial sector, any new solution would naturally also need to meet strict regulatory requirements in terms of data protection.

Pexip allowed APG to use their existing hardware for secure meetings while improving the employee meeting experience for in-office, remote, and overseas workers. Using the self-hosted Pexip Infinity platform, Pexip successfully helped APG create a seamless virtual meeting environment across MS Teams and Cisco devices. This improved the employee experience, connectivity, and efficiency between office, remote, and overseas workers. At the same time, the solution ensured regulatory compliance without compromising on the user experience.
"Pexip's interoperability between Teams and Cisco met our needs better than other potential solutions. We also appreciated that robust dial-in and compliance capabilities are included so we could meet all our virtual meeting needs from a single, secure platform." - Patrick de Klerk, System Engineer at APG, the largest pension provider in the Netherlands and in Europe.
---
Some tips for driving adoption among employees and getting the most of your video solution
It's important to not assume that just because most everyone has now become more familiar with video conferencing, that they're necessarily comfortable with using it. As you create your strategy and implementation of a future-proof video solution, make sure your staff is well-trained on best practices for using this technology. This includes:
Training on video meeting etiquette. This may vary depending on geographic and organizational culture, but it should be standardized. You can create a guide virtual meeting etiquette so that everyone is trained to be a respectful colleague, and, in the case of external or customer meetings, a successful brand ambassador.


Upskilling on best practices for being seen, and not just heard. In the past, many financial organizations used only teleconferencing, and even now often turn off the camera for video meetings. Teach your team about the value of virtual face-to-face meetings, and how they can optimize their experience by using the correct camera, lighting, and tools.


Develop guidelines for how to run a meeting, which will help to keep virtual meetings efficient and productive.


Utilize training services from your video provider. Pexip offers staff training, as well as fully customizable, feature-rich interfaces.


To learn more about how Pexip can empower your organization to get the most of internal collaboration, visit pexip.com/finance or contact us today.
Topics:
Financial services
Digital transformation
Secure meetings
Room connector