Our story
Built on an ambition to break down communication barriers
Pexip is the result of a merger in 2019 between a company called Pexip (founded in 2012), specializing in video infrastructure and Videxio (founded in 2011), a cloud video service provider. The respective companies were started by a group of visionary industry veterans.
Based on their extensive experience from video conferencing, they saw the need to break down the barriers which were making enterprise video conferencing expensive, and difficult to use, manage and scale.
Pexip offers both self-hosted and as-a-service deployment options for enterprise video conferencing, built on the core Pexip Infinity technology.
Technology and workplace habits have come a long way in the years since the original companies were founded but the challenge of connecting devices and platforms remains.
Pexip solves this by providing best-in-class interoperability, including Microsoft Teams, Skype for Business and Google Hangouts Gateway interop, video system device registration and a world-class meeting and calling service.
Video communication is still complex but with Pexip, it just works.
Pexip is where teams and technology meet, simplifying video conferencing experiences and workflows. We help break down the barriers to improve video communication across teams and platforms.
The Pexip Way
Our company values are at the core of everything we do and they define how we interact with each other, customers and partners on a daily basis. They guide our business, our product development, and our brand.
As our company continues to evolve and grow, these values remind us of who we are, where we came from and where we are going.
No Bullshit
We say it as it is, with no hidden agenda but always speaking our mind in a considered and constructive manner.
We do what needs to be done to help our colleagues, partners and customers.
We stand for honesty and integrity.
One Team
We make each other better by respecting, supporting and caring for each other.
We appreciate diversity and with over 500 employees in 17 countries, diversity is in our DNA.
Freedom and Responsibility
We encourage initiative and innovation; we are all leaders; we act like owners, making decisions that are best for Pexip.
In other words, we hire great people and empower them with the trust and autonomy to do what they do best.
Professional and Fun
We are committed to our partners and customers; we are passionate and fun to work with; we strive for excellence.
We believe in what we do and we let that shine through in our interactions with colleagues, partners, and customers.
One way of ensuring our values are maintained is to make sure that our employees, partners and customers have a channel to securely and anonymously raise any concerns.
The leadership team
Pexip is led by a talented team of experienced executives with extensive experience from both video conferencing and other industries.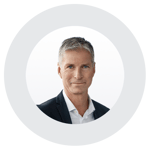 Trond K. Johannessen
Chief Executive Officer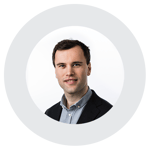 Øystein Hem
Chief Financial Officer
Nico Cormier
Chief Technology Officer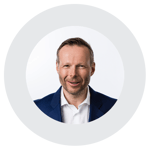 Åsmund Fodstad
Chief Revenue Officer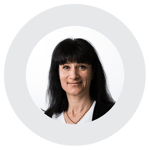 Ingrid Woodhouse
Chief People Officer
John Harald Grønningen
President of Sales EMEA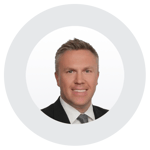 Paul Pettersson
President of Sales APAC
Patricia Auseth
Chief Marketing Officer
Board of Directors
Experienced executives with diverse backgrounds from finance, telecom and venture capital.
Michel Sagen - Chairman
Pexip, Videxio, Tandberg, Telenor
Kjell Skappel
Stavanger Venture, TD VEEN, Tandberg
Per Haug Kogstad
Bjøberg, Tandberg, Ericsson
Irene Kristiansen
USBL, Pexip, Norske Skog
Marianne Wergeland Jenssen
NordPool, Bright Products AS
Our Business Today
Pexip products are sold and deployed through a network of channel partners that are key to our success. Pexip has customers that range from small and medium-sized businesses to global conglomerates and non-profit organizations, including companies such as Spotify, Vodafone and PayPal, as well as governmental organizations such as the US Department of Veterans Affairs.
We're proud of the knowledge and dedication demonstrated by our team, our partner-led business model and our technology, which furthers communication in a user-focused and sustainable manner.
Exciting times lay ahead both for us as a company and for the users of our technology. Guided by our core values, we look forward to continuing to work hard to meet the needs of our customers across the globe.
Want to find out more?