Our video platform prioritizes security and data privacy, meaning your sensitive client and case information will remain secure.
Pexip offers solutions for many different use cases within the legal sector, promoting convenience and security.
Secure Communications | Confidential and secure client interactions, from anywhere
Secure Communications
from Pexip means you can rest assured that your meetings are private and your data remains secure.
Boost efficiency and productivity through secure, seamless video meetings.
Ensure confidentiality and build client trust through customized branding.
Provide a simple, secure solution for meetings such as consultations, pitching to new clients, negotiations, and contract meetings.
Demonstrate your firm's commitment to privacy and responsible handling of data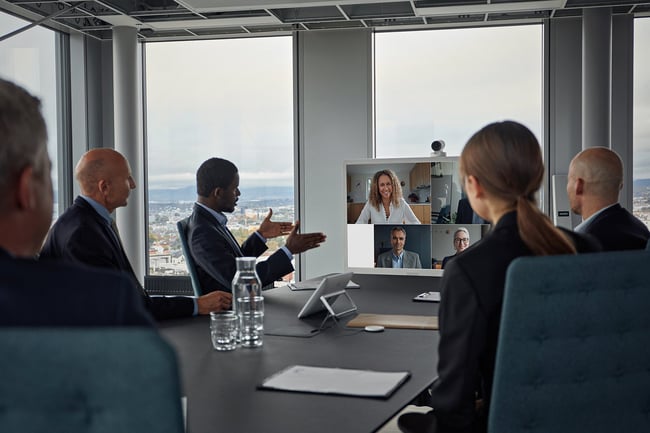 Free whitepaper: Exceeding client expectations with Pexip Secure Spaces
Get insight on:
Why client interactions should be considered "critical meetings"

Key certifications in a law firm's video conferencing solution

How to build client trust... and retention
Read what Paul Domnick, former CIO of Freshfields Bruckhaus Deringer and former President of Litera Microsystems, has to say about why Pexip is the #1 video solution for securing your law firm's video meetings and boosting your clients' trust.
Connected Spaces | Seamlessly connect to Teams video meetings from any room device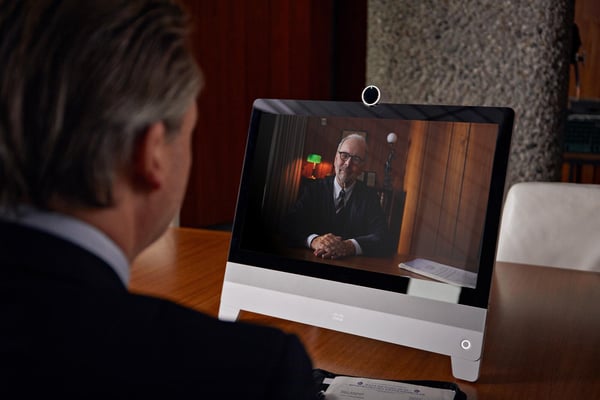 Connected Spaces
takes the guesswork out of joining meetings.
Integrate Teams or Google Meet video meetings into existing workflows and bridge the gap between locations and devices.

Enhance convenience and accessibility of meeting technology for lawyers, admins, business partners, and clients.

Provide lawyers and staff with more flexibility to work remotely and expand the geographic reach of your business.

Protect your technology investments by using your meeting solution of choice on your existing endpoint room devices.
Video Innovation: Pexip Build | Create & customize client-facing video engagement solutions
Video Innovation
solutions like Pexip Build help law firms transform collaboration with clients.
Facilitate personalized interactions where clients can join video meetings within your company's native, branded experience.
Put your clients first with a video solution that integrates into your existing workflows.
Utilize key applications and industry-specific features through API integrations, including: video recordings and transcriptions, time tracking and expense reporting, note taking, file sharing, e-signing, plus collaborative document editing.
Legal Services Blog | Explore Further