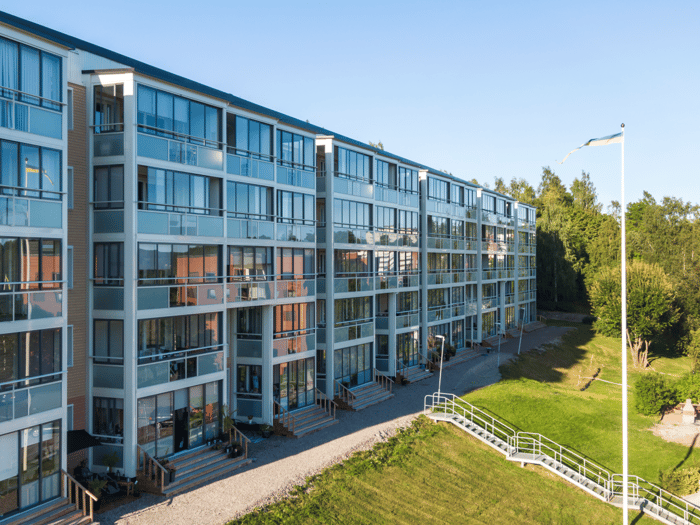 Customer story
Enterprise
Room management
Balco AB makes remote meetings easier and increases productivity
About Balco
Balco is a growth company that offers innovative, patented, energy-saving balcony solutions of high quality. The company's customer-tailored products increase the quality of life, security, and value of apartment housing. Balco controls its entire value chain through a decentralized and efficient sales process - from production to delivery.
The company, founded in Växjö in 1987 and has over 400 employees, is the market leader in the Nordic region and operates in several markets in northern Europe. Sales in 2019 totaled 1221 million SEK. Balco Group is also listed on Nasdaq Stockholm Stock Exchange.
Challenges
Having a geographically distributed workforce where business travel was
becoming increasingly costly, time-consuming, and environmentally unsustainable


The need for a video conferencing system that easily integrates with existing office infrastructure
Pexip Solutions
Pexip's interoperable video conferencing solutions integrated the service with conference room hardware, making remote meetings easier
Pexip services in use
Pexip-as-a-Service, with interoperability solutions for in-office video systems


Multiple team and individual VMRs, and 11 endpoint subscriptions for SIP/H.323 devices
Results
Shifting to video meetings meant increased productivity and efficiency and decreased cost and carbon footprint


Having Pexip services in place before Covid-19 made for a smooth transition to a virtual work environment and allowed Balco to keep up productivity during the pandemic lockdown
Why Pexip?
Balco first became a Pexip user in 2015. Since most of the company's meetings happened between Balco employees and external consultants, interoperability was crucial.
Some of the primary features Balco was looking for in a video conferencing service were ease of use, simple integration to Outlook, the ability to use the service with their in-office conferencing infrastructure, and flexible subscription plans.
That's where Pexip came in. A big part of the decision-making was ensuring that the video platform could easily integrate with the hardware they already had, which included several large Cisco systems.
The implementation and roll-out went quickly, and the company was pleased with how easy it was for their IT team to set up.
"The fact that you can sit in a conference room and have large video meetings where everyone calls into the virtual room is great," says IT Operations Manager Torbjörn Blomster. "When you speak on the phone, it becomes a bit impersonal, but when you see each other on the video, you become more engaged. We are constantly buying more equipment and expanding the conference rooms with video."

We don't have to think or worry about whether Pexip will work well - it just works. And that's how it should be for a collaboration tool - simple, reliable, and effective.
Results
One of the main benefits of the Pexip-as-a-Service solution has been reducing the need for so much business travel. It has resulted in reduced costs of meetings, with increases in efficiency and user productivity, and improved sustainability practices.

Balco has also seen a reduced need for IT support thanks to Pexip's user-friendly interface and video knowledge base. The functionality and reliability of the Pexip solution have also allowed the company to focus on its business contacts without having to worry about the technology that enables them to communicate.

When the Covid-19 pandemic arrived in 2020, Balco employees were familiar with using Pexip daily. Whereas some companies found the shift to virtual meetings challenging, Balco smoothly transitioned to an entirely virtual meeting culture and could maintain productivity throughout the lockdown.

"Video meetings weren't new to us when Covid-19 came," says Torbjörn. "It was great that everything with Pexip was already in place and that we didn't have to learn something new suddenly."

Balco has for many years considered video meeting technology an essential long-term investment in their future. Since becoming a Pexip user, the service has helped the company steadily change organizational behavior.

The movement toward virtualizing meetings gained momentum before the pandemic and will continue. Balco is pleased that they have navigated these changes with a reliable video meeting solution.