The world is enamored with moving to a modern meeting environment. Today's organizations demand channel-based collaboration where users can chat; share and co-author/edit documents; meet one-on-one or in small groups; schedule, record, and transcribe meetings; whiteboard; and integrate with third party apps. Microsoft Teams is the answer for many of these organizations, and with Pexip, they can achieve full video interoperability into Microsoft Teams with the Cloud Video Interop (CVI) program. In fact, Pexip offers the only FedRAMP "In Process" solution for Teams CVI, giving agencies a secure way to connect video systems into Teams meetings.
---
Pexip achieves FedRAMP "In Process" designation
"Achieving this milestone validates the security of our video platform and shows Pexip's commitment to the federal government. We are already trusted by agencies including DISA, VA, NASA, EPA, and the Air Force," said Peter McCarthy, VP, Public Sector, Pexip.
Get in touch and find out why offering a FedRAMP-compliant version of Pexip's software will help even more agencies future-proof their video investments and unite their hybrid workforce.
---
What is CVI?
Microsoft's CVI program certifies independent third-party organizations to provide video interoperability services into Microsoft Teams meetings. This gives customers the flexibility to leverage existing and newly-purchased video conferencing systems from the likes of Cisco, Poly, and others to join into the meeting as though they were native Teams clients.
CVI for Government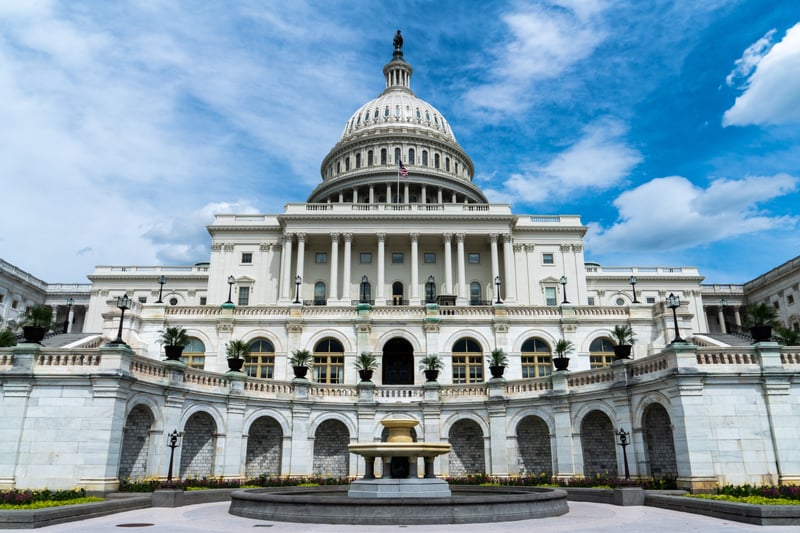 Federal, state, and local government organizations have unique compliance policies and security requirements that often extend beyond the reach of traditional solutions. That can often restrict or limit the ways in which these customers can deploy new architectures.
With all Microsoft Azure U.S. data centers now FedRAMP High impact-certified, government organizations have ultimate flexibility on where to deploy their CVI solution while still maintaining appropriate levels of compliance and security.
Interoperability is possible with any Microsoft Teams instance ("standard O365" or O365 US Government Community (GCC)), regardless of where the Pexip Infinity CVI interop is deployed. With multiple deployment options, agencies have even more control over their data and workflows.
Some agencies have policies that restrict deployment to government-specific data centers. Pexip's CVI certified software can be deployed in Azure Government to satisfy these special requirements that cannot be fulfilled by other Azure FedRAMP-certified data centers.
How it works
Pexip's Microsoft Teams CVI solution enables interoperability via two specific components: Pexip Infinity and Teams Connectors. The Infinity application is what handles the video conferencing connectivity; it speaks SIP, H.323, Skype for Business, WebRTC, ORTC and RTMP (for connectivity with Microsoft Internet Explorer). When joining a Teams meeting, all users will connect to Infinity. Infinity can be hosted on premises, in Microsoft Azure, or in a number of other cloud hosted compute platforms.
From Infinity, the call will be automatically sent over to the Teams Connector virtual machines that must run in Microsoft Azure (including Microsoft Azure Government). These Teams Connectors handle all communication into Microsoft Teams, including the work necessary to place the CVI interoperability call into the right Teams meeting and routing the media through the Azure cloud into Microsoft Teams. Why is this important? Government agencies can leverage Government cloud services both for Microsoft Teams and CVI interoperability.
So what?
Whether compliance or security, government agencies are held to their own unique standards. These place a different burden as they consider any changes to their collaboration architecture. Pexip's CVI offering is uniquely positioned to solve these unique challenges: migrate to Microsoft's modern meeting architecture, maintain connectivity with existing video conferencing systems, and comply with the necessary policies.
Learn more about Pexip CVI for Microsoft Teams here.
Topics:
Government
Meet & collaborate securely
Standardize on Teams