Video Conferencing Solutions for Microsoft Teams
Simplify collaboration across meeting room systems, and integrate your video conferencing infrastructure with Microsoft Teams.
Get Started
Enable everyone to seamlessly join Microsoft Teams meetings, no matter the technology or workflow.
Trusted by global organizations to power communications across internal teams and external users
Connecting employees, teams, and organizations
Worldwide, data security conscious organizations seek video meeting solutions to bridge different hardware setups and meeting types.
Watch to see how you can achieve true interoperability using the Pexip collaboration solution.
Reaching consumers, patients, and customers
Together, we will simplify video meeting IT for your employees working from both home and the office joining Microsoft Teams and Skype for Business meetings on the device of their choice, as well as enable straightforward connections with participants external to your organization.
A quick overview of Pexip CVI for Microsoft Teams →
Pexip Cloud Video Interoperability (CVI) enables professional SIP and H.323 video conferencing systems and room hardware to join Microsoft Teams as if they were native Microsoft clients.
Because Pexip is a Microsoft-certified CVI partner, you can rest assured the solution has been heavily tested to maintain the seamless integration across our technologies.
We have developed the solution in close cooperation with Microsoft and continue to work together to develop the best native Microsoft Teams experience.
Best-in-class User Experience
Adaptive Composition
With our i
nnovative AI technology, real-time image framing is fully automated for more realistic face-to-face engagement. In addition to voice detection, visual detection is used to assign more proportional screen space to larger groups in-call.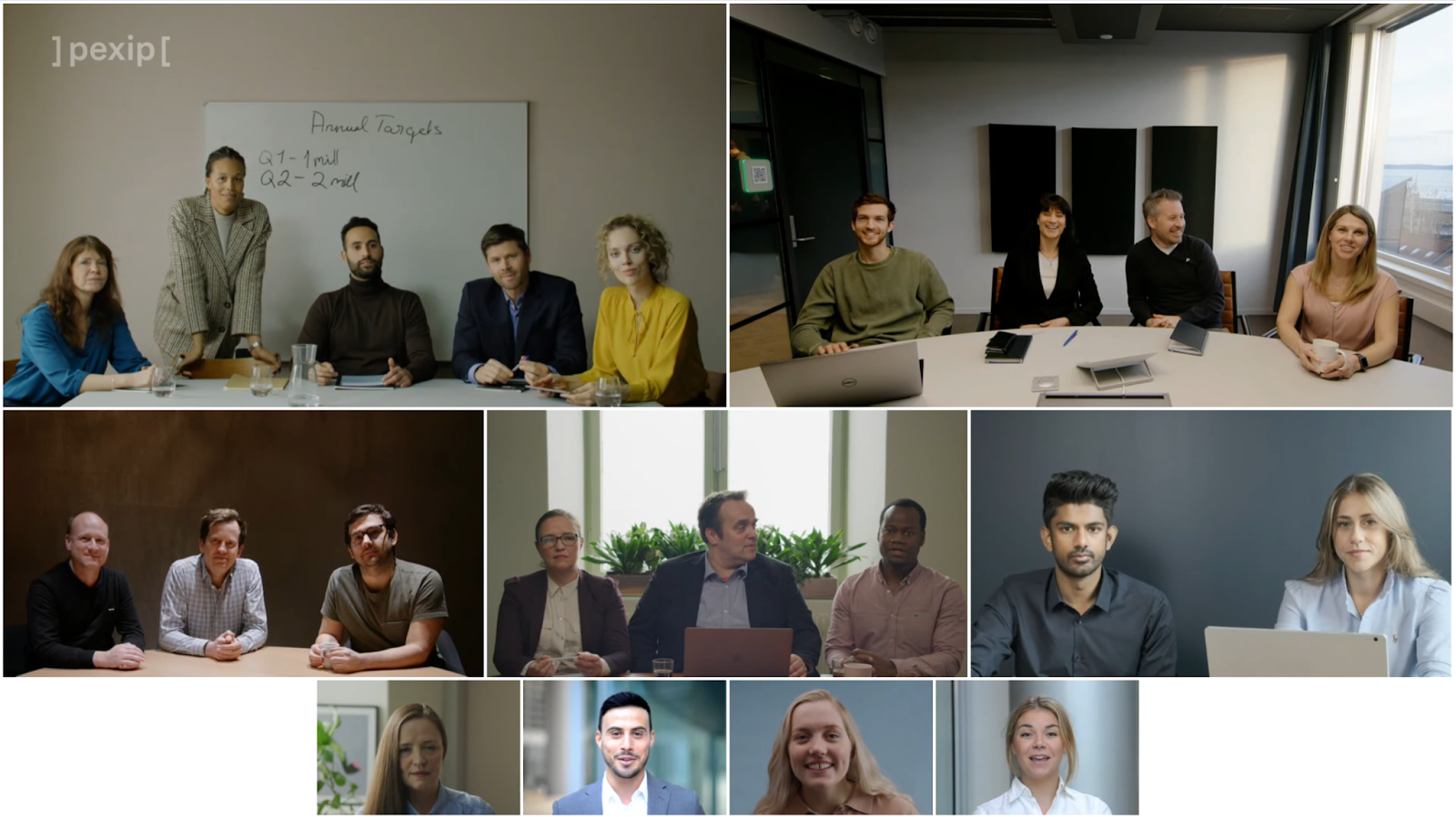 Custom video
& lobby

Pexip's Media Playback Service allows you to play pre-recorded video content (such as advertisements and informational videos) before a meeting/consultation. The welcome lobby can also be customized with your branding to ensure your employees and customers know they are in the right place.
Focus on Presenter
When using Adaptive Composition, single-screen endpoints can receive any presentation content as part of the layout mix, allowing for a more immersive video meeting experience as the presenter is given a more prominent position in the screen layout.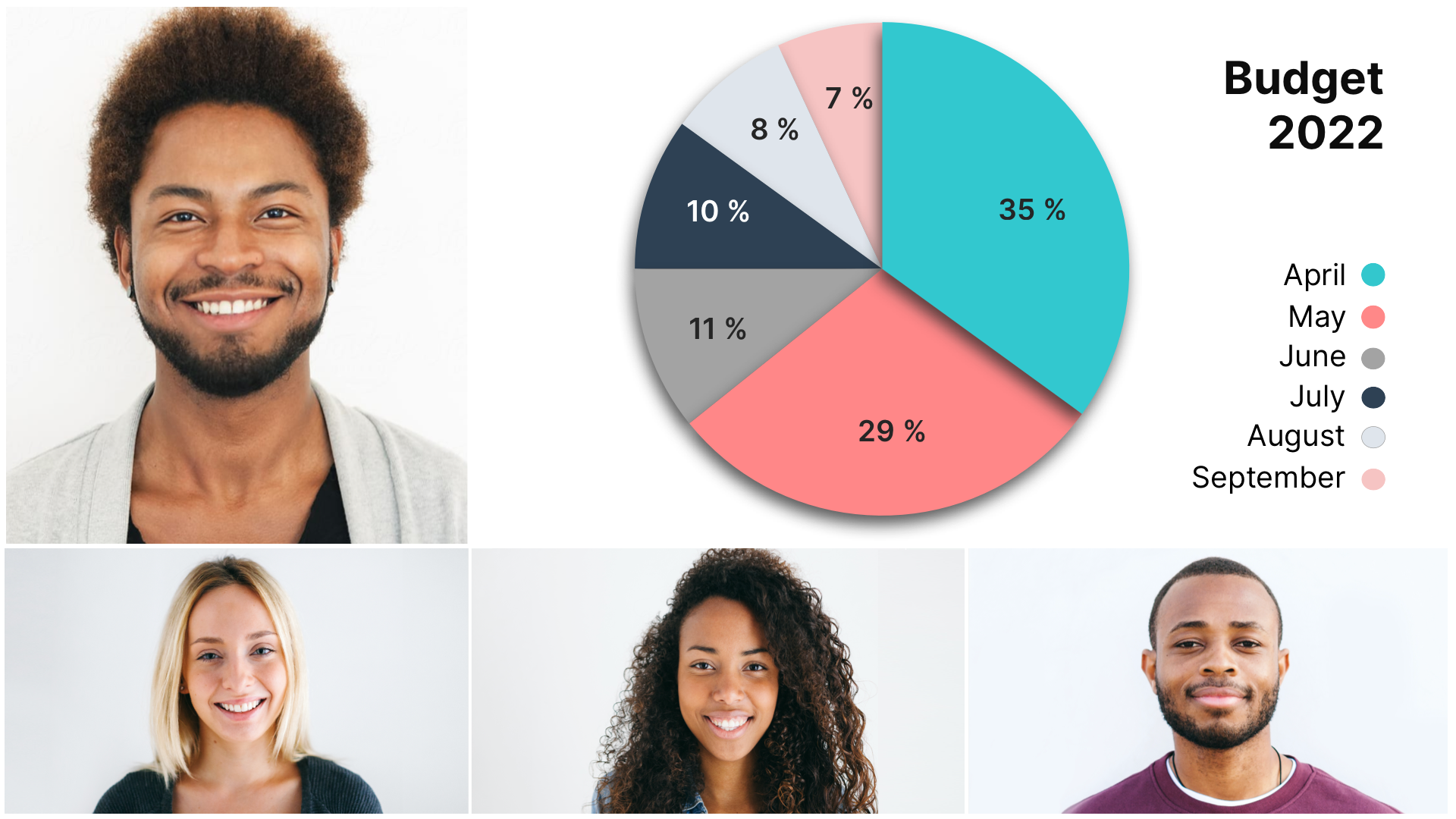 Raised hand indicators
With Pexip's raised hand indicators, a notification is shown on screen to any video endpoint participant if a Microsoft Teams participant raises their hand, resulting in a more engaging and interactive meeting experience.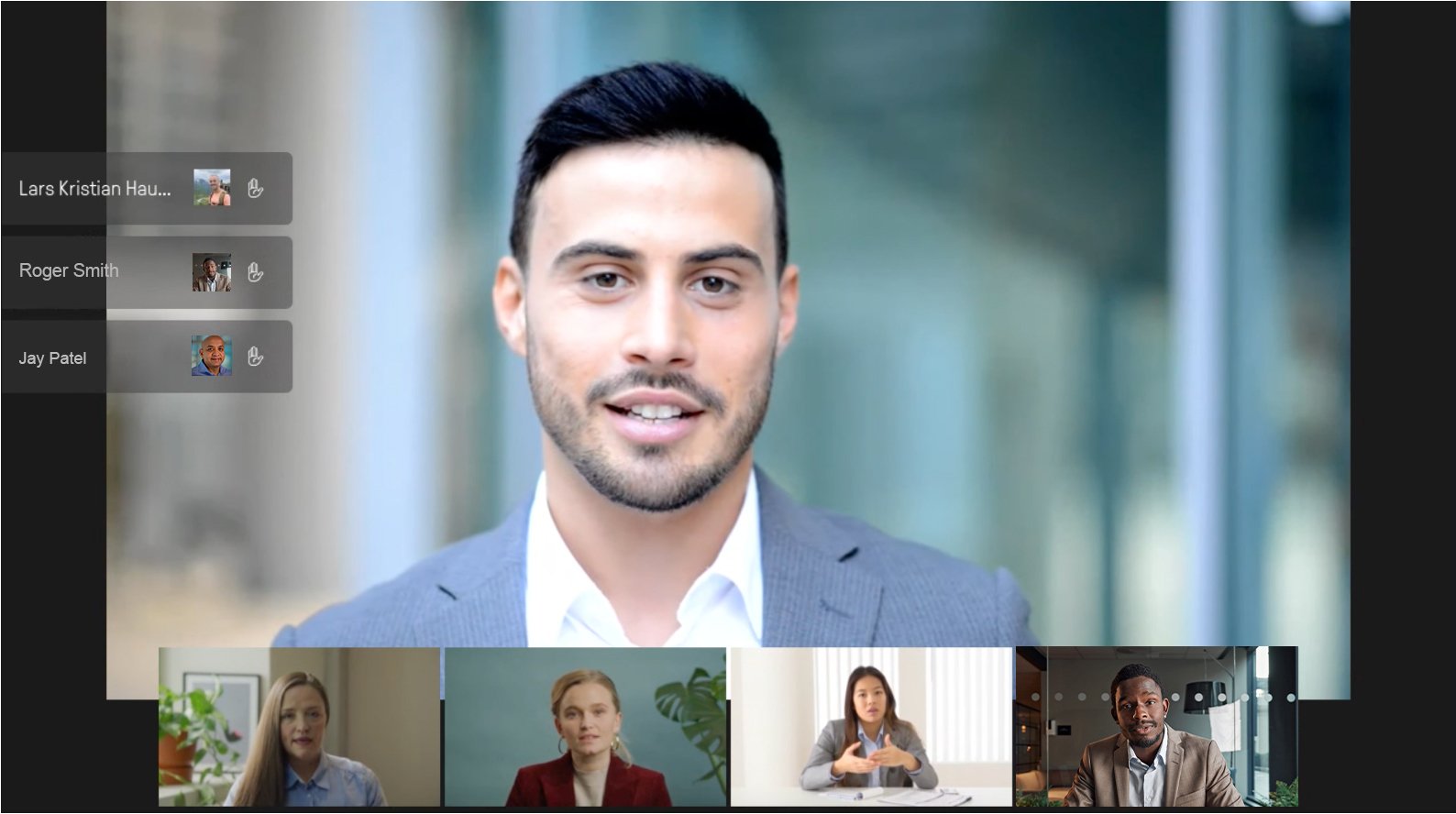 Lobby notification
With our Microsoft Teams lobby notification, both visual and audio notifications are given to CVI participants to advise there are participants waiting in the lobby. This ensures participants are no longer left in the lobby if the host chooses to join from a video conferencing system.
Experience superior video and audio quality
With
full-HD video
, you'll see sharp images of people and content to provide a high-performance video experience in every meeting.
Pexip Cloud Video Interoperability is included in the Enterprise Room Connector package
Many organizations use both Microsoft Teams or Skype for Business while still wanting to manage and utilize their professional meeting room systems (SIP/H.323 devices).
It can be difficult for users to understand and remember joining all the workflows for the different hardware setups and meeting types. Pexip helps you to remove user complexity and expand the possibilities of your meeting rooms with the Room Connector bundle for Microsoft Teams.
The Enterprise Room Connector package simplifies video collaboration for any meeting room & maximizes your existing hardware infrastructure.
"Pexip was like the Holy Grail, connecting people no matter the platform or device they were using, and without calling on tech support."
Paulo Henriques, Director - NOVO BANCO, S.A.
One-Touch Join: Pexip unites the widest variety of meeting solutions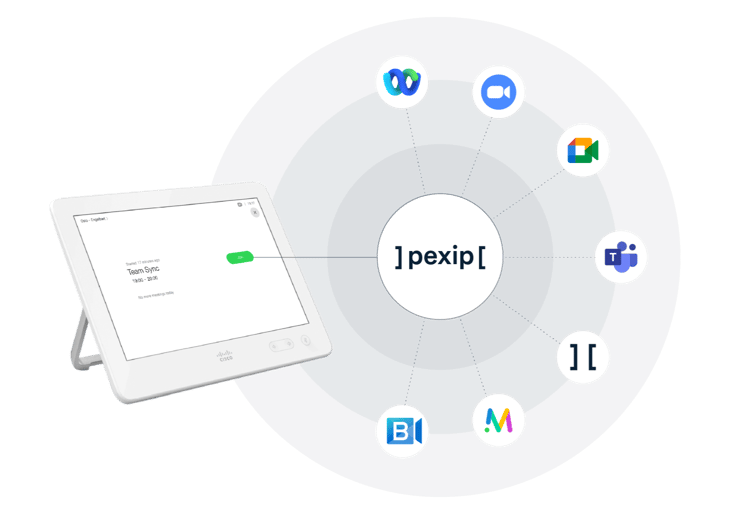 Every day, users must navigate multiple video platforms, endpoint devices, and calendar environments.
How does One-Touch Join simplify video meetings?
Integrates seamlessly with your video conferencing hardware
Easily join meetings on Microsoft Teams and Skype for Business
Integrates with your company's meeting scheduling environment
Gives IT full control over meeting and calendar data
Reduces stress and dependency on your IT team
Supports trusted devices so known participants can immediately join
How Do Organizations Use Microsoft Interoperability?
NHS Wales
How did NHS Wales modernize and scale video conferencing in response to the Covid-19 pandemic?
Featured Webinar - Free to Watch
Pexip enables everyone to seamlessly join Microsoft Teams and Skype for Business meetings
Does your CVI provider deliver the best end user experience and features like:
Full data control thanks to flexible deployment options
Custom branded screens and domains
Native Microsoft Teams workflow
Management and analytics in our Control Center
Discover how our Enterprise Room Connector solution simplifies video collaboration for any meeting room and maximizes your existing hardware infrastructure.