Today's businesses must adapt to the new hybrid working model.
Embrace the evolution with Pexip.
What are the key 'future of work' elements for successful hybrid working?
Simplicity
Discover the value of interoperability with video meetings that are joinable from any technology, platform, or device, with no plug-ins or downloads.
Security
Ensure data privacy and security compliance for your organization and customers across a dispersed workforce. Earn digital trust by using a secure meeting solution.
Flexibility
Scalability and flexibility are paramount to the future of work. Seamless integration with existing tools saves money and protects legacy IT investments.
Connect everyone: use one platform to join any meeting
Modernize your business through streamlined internal and external communications.
Interoperability connects various meeting platforms, devices, and collaboration tools to easily bring everyone into the same meeting.
Bridge the gap between in-office video hardware and modern software platforms like Microsoft Teams and Google Meet. Extend IT budgets by protecting your legacy investments.
Interoperability makes meetings stress-free, whether you're at home or in the office.
Gartner reports that 74% of companies will switch some employees to permanent remote work roles post COVID-19.
Deliver secure meetings for your dispersed workforce
Security is the cornerstone of Pexip's product and culture. Rest assured that your meetings will be private, and your data secure. Our security features include:
Use of industry-standard protocols, and full regulation compliance

Encryption of legacy devices

Data sovereignty and insights

Option for PIN-protected meetings and one-time meeting links

Private deployments

Security is paramount in today's digital economy. Earn digital trust through advanced meeting security.
Pexip is a GDPR and an ISO 27001 certified company that enables HIPAA compliancy. You can read more about our response to the Schrems II ruling, and the EU-U.S. Privacy Shield invalidation, as a secure European video conferencing software provider. We know that the privacy and security landscape of video communications can be complex. Pexip simplifies security to give your organization invaluable flexibility.
Show customers and partners that you prioritize data privacy and encryption by offering a security-first meeting solution.
Integrate into existing workflows
The future of work requires flexibility for your team. Today's dispersed workforce needs tools that help them be productive and engaged, whether they're at home, traveling, or in the office.
Pexip video solutions are integrated into your existing workflows, tools, calendars, and devices, which streamlines the meeting experience.
Pexip allows you to use meeting room video hardware from vendors like Cisco, Poly, Lifesize, Avaya, or Yealink for meetings on different video services, such as Microsoft Teams and Google Meet. We remove the guesswork, so you can get on with your day.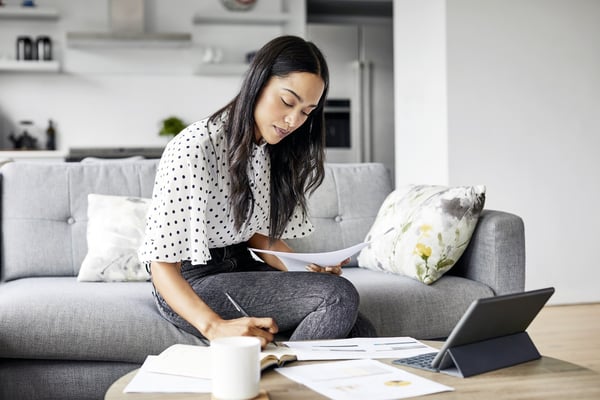 Choosing a meeting-agnostic video solution empowers workers to focus on tasks instead of technology.
Our technology eliminates confusion and frustration by enabling different meeting solutions to work together.
Reduce meeting fatigue with immersive AI
Don't settle for poor audio quality that drains your energy in back-to-back meetings, or screen layouts full of empty boxes instead of faces. Today's AI-powered meetings can deliver a more natural, engaging experience to help users power through their workdays.
Empower tomorrow's workforce, today
Today's workforce represents fast, agile working patterns. Discover how one-touch access to video communication can complement your existing systems and help your team keep the pace in the modern economy, while providing more day-to-day flexibility.
Improve accessibility & enable innovation
Make sure the best ideas get heard. Pexip simplifies communication across borders, businesses, and platforms, enabling everyone to be included, regardless of their technology. Greater accessibility can drive innovation and encourage diversity on your team.
The age of innovation: Why video collaboration matters
Watch Michael DeSalles, Principal Analyst at Frost & Sullivan, describe the importance of why organizations need to make video collaboration as accessible as possible for employees, partners, and customers to fit agile, hybrid models of work in the age of innovation.
Leading in a Changed World
Watch Jordan Owens, VP of Architecture for Pexip, explain how AI will drive meeting experiences of the future.
Hybrid Working: Explore Further
4 priorities shaping the future of workplace communications
The world has changed. How can digital transformation leaders plan for what's next in the workplace?