While video conferencing has helped organizations through the pandemic, the early days were not without growing pains
Background noise. Screens that froze without warning. Mishaps while trying to share content. People talking over each other. Speakers who forgot they were on mute – and those who forgot to put themselves on mute.
Patience with these problems wore thin and expectations of video quality have quickly risen. In fact, the calibre of an organization's video conferencing is now becoming an important differentiator and way to enhance reputation with external stakeholders.
In 2021, there is no reason why technology solutions shouldn't be seamless, easy to navigate and deliver a consistent, even delightful experience.
A virtual meeting cannot replicate the real thing. Yet aided by artificial intelligence (AI), platforms like Pexip are beginning to allow collaboration that is natural, interactive and in some ways offers even greater value than meeting in-person.
What will the future of work and collaboration look like? Imagine a video conferencing platform so smart that it "smoothens" production quality while self-learning on the go. For example, Pexip's AI-powered engine uses facial recognition to identify which meeting participant is speaking and to align their face in the best way, even as they move around the room.
Color, sound volume, and lighting issues can all be adjusted automatically. It is possible to detect who is speaking the most during a call, and to analyze poses and gestures to see who is most engaged, and ensure these people are always on screen.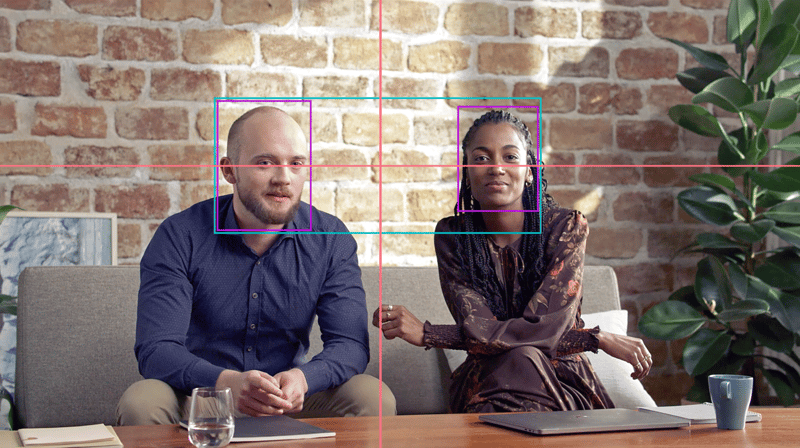 Need to gather your global team? Natural language processing could soon allow conversations to be translated into different languages in real-time. Voice-to-text transcription could also become an intuitive feature, used to take notes and pull up files.
AI also has a role to play in improving both the pre- and post-meeting experience. Algorithms will help recommend which people to invite onto a call, or how to schedule the optimum time based on everyone's calendars.
The user experience revolution in video is here to stay – because nobody wants to go back to those clunky conference calls of the past.
Download 'Empowering the modern workplace through enhanced video collaboration experiences,' a Frost & Sullivan report in collaboration with Pexip.