If video adoption has become normalized in organizations due to COVID-19, maybe it's because the rest of us have realized our younger colleagues are onto something...
Every generation changes the workplace. The baby boomers were the first to use computers, while millennials (those born after 1981) came of age in the era of email and internet.
These technologies facilitated different work styles. Mainframe computing increased productivity but kept workers desk-bound and tied to the nine-to-five day (at least until laptops emerged). By comparison, millennials embraced the freedom to work from anywhere – from home, to a coffee shop, to the beach.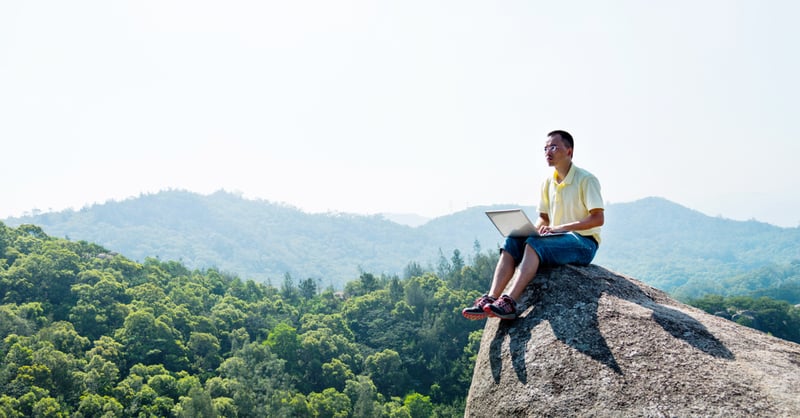 Face-to-face communication, on video
Meanwhile for Gen Z (those born after 1997), work is immersive and inseparable from life. Communication is effortless, transparent, and always on – preferably with multiple screens open at once.
This is the generation whose first phone was most likely a smartphone. And the ones for whom visual-based social media channels like TikTok, Snapchat, AirTime and Secret have become a way of life, even as they might baffle other age groups.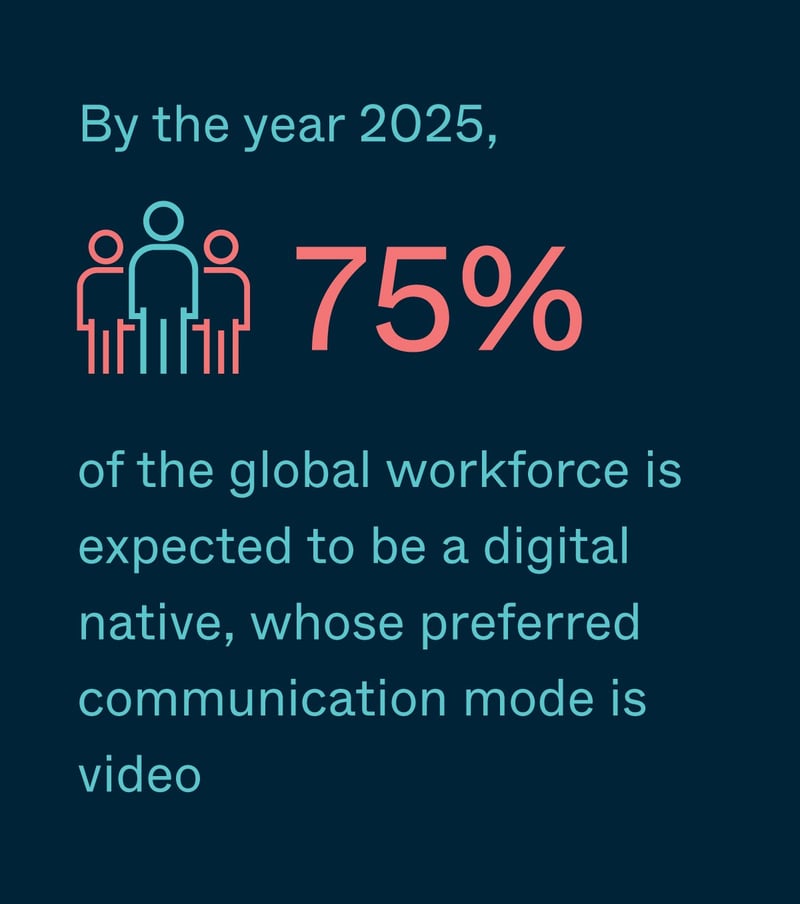 Research by Frost & Sullivan indicates that by 2025, 75% of the workforce is expected to be made up of digital natives whose preferred communication is video. Providing these employees with the tools to collaborate is key to keeping them happy and productive in a hybrid working environment, while retaining talent.
It's not just that analogue audio calls are on the way out. The warmth, realism, and convenience of video is changing human communication, causing a permanent shift in people's ways of working. Video is an integral part of their communication, and their every day lives.
Evolving enterprise requirements
Organizations already have the connectivity. They already have the video systems with high-quality cameras and audio capabilities. Developers are integrating video into apps and creating customized experiences.
---
Video conferencing can be the glue that unites your entire workforce. Chances are, tomorrow's leaders in your organization expect nothing less.
Download 'Empowering the modern workplace through enhanced video collaboration experiences,' a Frost & Sullivan report in collaboration with Pexip.