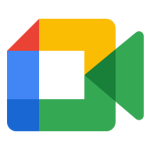 The Pexip Google Meet interoperability solution connects third-party video conferencing devices and systems to natively join Meet calls. It extends the use of Meet across organizations that have multiple video meeting solutions from vendors such as Cisco and Polycom, or even Skype for Business.
Who benefits from Pexip for Google Meet?
Pexip video interoperability is perfect for organizations that:
Use Google Workspace and Meet as their productivity and collaboration platforms

Have mixed communication environments that need to connect to Google Meet

Have standards-based video conferencing environments from vendors such as Cisco, Poly, and others, and want to use these systems to join Meet meetings

Are migrating from Microsoft Skype for Business to Meet, and need the two to work with each other

Have partners or customers who want to join meetings from Skype for Business, or other video meeting solutions
Pexip Enterprise Room Connector
Simplify video collaboration for any meeting room & maximize your existing hardware infrastructure.
Many organizations use Google Meet whilst still wanting to manage and utilize their professional meeting room systems (SIP/H.323 devices).
It can be difficult for users to understand different workflows for each hardware setup or meeting type. Extend the capabilities of your meeting rooms and simplify the user experience with the Pexip Enterprise Room Connector with Google Meet Interoperability.
Room bundles are available both as a service and a self-hosted deployment.
Available as a service or self-hosted
It is easy to get going with Pexip for Google Meet as-a-service. Simply find out how many concurrent connections you will need (how many systems will be joining Google Meet meetings at the same time) and sign up for the service. Pexip hosts, operates, and supports the service and its functionality so you don't have to.
For complex and large deployments, you can deploy and run Pexip entirely on-premises or in your own instance on Google Cloud Platform (GCP) - or any other cloud platform.
Works with Google Meet hardware kits and Google Jamboard
Google Meet hardware kits are native Meet solutions and don't need Pexip to join meetings. However, with Pexip, users can use hardware kits to meet with others using standards-based video conferencing systems.
As with the Meet hardware kit, the Google Jamboard is a native Meet meeting solution. However, with Pexip in the mix, you can use the Jamboard to meet and share content with anybody else in the same meeting.
Runs in the Google Cloud Platform
Pexip can run natively as Virtual Machines (VMs) on GCP. You can scale up and down and stop or start VMs as needed, so you don't consume compute when you don't need it.
Pexip is easy to configure in Google Workspace. Simply apply the correct license and go through a few simple configuration steps, then start to meet.
Supports a wide range of devices
Provides SIP/H.323 and Skype for Business video interoperability into Google Meet and enables most non-Google solutions to join Meet meetings.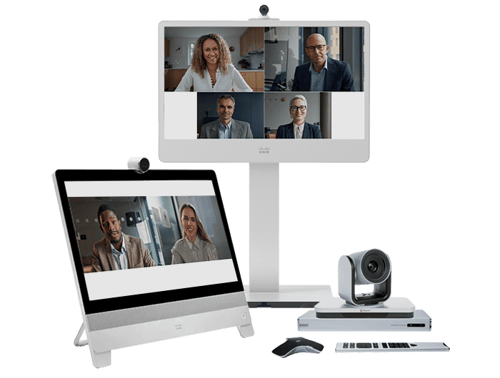 Works with Google Calendar
Google Workspace users schedule or set up meetings exactly the way they are used to with no extra software, no extra steps, and no extra buttons to push. Everything happens inside the Google Calendar, and all needed information is added automatically.
It's easy for external users to join Google Meet calls. All third-party dial-in instructions are provided by default. When a video conferencing system or Skype for Business client is on a trusted domain, it can even automatically bypass the lobby.