Host broadcast-quality events
Deliver more engaging virtual and hybrid events with Xyvid, powered by Pexip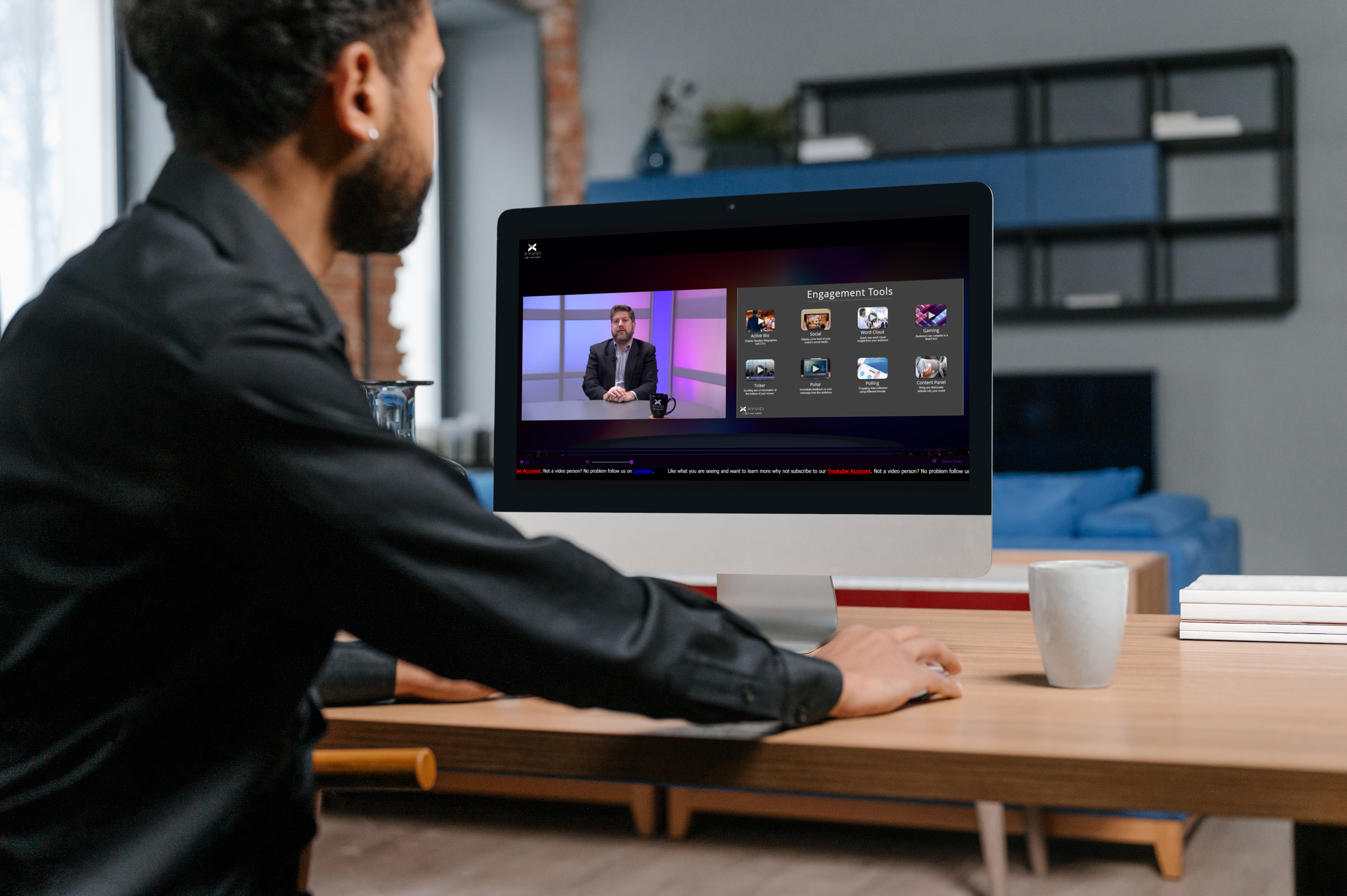 A dynamic experience
Keep your audience's attention by resizing slides and video windows during presentations.
Custom branded
Put your company's brand in the spotlight to create a unique, memorable event.
Managed for you
Trust Xyvid's event pros to execute a flawless event from start to finish.
How it works
Xyvid values communication as the fundamental catalyst for human progress. Since its establishment in 2011, the company has been dedicated to enhancing virtual events beyond basic web broadcasts, viewing them as a medium to disseminate significant ideas.

Xyvid prides itself on creating visually appealing, high-quality presentations, believing in their potential to positively impact our world. With extensive experience in the live event industry, its team developed a web broadcasting platform that strives to make virtual events more engaging, captivating the audience's attention, and effectively representing the brands involved.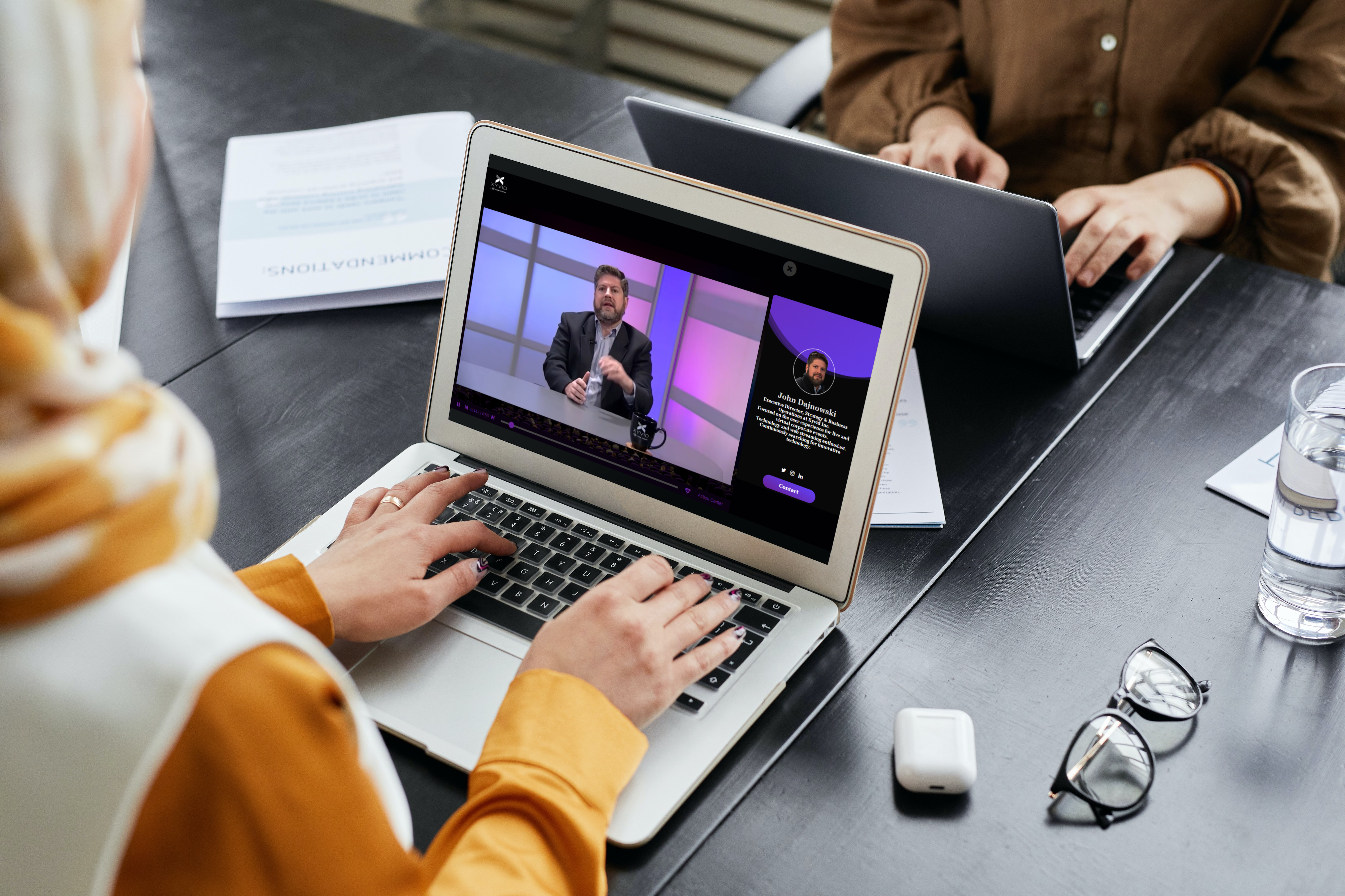 About Xyvid
Xyvid, a V-cube company, is a virtual broadcast company that produces highly engaging web broadcasts for Fortune 1000 clients. It was founded in 2012 with a vision that a web broadcast could be more than just a talking head with PowerPoint slides. Instead, it should be a beautiful, well-executed presentation, more like television than computer software.

Chief among Xyvid's many innovations along these lines is an approach that combines real-time presentation layout and composition control from the broadcast side with the unique ability to display your favorite web-based content offerings in-platform.

The result? Unmatched program variety and style that transform your events into memorable experiences. Xyvid's founding principle is that your company's brand is your most valuable business asset and that every time you broadcast, that brand is on display. Your broadcasts should be beautiful, creative, and interesting enough to bring your brand to life.