An immersive sharing experience
Allow users to share, collaborate and communicate freely, as if they were in the same room.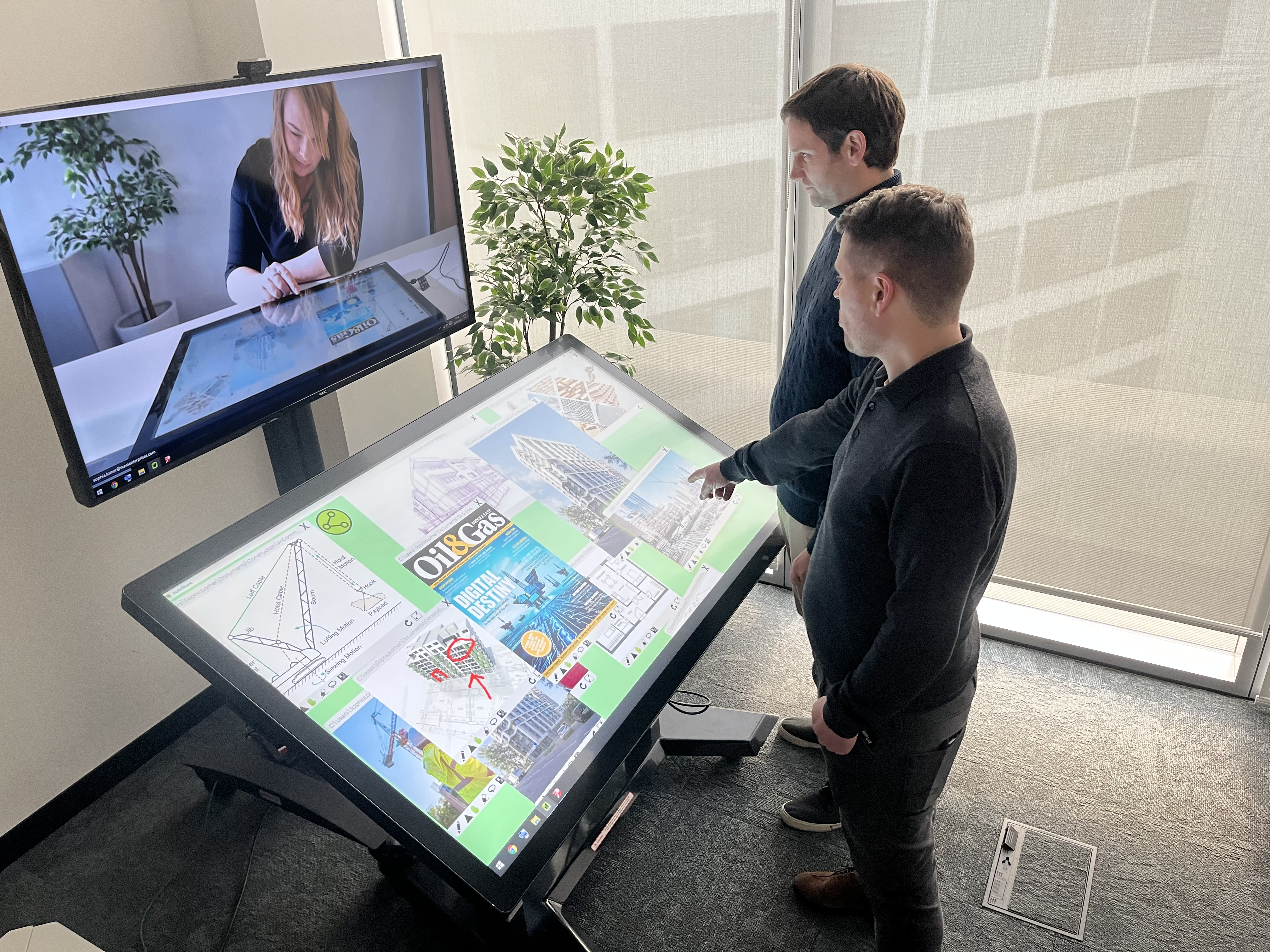 Make faster decisions
See colleagues and collaborate on documents in real time - all from one interactive workspace.
Innovative
nuVa allows for knowledge to flow across an organisation and their supply chain.
Sustainable
Without need for travel, nuVa allows for remote teams to collaborate as if they were in the same room.
Cost Effective
Finish projects faster, reduce mistakes & rework, make immediate decisions on complex matters.
How it works
See all your team on video, and share all files, documents, and visuals on one real-time interactive workspace. Write, draw and annotate on any documents just as you would around a real-life meeting table. Work on any application together even if the other users don't have the app installed.
​
Working with natural human gestures and no need to take turns, nuVa enables highly complex and visual work virtually. Through 'true collaboration', nuVa ensures the meetings you hold remotely match the quality of the meetings you hold face-to-face.
Available on any standard screen from a large 65" for the head office, 22" for the home worker, down to a tablet for the worker on the road.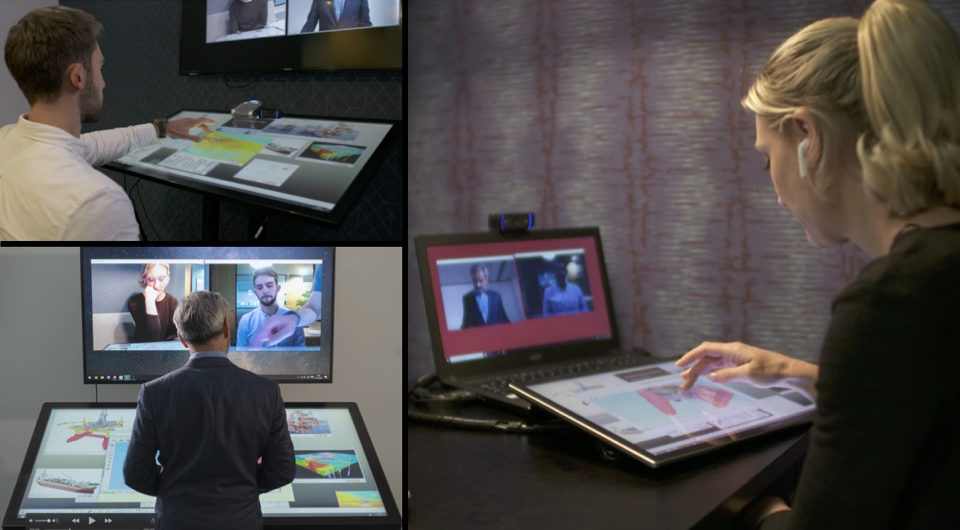 About nuVa
nuVa is redefining the way people work remotely through the next generation of virtual meeting software. Backed by doctoral research on how humans have collaborated throughout history, nuVa's design replicates a natural real-life meeting. With it's unique understanding of human behaviour, nuVa allows participants across the globe to share, collaborate and communicate freely as if they were in the same room, through an immersive shared experience. This new and unhindered way of remote working provides transformative business benefits whilst opening up a whole new world of possibilities for innovations of the future.