Unifying communications and data management
Experience seamless collaboration and complete data control with Pexip and Nextcloud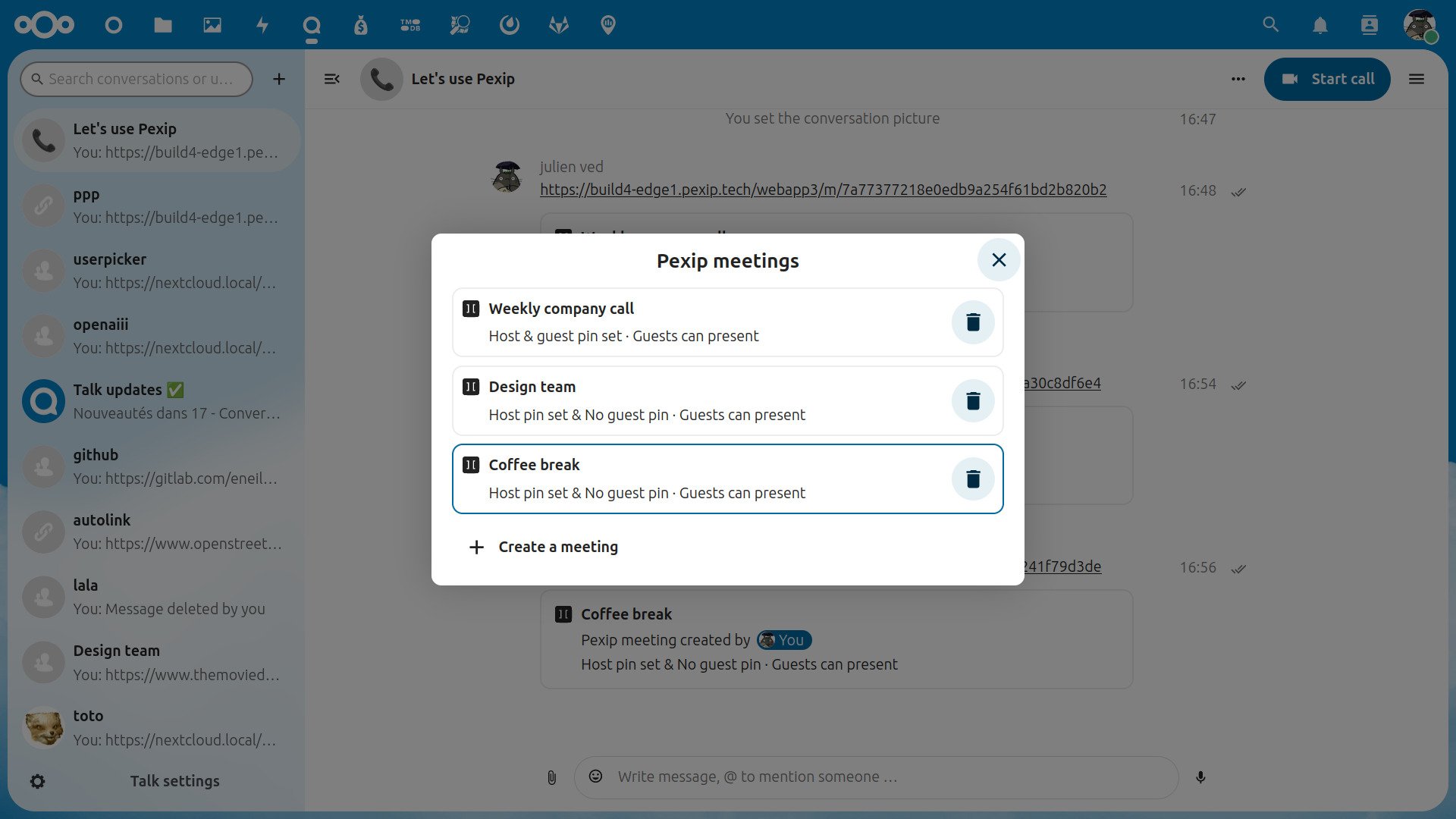 Bring your ideas to life
Simplify remote work and improve team productivity.
Secure collaboration
Maintain complete control over your data with this self-hosted deployment
Unified
An all-in-one solution for your data management and communication needs
Increased productivity
No need to switch between apps for different tasks - do it all from the Nextcloud interface
How it works
Install the Pexip integration app on your Nextcloud instance. Users can create and share meeting links to instantly launch Pexip video calls from within Nextcloud applications.
With the benefit of Nextcloud's self-hosted storage solution, coupled with Pexip's secure video conferencing, users can enjoy a collaborative environment where their data remains private and fully within their control.
About Nextcloud
Nextcloud is a leading provider of open-source client-server software solutions for data storage and file hosting services. Built with flexibility, security, and privacy in mind, Nextcloud offers an array of features that enable businesses and individuals to retain full control over their data. From file synchronization and sharing to collaboration tools, Nextcloud provides a unified platform for seamless digital workspaces.