Real-time language interpreter services
Access professional linguists in 240+ languages, 24/7.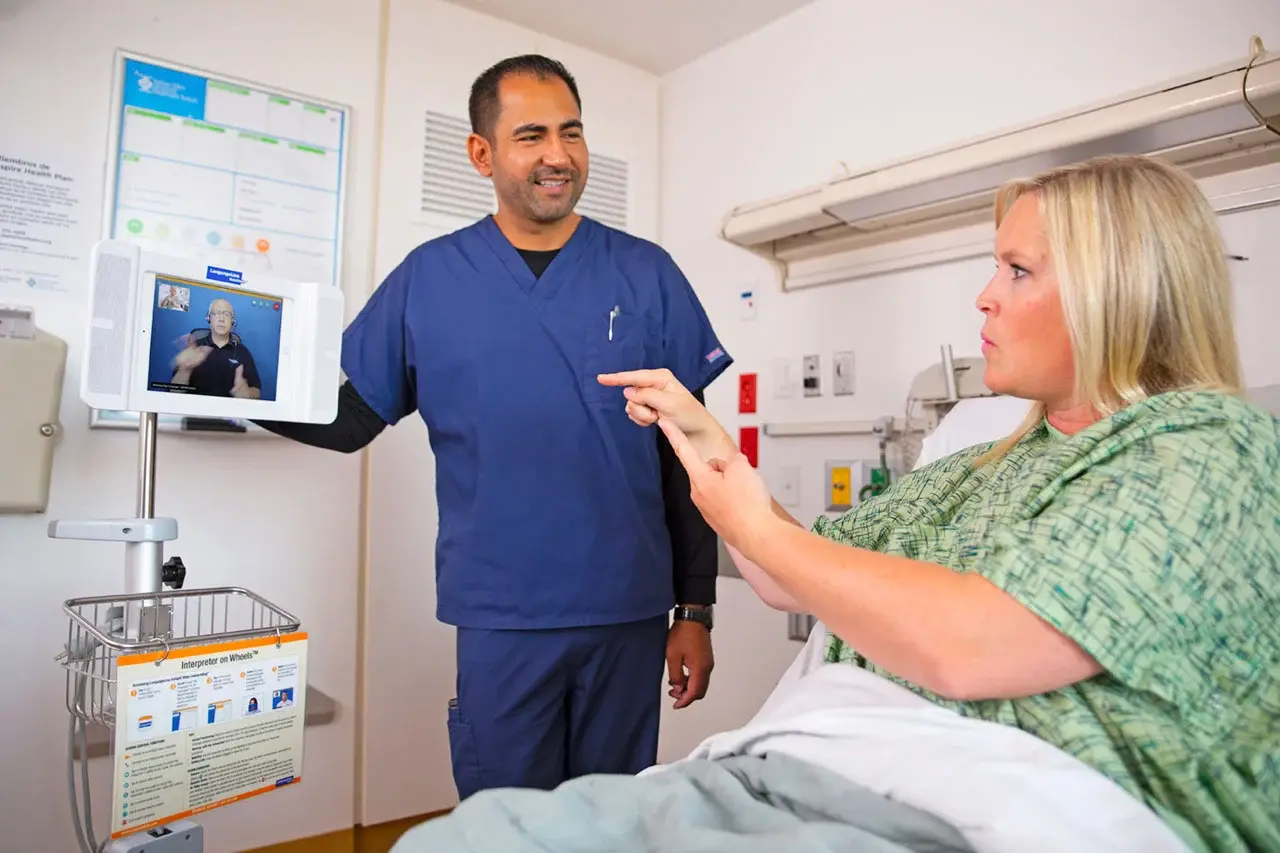 Bridging the gap for diverse patient communities to enhance health outcomes
Improve patient satisfaction
Communicate with patients in a culturally, linguistically appropriate, can increase satisfaction, safety, and trust.
Decrease readmission
Language access lowers the risk of misdiagnoses, poorly informed consent, and unclear treatment plans.
Improve efficiency
Reduce the time needed for each encounter and avoid unnecessary diagnostic tests. By removing communication barriers, your team can focus on delivering outstanding care.
How it works
LanguageLine provides on demand interpretation in video and audio-only formats across 240 languages.

Users get one touch access to trained professional interpreters on any Pexip-enabled platform.

By powering face-to-face interactions between patients and doctors, we help reduce misunderstandings. Patients get better care. Clinicians become more efficient.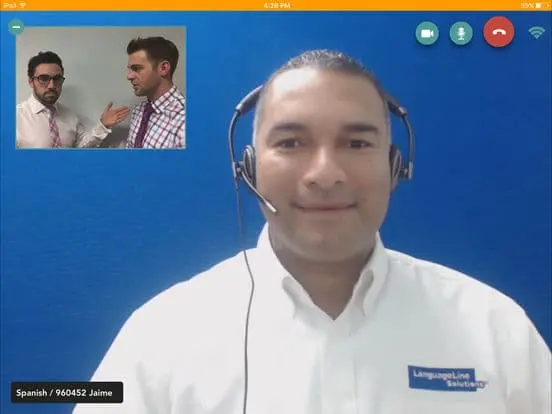 About LanguageLine
LanguageLine Solutions has been the world leader in innovative language-access solutions since 1982. The company sets the global standard for phone, video, and onsite interpreting, as well as translation, localization, and testing and training for bilingual staff and interpreters. LanguageLine is trusted by more than 30,000 clients to enable communication with the limited English proficient, Deaf, and Hard-of-Hearing communities. LanguageLine provides the industry's fastest and most dependable access to more than 17,000 professional linguists in 240-plus languages – 24 hours a day, seven days a week, 365 days a year.