Visual collaboration in real-time, from anywhere
Secure online whiteboard with self-hosting capabilities.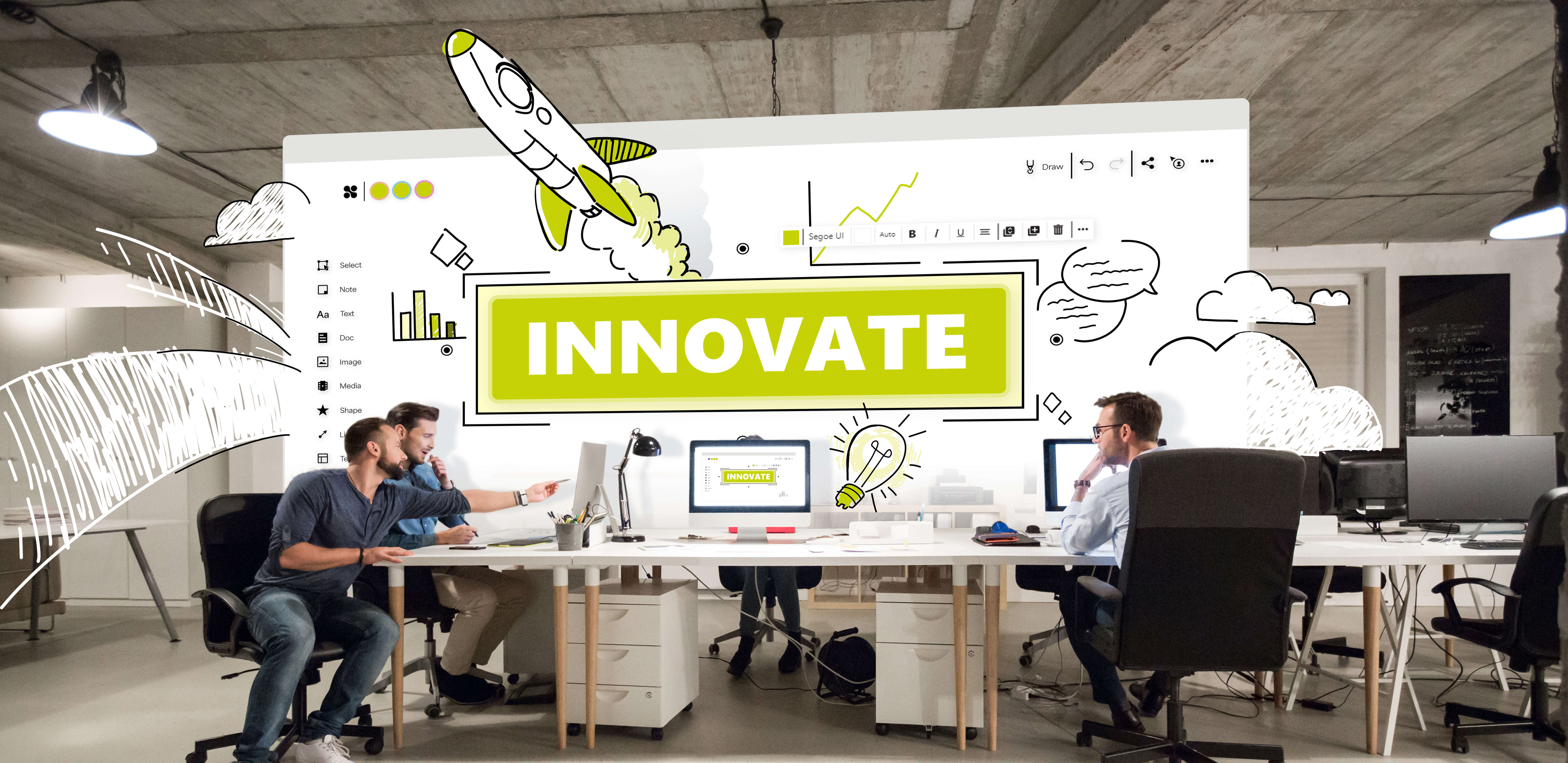 Bring your ideas to life
Collaborate in real-time with the most secure online whiteboard.
Secure collaboration
Collaborate on your secure digital whiteboard in your preferred environment (cloud / on-premise) & fulfill your security requirements.
Individual customization
Increase user adoption by customizing the product to suit your needs.
Unique & simple UI
Become productive quickly by using a simple, modern, and user-friendly interface.
How it works
Collaboard and Pexip enable secure, visual communication. To get started, add Collaboard's plug-in to your Pexip meetings and open a new board with a single click while being on a videoconference call with your team members. By using this integration, you benefit from data sovereignty due to data hosting on-premises or in a secure, GDPR-compliant cloud.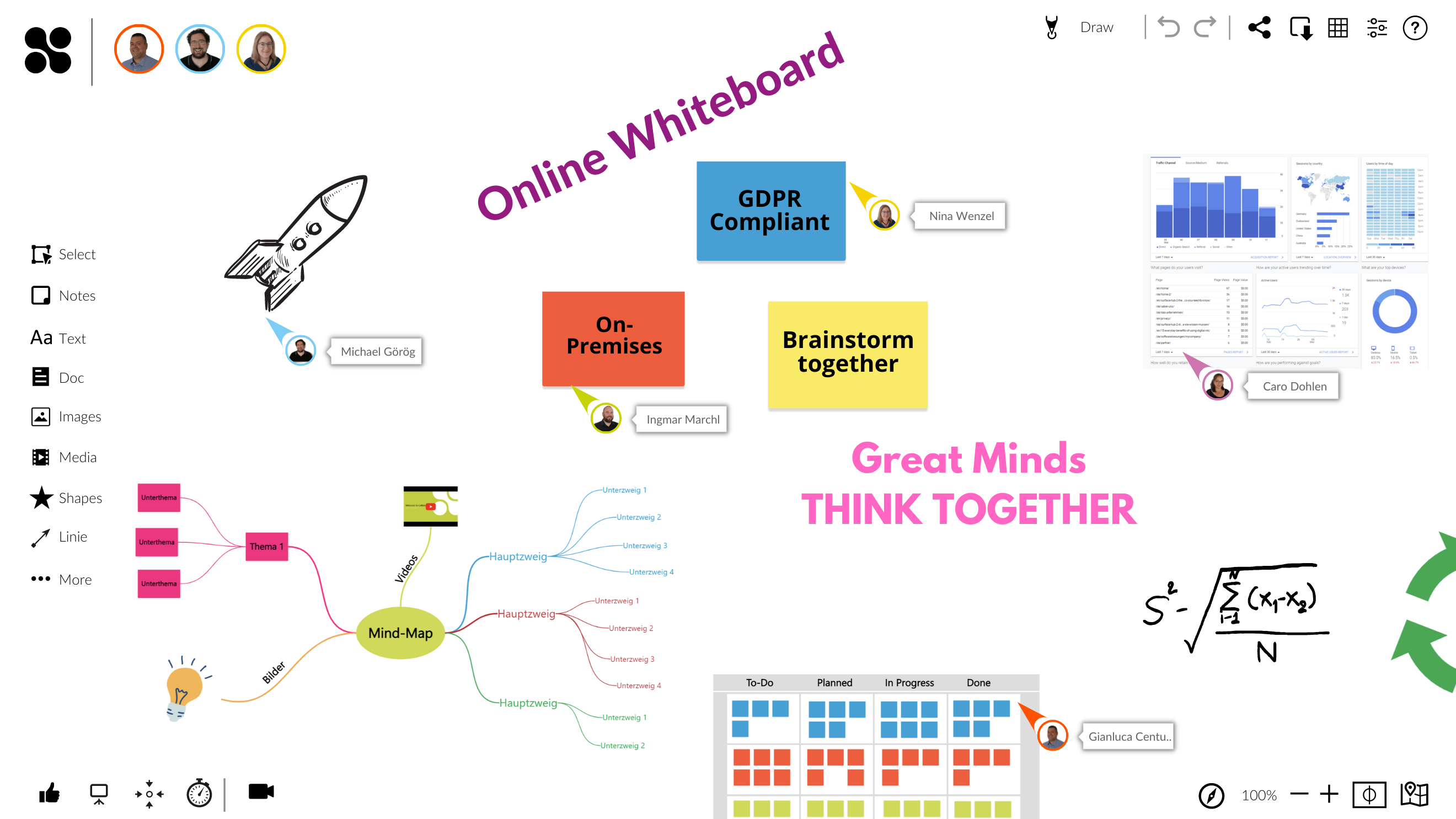 About Collaboard
Collaboard is an online whiteboard solution that enables organizations to organize plans, brainstorm ideas, and visualize concepts. This virtual whiteboard application allows users to write, draw, and sketch their ideas using features like sticky notes, shapes, documents, text boxes, and much more, thereby simulating the feeling of a real whiteboard. Teams can work together in real-time from any location with Collaboard, and organizations can streamline their projects and communications across teams.
Collaboard is available from a GDPR compliant cloud hosted in Germany and offers different self-hosting options for on-premises, private cloud and air-gapped environments.