Connect with customers on a video platform for retail
Guide consumers with expert advice using video solutions which enhance customer engagement critical to your buyer's journey.
Trusted by global retail companies to convert visitors into customers more easily and effectively.
The video platform powering engaging customer conversations.
Pexip Engage |
Transform personalized customer experiences with frictionless scheduling
What are the benefits to retail companies who enhance customer interactions on video?
Enable customers to connect with product experts and advisors directly from any branded touchpoints like your website, portal, CRM, or app, at any moment in the customer journey
Improve operational efficiency
Provide live product demos
Easy-to-join video appointments thanks to device set-up assistance and a personalized test link to help get customers ready for the call

A fully-branded video meeting experience, from the waiting room to the post-conversation follow-up
Optimize customer engagement by choosing the right platform for each and every conversation.
Did you know? Retail analysts predict internet sales to account for 53% of retail sales in the next decade. It means it's time to rethink how you digitally engage with your customers, whether they're shopping in-store or online.
Customers who prefer to schedule an appointment in store.
Customers who prefer in-person contact online or offline.
Customers who believe that brands fall short on personalized experiences.
Pexip Build |
The advanced video platform to connect with customers online or in-store
Retail companies are rethinking customer service and support and, today, seek solutions to deliver more effective remote sales and remote customer guidance.
Our video platform supports multi-channel UI to facilitate a simple, seamless way to access face-to-face video chats between expert and consumer.
Here's how you and your customers will benefit:
A more personalized and tailored retail experience for the customer
Reinforced branding through customization options
Convenience for the customer, saving time and providing better scalability for the retailer to meet shifts in customer demand
Video applications to fit each unique use case
How do global retail companies use our video platform?
Connected Spaces |
Simplify video collaboration within your workforce
Retail organizations need to connect offices across different locations, each with complex video meeting management and deployment processes on a range of different video systems.
Pexip can bridge these different hardware setups and meeting types.
Streamline operations for your IT team
Provide flexible and future-proof video infrastructure with security and data control paramount
Achieve true interoperability by modernizing your existing hardware infrastructure
Lower operational costs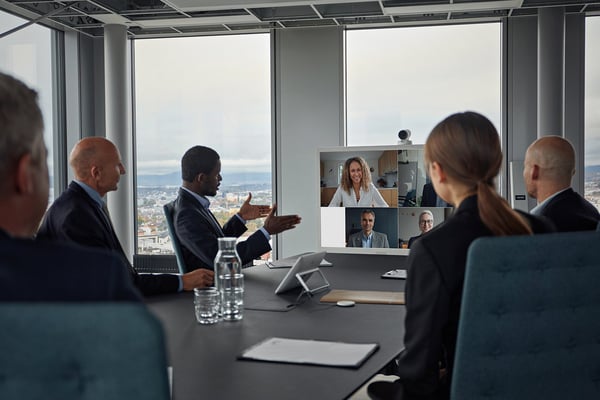 Explore: Customer engagement & retail sector trends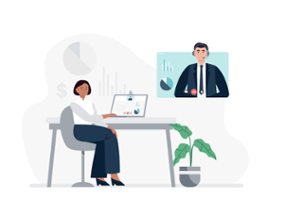 3 key trends for customer engagement in 2022
Learn about key business trends shaping & improving customer engagement in 2022.