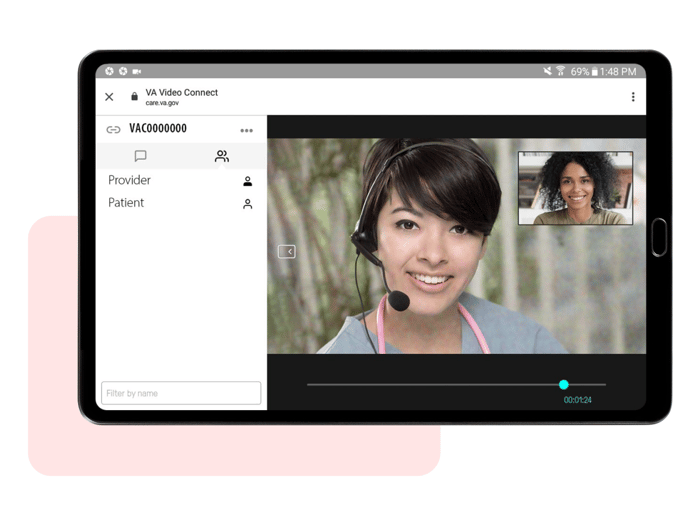 Customer story
Healthcare
Video technology platform
Pexip enables veterans to connect with VA healthcare providers
The U.S. Department of Veterans Affairs (VA) is the largest integrated healthcare system in the United States, serving more than nine million veterans across roughly 1,300 facilities.
About VA Video Connect, powered by Pexip:
The VA's Office of Connected Care (OCC) uses Pexip as the video engine powering VA Video Connect (VVC), a custom telehealth solution built to streamline and simplify healthcare services for veterans nationwide.

With VVC, veterans can speak to their doctor through any internet-connected device, making it easier to get the care they need, whether from the comfort of their homes or onsite at a VA facility.
Pexip provides a secure, hyper-scalable solution allowing the VA to handle tens of thousands of video calls daily, with the quality and reliability that veterans can count on.