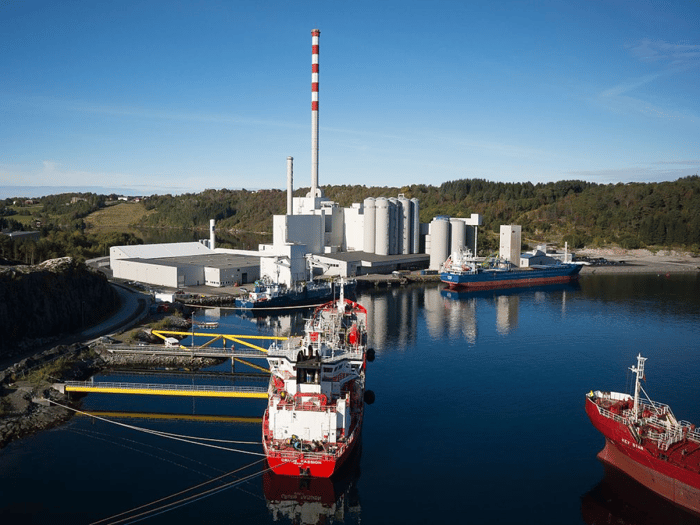 Customer story
Enterprise
Room connector
How Nutreco Skretting reduced their business travel and made joining remote meetings easier
About Nutreco Skretting
Nutreco is a global leader in animal nutrition and aquafeed, consisting of two brands: Trouw Nutrition (an animal nutrition brand) and Skretting (an aquaculture brand), with headquarters in Stavanger, Norway.
Nutreco, established in 1899, focuses on sustainability, quality, and innovation. The company operates in 37 countries, with over 60 partnerships with universities and research institutes worldwide.
Challenges
A previous video system that was complicated to use, experienced meeting failures, and wasn't being fully utilized

The need for employees to quickly and easily collaborate on video meetings across distances and language barriers

The need for a high-quality video to make communication smoother
Results
Pexip's high-performance video and audio quality enhanced communication across teams in different countries

Reliable video meetings create a reduced need for travel, both for internal meetings and job interviews

The ease of use has brought video conferencing back as a critical and highly-utilized communication tool within the organization
Challenges
In 2009, Nutreco invested a considerable amount in video conferencing infrastructure from the market leader. It went well for years until new technological developments caused many meetings to fail.
For Skretting, the aquafeed brand within Nutreco, it was clear they needed to find a better video meeting solution quickly.
Skretting, which operates across many countries, needed to facilitate virtual meetings properly, introduce dedicated meeting spaces and devices and find better ways of communicating remotely.
"Often, people don't have the time or inclination to learn new procedures," says Thijn Moons, Domain Manager of Network Services. "They just want to start a meeting without hassle, using just one interface."
It took just a few hours with virtual collaboration provider Duppal to realize what the solution should be: the flexible, easy-to-use video conferencing solutions from Pexip.
Why Pexip?
One of Skretting's main criteria for video meetings was that participants could enter a room and simply press a button to the call, regardless of location or device. Pexip's solution made the platform a perfect fit for an organization needing an easy-to-access solution.
As a diverse company with employees worldwide, it was also crucial that Skretting's video meeting solution had exceptional image quality. "With Pexip's technology, the camera zooms in on whoever is speaking, which is very useful when there are many people on a call," Thijn explains.
"English is not all participants' native language; non-verbal cues are important to the conversation context." Thijn also explains that the Pexip solution made sense for such a diverse organization because meeting participants could dial in using other video meeting services.
"If one participant wants to dial into a Pexip meeting using Skype for Business or a phone, that's possible. We work with various universities with different video conferencing platforms in use - Pexip has proven to be one of the best options for bridging these platforms."
Since the summer of 2020, Skretting has used Pexip's interoperability to Microsoft Teams meetings and plans to implement Pexip's One-Touch Join functionality for all rooms.
"I dialed in for the first meeting and saw that everyone was immensely enthusiastic about the quality and ease of setting up a meeting and sharing content. You hook up and configure the system, and it just works."
Results
Skretting has used the Pexip Service since January 2018. With the company's previous video solution, the learning curve had been so steep that video meetings were under-utilized.
Employees found Pexip easy to learn and use, helping the tool to be quickly embraced across the organization. As a result of the Pexip solution, Nutreco Skretting has put video conferencing back into their organization and now sees it as a genuinely valuable communications tool.
Skretting uses the platform intensively, with setups in practically all countries where they operate. The company's headquarters in Norway saw this as a great way of enabling people to hold discussions without bringing them to Stavanger from all over the world.
The tool is also increasingly used for online job interviews – new staff is hired without having an in-person interview. Regardless of the tools applicants prefer to use, the interview can be conducted.
"The enhanced resolution and reliability add value for certain types of meetings," says Thijn. "And in these times where we can't easily visit each other, it's essential to make these connections and speak face-to-face."
To learn more about Pexip solutions for your team, contact us today.