Take your meeting rooms to the next level
Give your employees a better meeting room experience. While simplifying your infrastructure with an all-in-one license.
All-in-one solution for all your meeting rooms
Pexip Connect Standard helps organizations modernize their video conferencing infrastructure to save money and provide a simple, intuitive meeting experience for all users.
Any room. Any meeting.
Bridge the gap between modern video meeting platforms and existing meeting room devices.

Make hosting and joining video meetings a seamless experience with Pexip Connect Standard.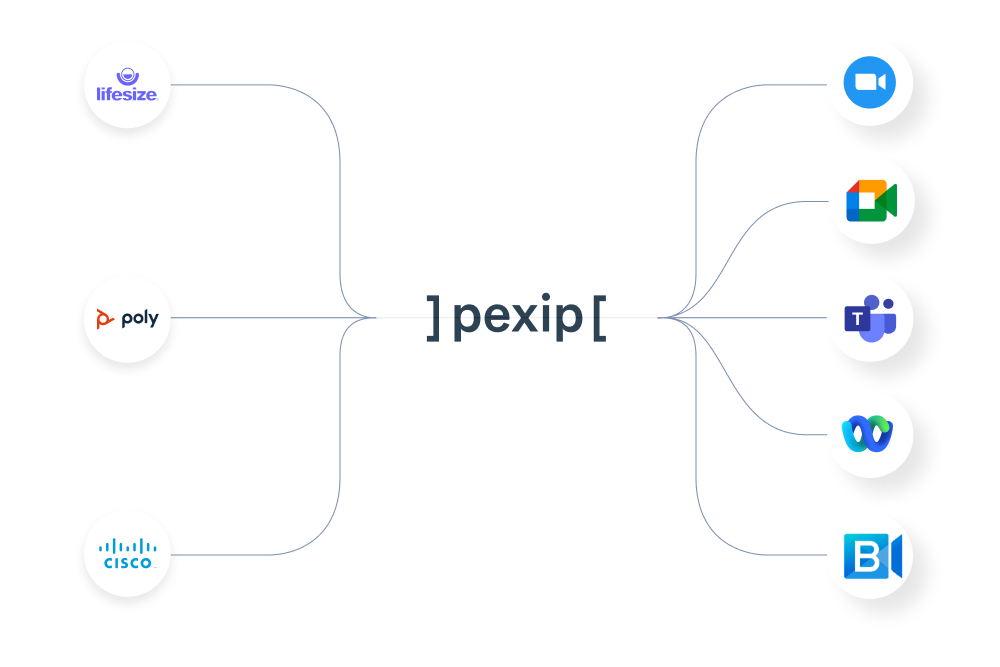 Make video meetings easy to join
Make it your own
Add your brand elements and calling domain so employees and guests know they're in the right place.
Seamless calendar integration
Automatically add third-party join information to your calendar invitations.
Join meetings with one click
Join any video meeting seamlessly. All it takes is a single click of a button – even on most video conferencing devices.
No more waiting in the lobby
Join meetings immediately with secure lobby bypass.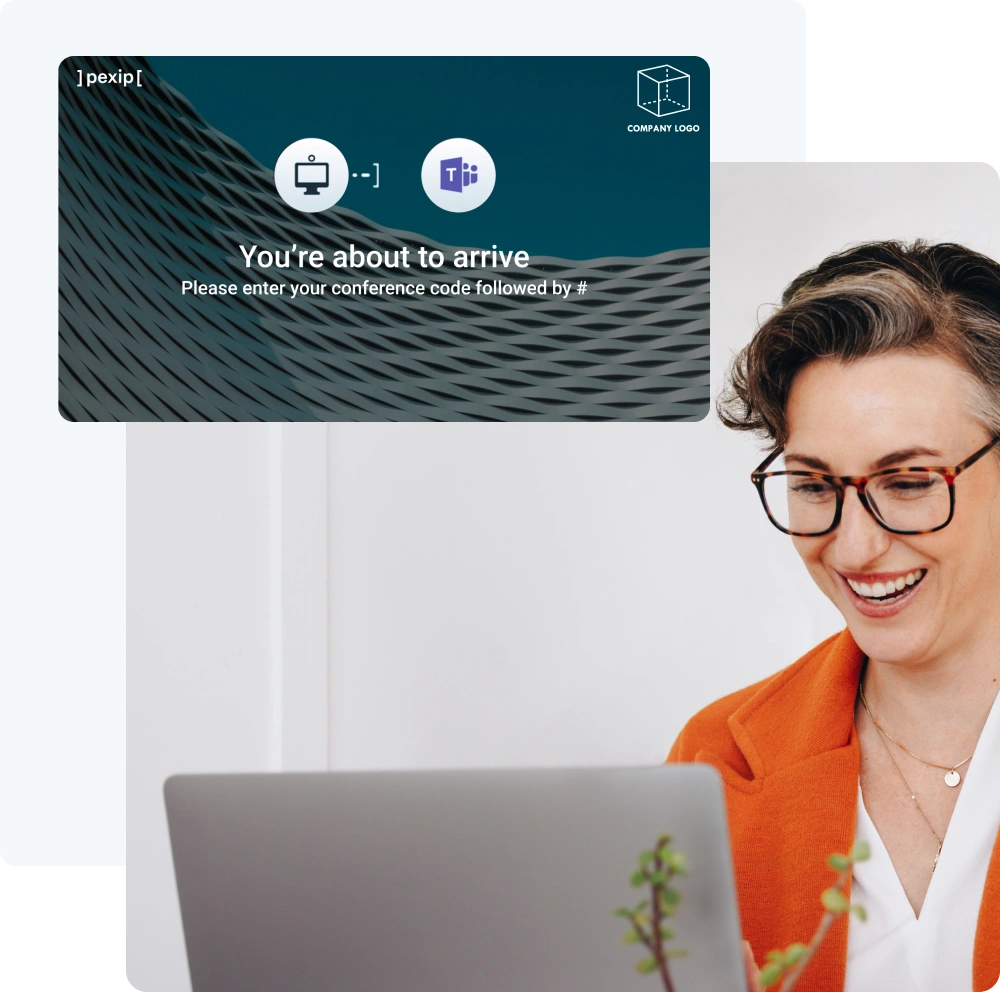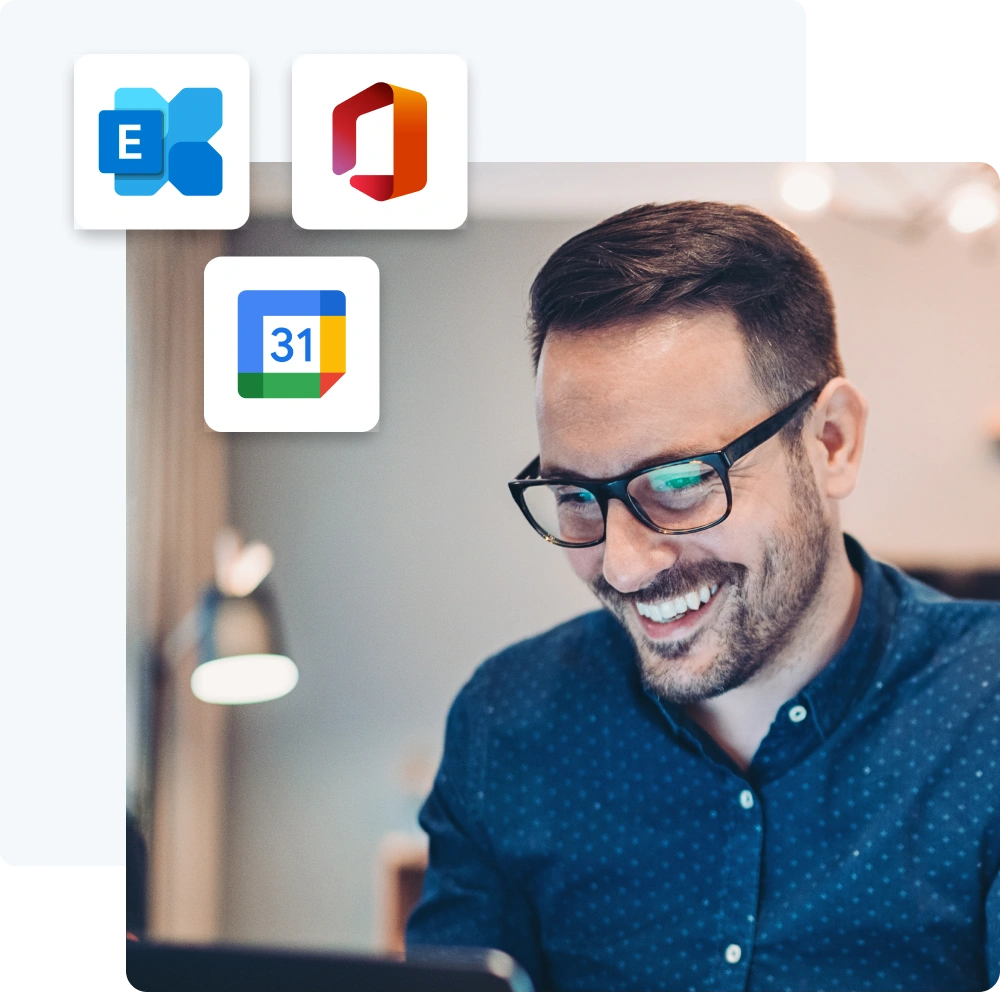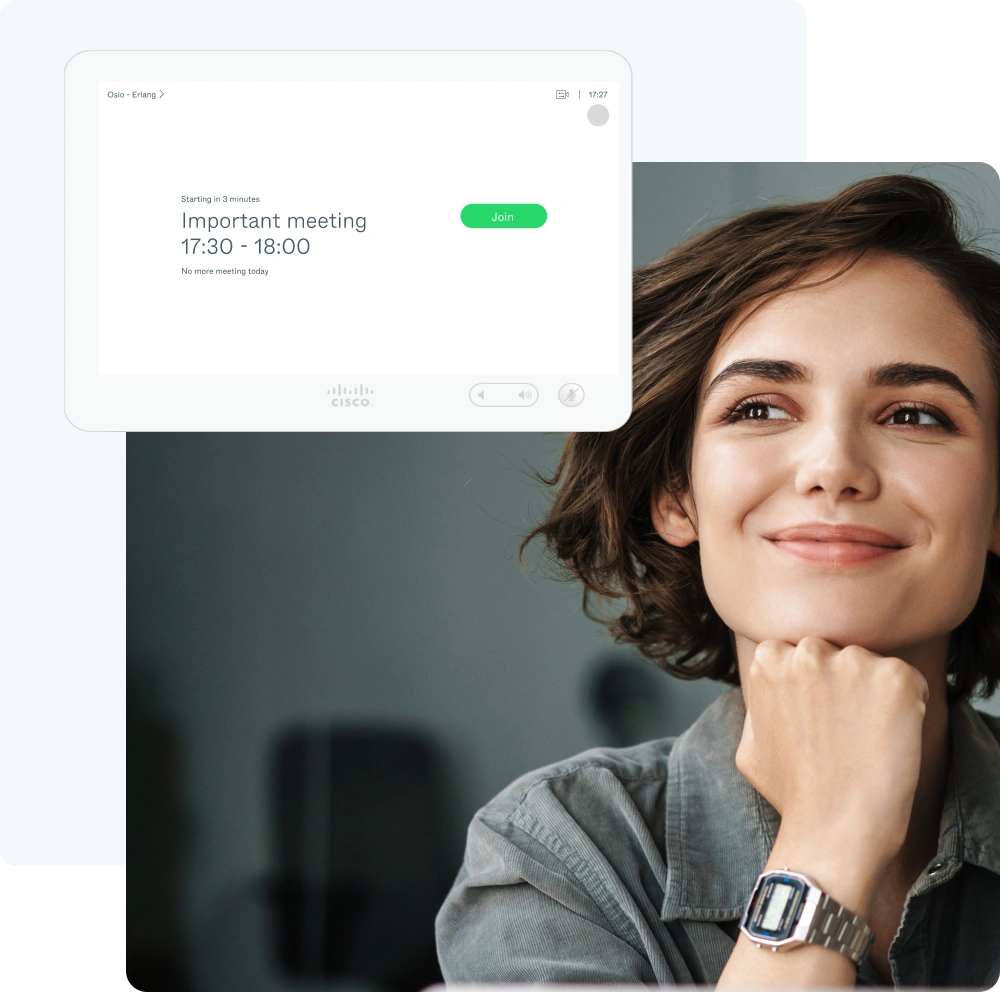 Video meetings that look and feel like you expect them to
Even when joining Teams meetings from non-Teams devices and rooms they look, feel, and behave like Teams meetings. Just like you expect them to.
A Teams-like experience on all your devices
Give all your video meeting room devices a familiar Teams-like user experience. Benefit from
Teams-like layout, look, and feel
Seeing raised hands and active speaker indications
Visual notifications for recording and transcription starting
Being notified about guests in the lobby
Teams' Spotlight functionality
Showing images from AD when participant are not using video
Not wasting space on participants not using video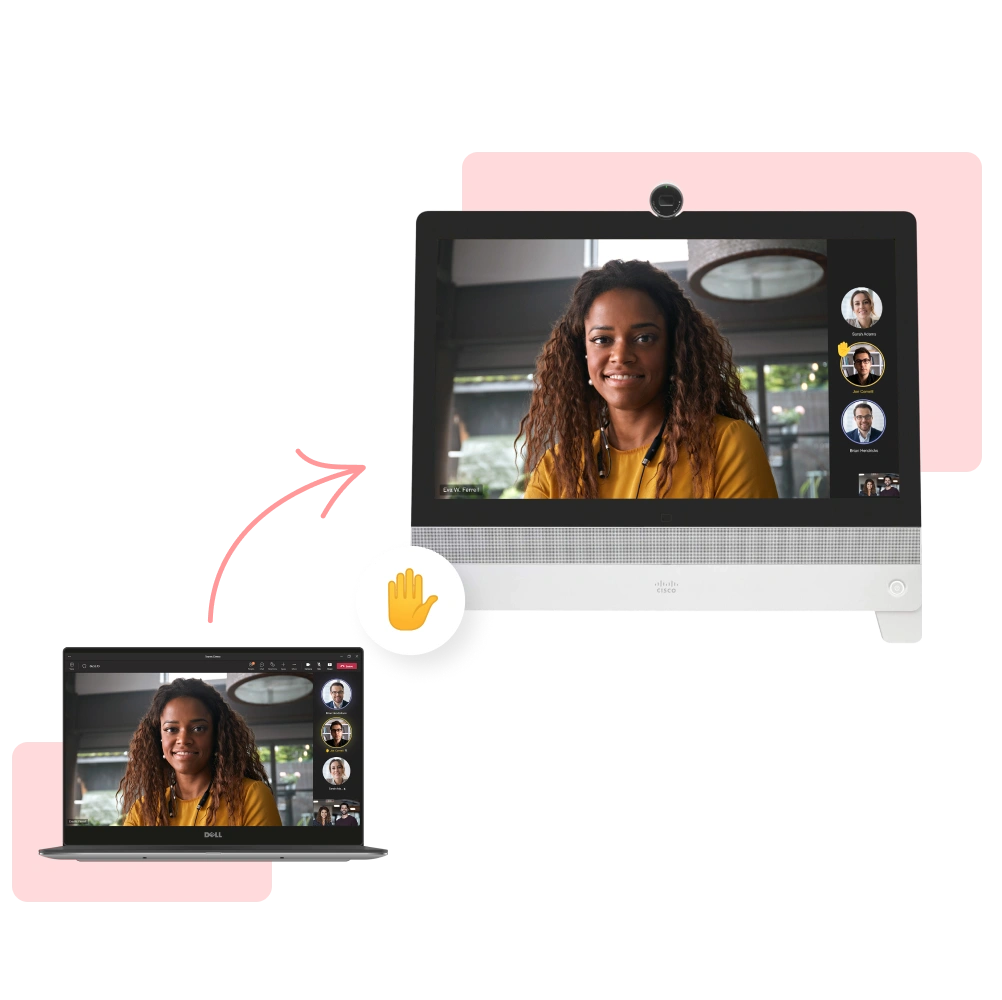 Put people in focus
With AI-powered Teams-like layouts, people are in focus. Even if they move around. Give everyone space to be seen and make meetings engaging and productive – automatically and intuitively.
The only sound that matters
AI-powered background noise suppression. Remove outside leaf blowers, your dog snoring, or kids home from school playing. No distractions. Only your voice. For everyone, not only those with special hardware or headsets.
More than just Cloud Video Interop
Simplified infrastructure. All-in-one license.
Competition's offering
Pexip's offering
Basic Cloud Video Interop (CVI)
Advanced Cloud Video Interop (CVI)
Exchange calendar integration
Phonebook & directory integration
Brand customization and custom domain
Registration & provisioning
SIP Guest Join for Google Meet
Dual-screen endpoint support
The sustainable choice
Simplify video collaboration while reducing cost and waste.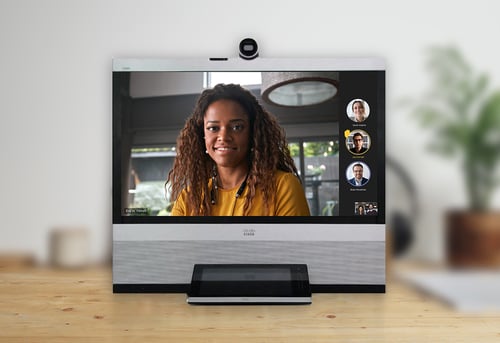 Cloud modernization
Benefit from the latest experiences and capabilities even when using older video systems.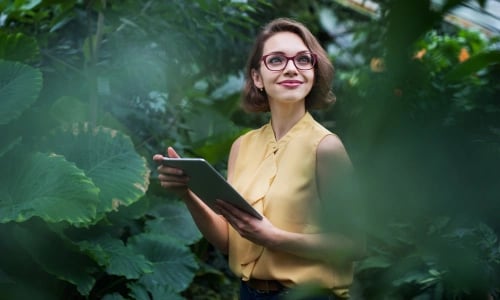 Extend the lifetime of your devices
Extending the life of your devices helps reduce e-waste and allows you to transition to newer devices at your own pace.
Easy to manage
Comprehensive real-time platform management, analytics, and monitoring.
Putting you in the driver's seat
Benefit from a comprehensive management platform:
SIP/H323 endpoint registration and provisioning
Real-time and historical platform monitoring
Advanced real-time and historical usage analytics
Complete platform management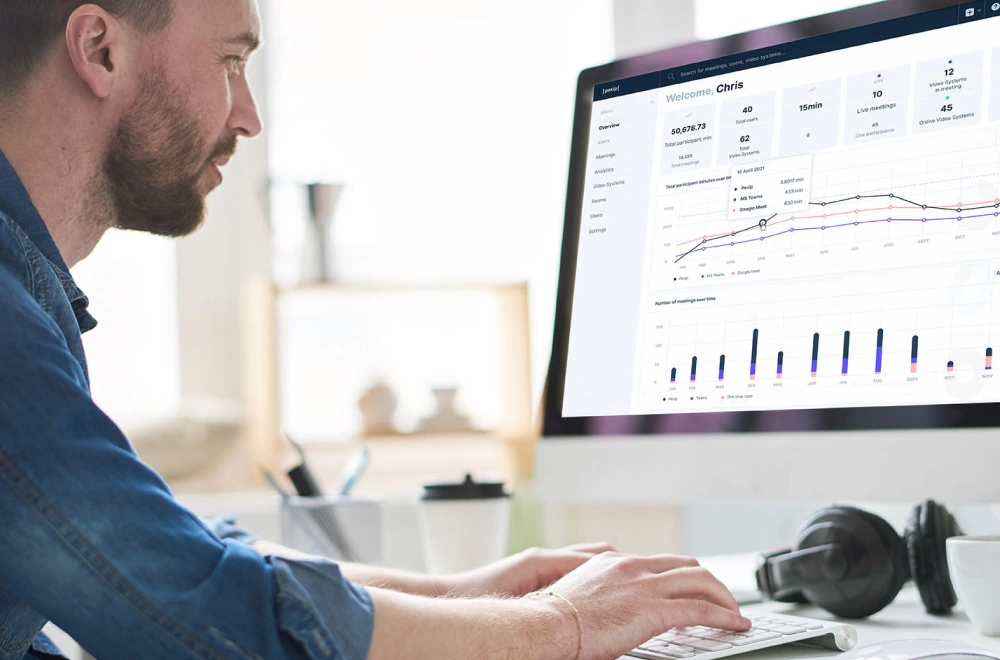 Reduce costs & carbon-footprint
Companies connecting siloed technologies
Enhanced Room Management
Effortlessly manage your organization's video conferencing systems.
Professional Services
Get help to install products reliably, quickly and cost-effectively.
1080p Full HD
Benefit from up to 1080p Full HD video resolution for all users.