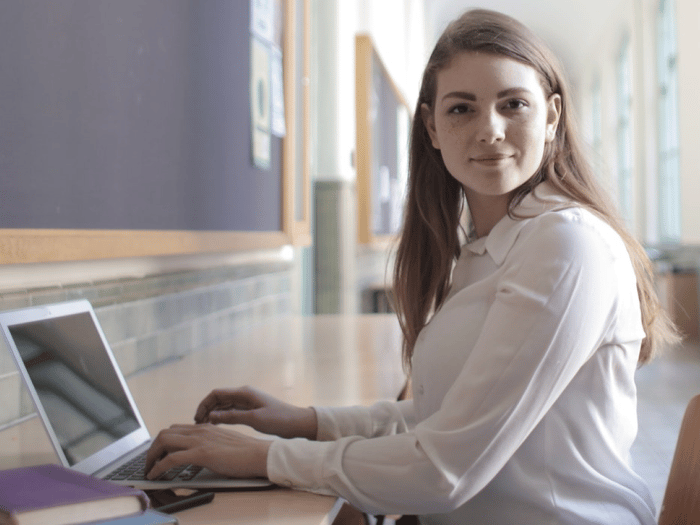 Customer story
Enterprise
Meet & collaborate securely
DFN enables its staff, research teams, and students to hold secure virtual meetings
About the German Research Network (DFN)
The German Research Network (DFN) is the German national research and education network for science and research.
It was founded in 1984 by universities, non-university research institutions, and research-oriented companies to promote computer-based communication within Germany.
In 2021, around 900 institutions in Germany are now connected to DFN-Verein's high-performance network, over 550 of which also use the video service provided by DFN-Verein.
Challenges
Universities, colleges, and research institutions need high bandwidths and secure solutions for video communication.


The diverse IT landscape of member companies, increasing user numbers, and the desire for web-based access led to the strategic decision in 2017 to provide a needs-based service.


There was an enormous increase in home-office users due to the Covid-19 pandemic.
Pexip solutions
Pexip Infinity, implemented on DFN's servers on the premises.


Video conferencing access for participants from meeting rooms and remote devices.
Results
Pexip connected more than 550 DFN facilities to the video service via the Internet, telephone, or H323 / SIP conference systems.


During the pandemic lockdown, there was a rapid scaling up from the originally planned 1,000 to over 5,000 Pexip licenses for the start of the 2020 semester.
Challenges
DFN-Verein's institutions traditionally have had a very diverse IT landscape, and when choosing a video conferencing platform, they needed to consider the requirements of different universities, colleges, and research institutions.
With video conferencing devices from different manufacturers in meeting rooms (with access via H323 / SIP) and participants who wanted to connect via telephone and laptop, there was increasing concern over finding a secure solution with web access.
When the video conferencing platform used since 2003 could no longer cover all requirements, DFN-Verein began searching for a new solution in 2017, aiming to provide a service that would meet their high and diverse demand.
They needed something secure, flexible, and scalable. The original plan was for 1,000 concurrent users, but March 2020 arrived.
"At the beginning of 2020, the video conferencing service still had a relatively steady growth rate, meaning users had got accustomed to the new service and meeting rooms had migrated smoothly from the old to the new platform," says Christian Meyer, head of DFN's Collaborative Services division.
"In early March, due to the Corona outbreak, user numbers skyrocketed, and we had to expand quickly and massively," Meyer explains.
Why Pexip?
Following a public tender, several systems were compared and tested intensively with the help of a dedicated group of test users.
Pexip's solution stood out for its interoperability features, which meant it could connect different solutions and conference systems across the diverse system landscape of DFN members. And in terms of bandwidth and security, DFN-Verein had strict requirements.
The video solution must run on DFN's servers, and all network nodes must operate independently.

Therefore, Pexip's focus on security was a decisive factor. Researchers and scientists using the platform needed to be able to discuss innovations and research results, where there is often a critical need for secure video meeting rooms. With Pexip, they could trust that their conversations would be protected.

Due to the specific requirements of the DFN association, the support quality of the provider was a crucial factor. Here, Pexip once again stood out. "We not only received support very quickly from the Pexip team as part of a proof of concept but were also able to talk directly with the developers and thus find solutions together," says Meyer.

"At Pexip, you can tell that the support team and developers take our requests seriously and are constructive."
Results
While the original plan was for 1,000 licenses, this had to be increased quickly in March and April 2020 due to the massive surge in demand due to the Covid-19 pandemic. At the start of the semester in April 2020, DFN could serve 5,000 users simultaneously on their licenses. "By integrating hardware, i.e., servers, from the universities at short notice, we could quickly scale up our hardware resources.


A project that would usually have taken two years was successfully implemented in just two weeks," says Meyer. Users have received the new solution well, and Pexip was appreciated for its user-friendly interface. "Our video conferencing platform is mainly a virtual meeting place for researchers and scientists. But we also use virtual meeting rooms for short-term exchanges with other users. Pexip is very popular with all these users."
Contact us today to learn more about Pexip's solutions for your organization.