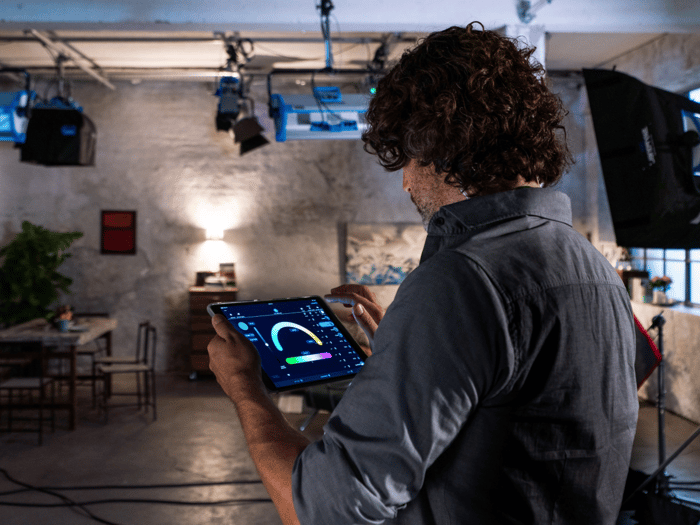 Customer story
Enterprise
Standardize on Teams
How ARRI adjusted for hybrid work demands with Pexip
About ARRI
Founded in Munich in 1917, ARRI is a leading designer and manufacturer of camera systems and lighting equipment for the motion picture and broadcast industries.
Today, ARRI has 1,400 employees across the continents of Europe, North and South America, Asia, and Australia. In addition to manufacturing equipment to sell, ARRI also provides rental services and has a presence in the post-production segment of the film industry.
Video conferencing at ARRI
At ARRI, videoconferencing technology is in use for both internal collaborations and external/client communications, including:
Sharing visual references in internal meetings, such as notes on a whiteboard, showreels, drafts, drawings, and still photographs

Internal meetings across distant locations to discuss project feasibility and economics

All-hands meetings, where the board members address the rest of the employees

Training modules for customers, including a webinar series called Tech Talks, where managers walk clients through various product features in real-time

A recent three-day global meeting

"Video is essential for us. After all, we are in the media industry and production business. A lot of our work needs visual references. Audio alone is limiting, whereas video is much more powerful."
Pandemic pressures
With ARRI doing business in locations across the globe, including Beijing, Hong Kong, Sydney, Munich, London, Paris, Los Angeles, New York, Sao Paulo, and Dubai, the arrival of the Covid-19 pandemic meant that the company's 1,400 colleagues needed to quickly be able to collaborate from home—as well as reach ARRI's global customers.
While coordinating across countries and time zones was already very much a part of the daily routines at ARRI, Covid-19 introduced several new challenges:
Everyone was suddenly out of the office and working remotely, yet needed to stay in touch with customers and colleagues at their usual pace.

Without the benefit of the company's in-office video conferencing infrastructure, employees needed a way to securely continue collaborating on files and projects and discuss confidential information over video from their personal computers.

The film industry's total breakdown of schedules caused considerable uncertainty, with film shootings being postponed or canceled. With rental companies as key customers, ARRI needed a reliable platform to reassure staff and clients.
Choosing the Pexip gateway
Previously, ARRI used the U.S.-based technology Lifesize for its video conferencing needs.
With employees suddenly needing secure and reliable solutions at home, the video conferencing infrastructure required to integrate with Microsoft Teams, ARRI's chosen platform for internal collaboration. That's where Pexip came in.
"We wanted a reliable and easy solution," says Steffen Scheid, Project Manager, ARRI Global IT. "And, of course, good audio and video quality are imperative in our work." The ARRI IT department researched and approached three vendors for gateway services.
The Pexip team requested information on the use cases at ARRI and quickly designed a proposal for a trial. "We found the team very customer- and solutions-oriented during the trial process," says Steffen.
The key reason for choosing Pexip was its interoperability with Microsoft Teams, which ARRI had recently adopted.
This solution needed to go live in a matter of weeks—and it did.
At a time when travel had come to a halt, Pexip's interoperability capabilities were reassuring for ARRI's employees and collaborators around the globe. Regardless of the video service used by various contacts, everyone could quickly join and collaborate in virtual meetings.
ARRI, like many other organizations during these times, is moving to a hybrid workforce, with some employees in office conference rooms and some at home. Pexip's one-touch join feature makes it possible to bring everyone together. Pexip is also entirely GDPR-compliant, essential for ARRI as an EU-based company.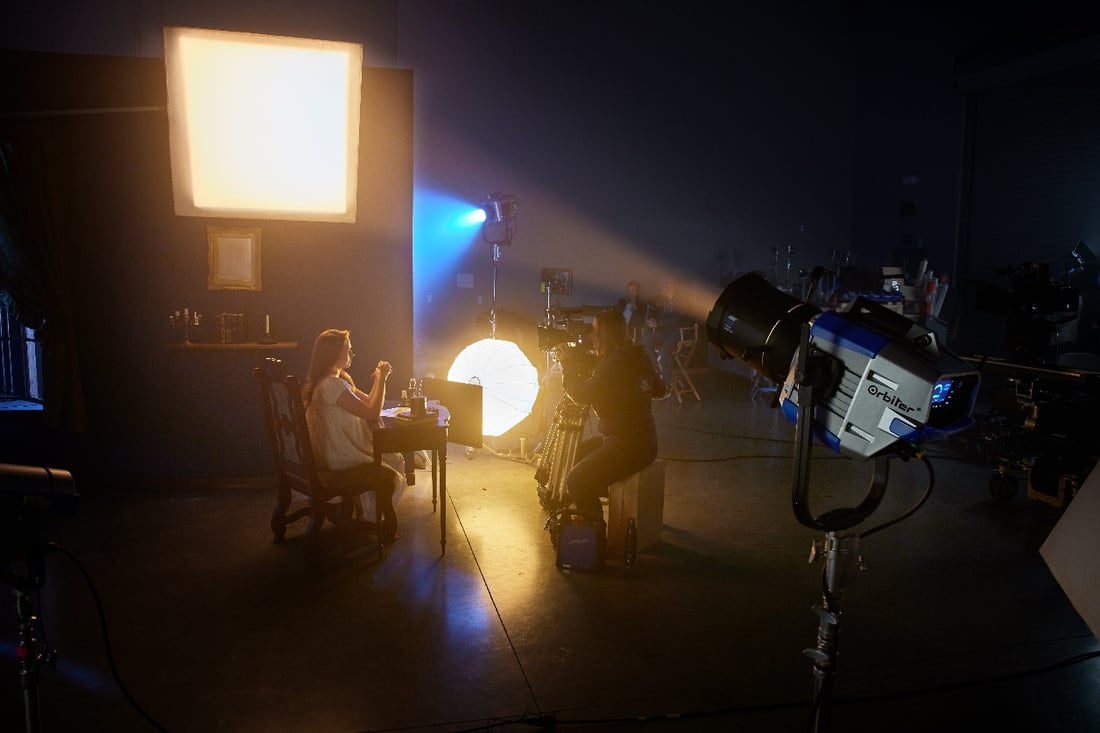 © 2020 ARRI. All Rights reserved.
Seamless integration, smooth implementation
ARRI began with a trial environment set up by Pexip and tested the service rigorously with intercontinental meetings across China, the United States, and Australia. The company tried different scenarios and found they needed very little support.
"We asked everybody to test it, including the R&D department, our executives, our security officer, and our in-house software developers who work on our camera systems," says Steffen. All subsidiaries were asked to evaluate Pexip, emphasizing audio and video quality and ease of use. The feedback was positive, so rollout was quick— "just like turning on a switch," says Steffen.
"Our timeline began with initial contact in May, moved quickly to immediate trials by mid-May, continued with evaluations in June, and a full rollout in July. It was a swift process of frictionless sign-on with seamless integration. The entire undertaking took less than three months. Now, we can dial into a meeting and click the 'join' button—it's that simple." — Steffen Scheid, Project Manager, ARRI Global IT
Looking to the future
"Yes, some people are a little overwhelmed already with the increased use of virtual meetings—but for many of us, this already feels like the new normal. Greater integration and more collaborative tools are here to stay," Steffen says.
With uncertainty around whether or when the film industry and many other industries will return to "business as usual," companies like ARRI will continue using video communications to bridge distances and keep connections strong. "We expect the relationship with Pexip to be long-term," says Steffen.
Want to learn more?
Contact us today to tell us about your organization's video conferencing needs.