We're happy to announce that we've just added support for sharing your screen in Microsoft Edge and Safari while using Pexip Service. There's no need to install anything, but there are some slight differences between the two that you might want to know about.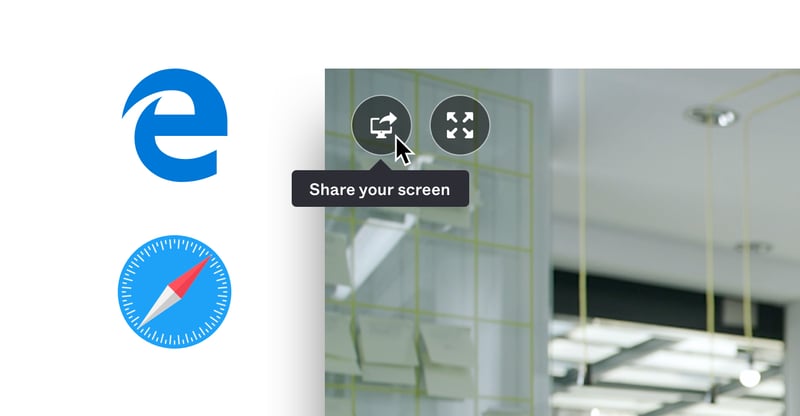 Share your screen from Microsoft Edge
Microsoft Edge will behave just like Google Chrome when it comes to screen sharing. Share your entire screen, an app or just a tab. You'll need to be on a version of Windows 10 released since April 30th 2018 to share your screen while in Microsoft Edge.
Share your screen from Safari
Safari is technically limited (by Apple) to only allow you to share your entire screen, which means when you press the screen sharing button it will share your entire screen immediately. You'll need to be on Safari 13 or above (released with MacOS Mojave) to share your screen.
Content sharing in the Pexip Service is already supported for most major browsers.
🙏 Love Pexip? Think there's something we can improve? Help us decide what we should build next by providing your feedback! E-mail us at feedback@pexip.com with your thoughts.