Version 30 is packed full of exciting new features and enhancements.
Here's a quick look at some of what's new. 🔎
Delightful user experience
Bring a Teams-like experience into every meeting room
Our new Teams-like layout (Tech Preview) gives users the in-meeting features they are familiar with on their Microsoft Teams desktop and mobile clients, now also on their professional SIP and H.323 video conferencing systems and meeting room hardware, allowing for a more intuitive, engaging and inclusive in-meeting experience.
Features include:
Raised hand indicators
Active speaker indication
Guest waiting in lobby notification
Spotlighting
Active Directory photo integration for audio-only participants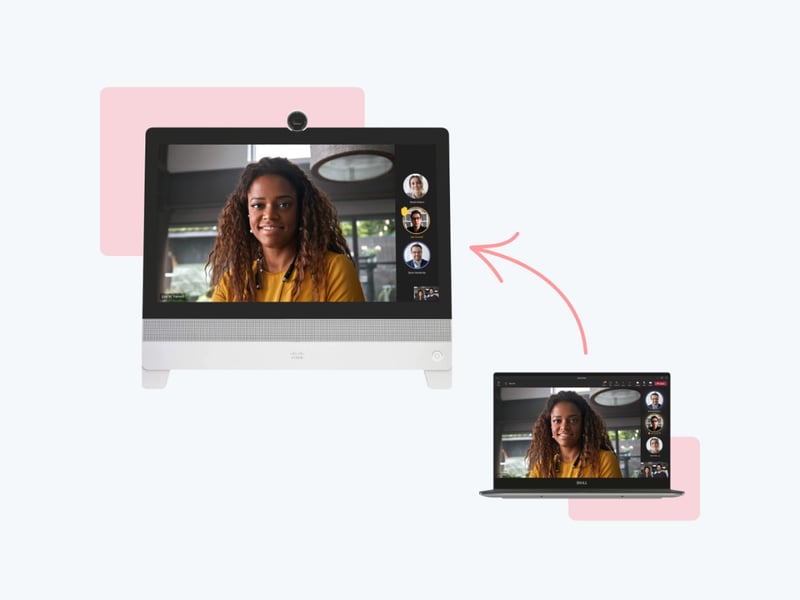 Pexip Connect for Web - Intuitive and highly customizable joining experience
Our new Pexip Connect for Web is a deeply customizable web app for Pexip Infinity as an out-of-the-box offering with a modern UI, great Join experience, and extensive flexibility for branding and localization,​ including:
Background images
Welcome image
Logo inclusion
Custom greeting
Color theme
Learn more about how to make your video meetings a custom-branded experience.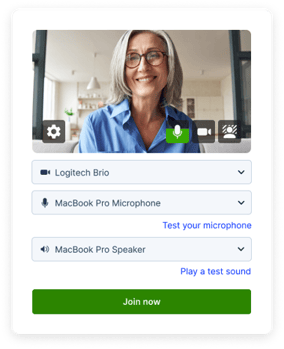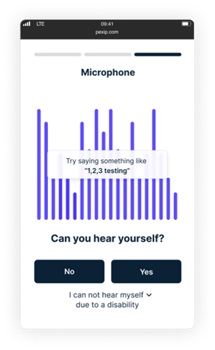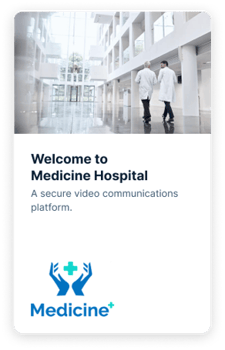 Reducing interference from background noise
When there is audible background noise in a meeting, participants who are not speaking can be accidentally switched into the main speaker position. This can be distracting and takes away the focus from the person speaking.
Voice Focus improves the way in which voice activity is detected by better distinguishing between actual speech and background noise.

Advanced speech-aware audio gating technology called soft mute reduces background noise produced by conference participants who have their microphones on but are not speaking.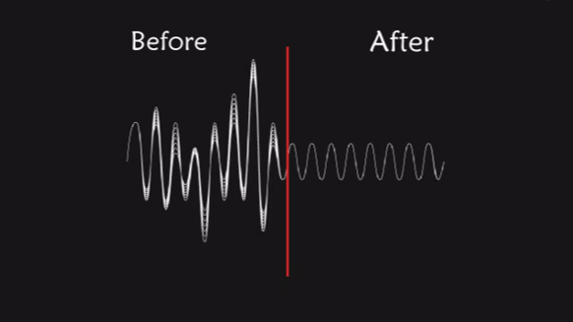 *The audio noise is not eliminated with Voice Focus or soft mute.
Enhancing your video sharing with audio
When sharing your screen during a video meeting, you can now enhance video sharing with audio using your system audio or a browser tab.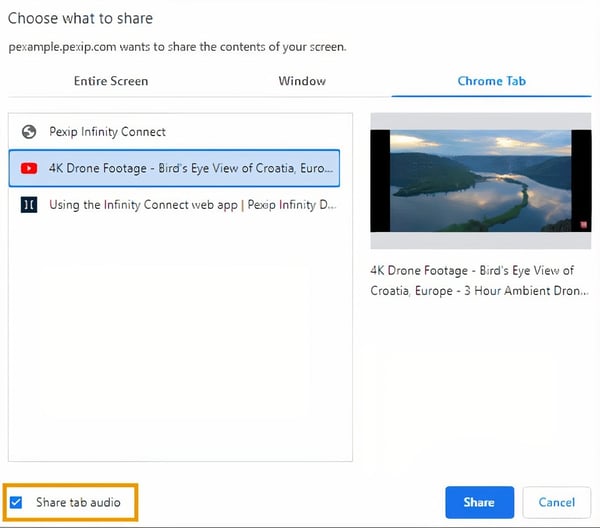 Enhancing our interoperability solutions
Google Meet interop enhancements
Improving the Google Meet interop experience:
Google Meet's noise cancellation feature is now supported - allowing you to filter out background noises, such as typing, closing a door, room echo, etc., on Google Meet meetings.


During an ongoing video meeting, video room participants can now use DTMF/keypad controls to control the meeting layout.


Transcribing audio prompts and visual indicators are now displayed on Google Meet meetings' video meeting room devices.
Microsoft Teams interop enhancements
Management of your Teams Connector certificate just got easier:
The certificate is now stored in the Azure key vault and can be updated without redeploying the Teams Connector.​


New alarms are raised on Pexip Infinity when the Teams Connector certificate is due to expire within the next 30 days and if it has expired.
Restrict sharing for attendees:
Depending on meeting roles, attendees may not have permission to share a presentation. Content presentation is stopped if a CVI participant's role is changed to 'Attendee' while presenting in the video meeting.
Improving privacy and security
Client TURN server provisioning and new TURN server option
When defining the Client TURN servers that will be provisioned to Connect app WebRTC clients, there is a new Enforce media routing via a client TURN server option.
Improving the admin experience
New languages support for the Infinity Management interface
The Pexip Infinity Administrator interface now supports Korean and Traditional Chinese languages, adding to the existing supported languages: English (default), Simplified Chinese, Korean, and Russian.
Further enhancements for direct media between two WebRTC participants (Tech Preview)
A conference can now be escalated beyond the two WebRTC participants. However, the call is no longer a Direct Media call but a standard, transcoded call with media sent via Conferencing Nodes.


Support is now provided for chat, Connect app clients registered to Pexip Infinity, and joining as audio-only, and presentation and control-only connections.


​Media stream details and a Direct Media status flag are available when viewing participant status/history via the Administrator interface, and ​calls can now be monitored via Live View.
For more information on all of the technical updates of this release,
please visit our documentation site.
Topics:
Financial services
Enterprise
Healthcare
Judicial
Government
Retail
Meet & collaborate securely