Pexip is entering an exciting period of reimagination and growth, writes Chief Executive Officer Trond Johannessen
It was an honor to address Pexip team members at our company's recent summer bootcamp in Oslo. As I told those present, I remember growing up not far from the nearby city airport. As a child, I would go on family vacation to new destinations.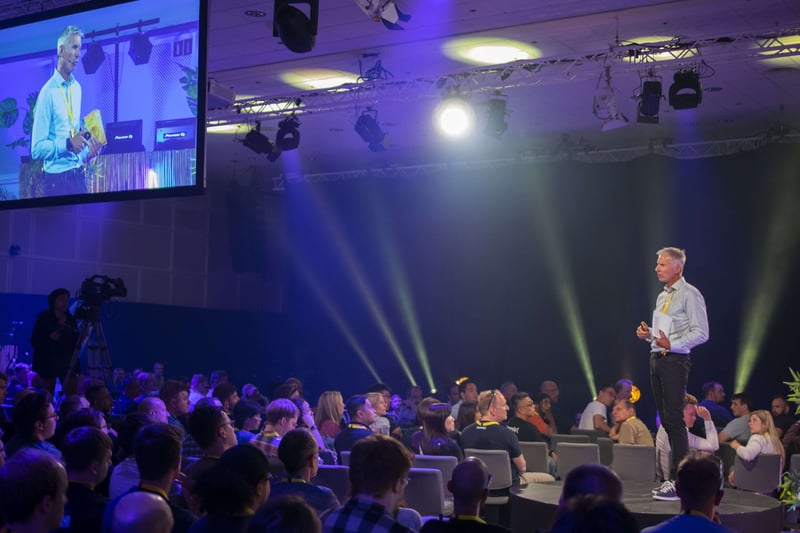 I remember feeling nervous, with butterflies in my stomach, not knowing exactly what would happen next.
Now as CEO, I'm ready to embark on another journey. Again, slightly uncertain about exactly what the future holds. Yet confident in our people's ability to meet whatever challenges come our way.
The pandemic accelerated a new video economy. Video communication became essential in almost every organization and every workplace.
However, we now see the extraordinary potential of video across a huge range of different industry applications. It is all about digitizing core processes without removing the human factor. Video based solutions will put the human back in the digital world and enable differentiated solutions in completely new ways.
This dynamic is at the heart of the transition to the next stage in Pexip's journey.

Why does Pexip need to change?
Companies must continually evolve and reinvent to stay relevant. Those that don't, slowly die. Our ambition should be to maximize the performance of Pexip's core business while expanding into new areas. We can keep these two thoughts in our heads at the same time.
Think back to Microsoft around 2010, when the popularity of smartphones and tablets was taking a big chunk of the PC market. This had to be challenging for a software company which had more than half its profits linked to Windows and Office.
Microsoft stayed focused on its core business. But it opened up too, welcoming former competitors as new partners. The company decided it was more important that new technology worked with Windows rather than ran on Windows. And it built a new business around its Azure cloud platform – which is now Microsoft's main engine of growth.
Another instructive example is Netflix, which carved a niche around creating its own movies and TV shows when the content distribution market became crowded about 10 years ago. In becoming a content producer, Netflix differentiated and elevated itself above its rivals.
Let's build on our unique strengths
Now let's consider Pexip, which has a very strong history in enabling scalable, secure meetings – while connecting participants no matter their platform, device or location. The way Pexip connects Microsoft Teams to all other technology platforms is unique. No other competitor does this better.
At the same time, we've always recognized the need to develop into new areas of growth. That is why Pexip has invested in specialist products such as Secure Spaces which allow users (for example, in the defense industry) to conduct mission-critical video meetings, maintaining absolute control over classified information.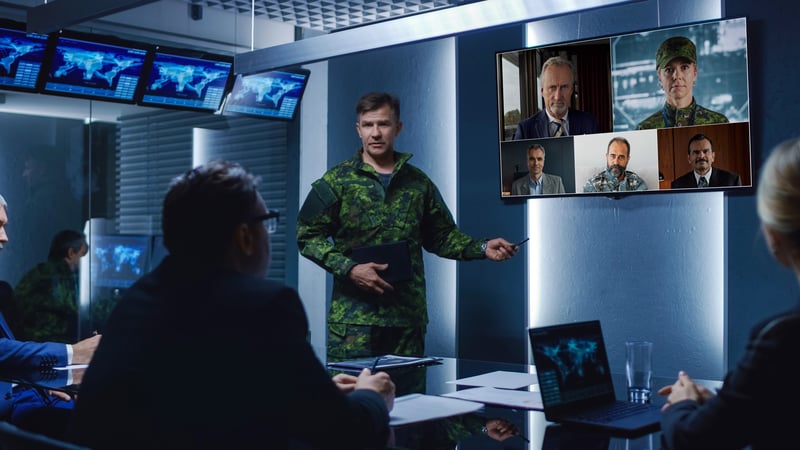 The next stage in Pexip's journey begins with imagining what missions we want to serve next. It involves deeply intuiting our future customers' pain points and growth opportunities better than our customers understand themselves.
This will allow us to innovate in a completely different and limitless way than if we are disconnected from the market.
A huge opportunity for Pexip lies ahead
Every organization has a mission. If you're a clinician or emergency services responder, having real-time visibility into the scene of an accident or a live surgery in an operating theater could be the difference between life and death.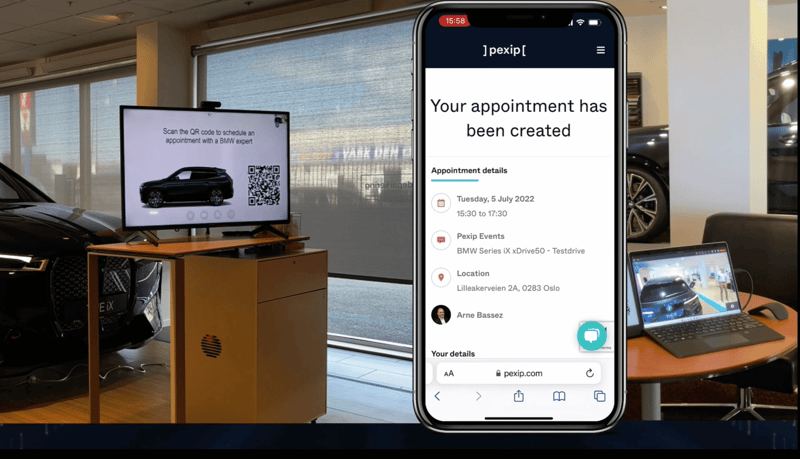 But your mission could be as simple as selling more products – like a car manufacturer that wants to sell more cars and reach new audiences in different ways – for instance, through the development of new retail or digital experiences beyond the showroom. Pexip's enablement of virtual court hearings, or telehealth services, or a better home-design experience for retail customers, are good examples of missions we already take part in.
With curiosity and perseverance, we should be on a ceaseless quest for more.
Adapting with our customers
For Pexip, the relevant comparison (and perhaps cautionary tale) could be Facebook, which was once the world's pre-eminent social media platform. Today, there are social media platforms for every community and taste – you have Strava for runners, TikTok, Snapchat and literally hundreds more.
Several of these more focused platforms are bigger than Facebook was just a few years ago. This is what happens when the market develops very quickly.
The lesson is that it's easier to generate a sustainable competitive advantage from being customer-specific than keeping your offering too broad.
What does the future look like?
By the end of 2024, I foresee Pexip still focused on being the best provider of excellent meeting experiences. Pexip for Microsoft Teams integrations will be the number one solution for both enterprise and public sector customers. We will be the global leader for secure video communication, Secure Spaces. And Pexip will be the market standard for sophisticated video innovation within the traditional verticals of justice, finance, retail, and healthcare.
In other words, we're broadening our focus from meetings to missions.
Everyday, we will learn together and explore together because we enjoy what we do.
There's no limit to how far we can go in contributing to lasting changes that positively impact the daily lives of people everywhere.
Topics:
Financial services
Enterprise
Healthcare
Judicial
Government
Retail
Meet & collaborate securely
Personalize customer engagement