Frost & Sullivan Radar™ Benchmark 2021 Report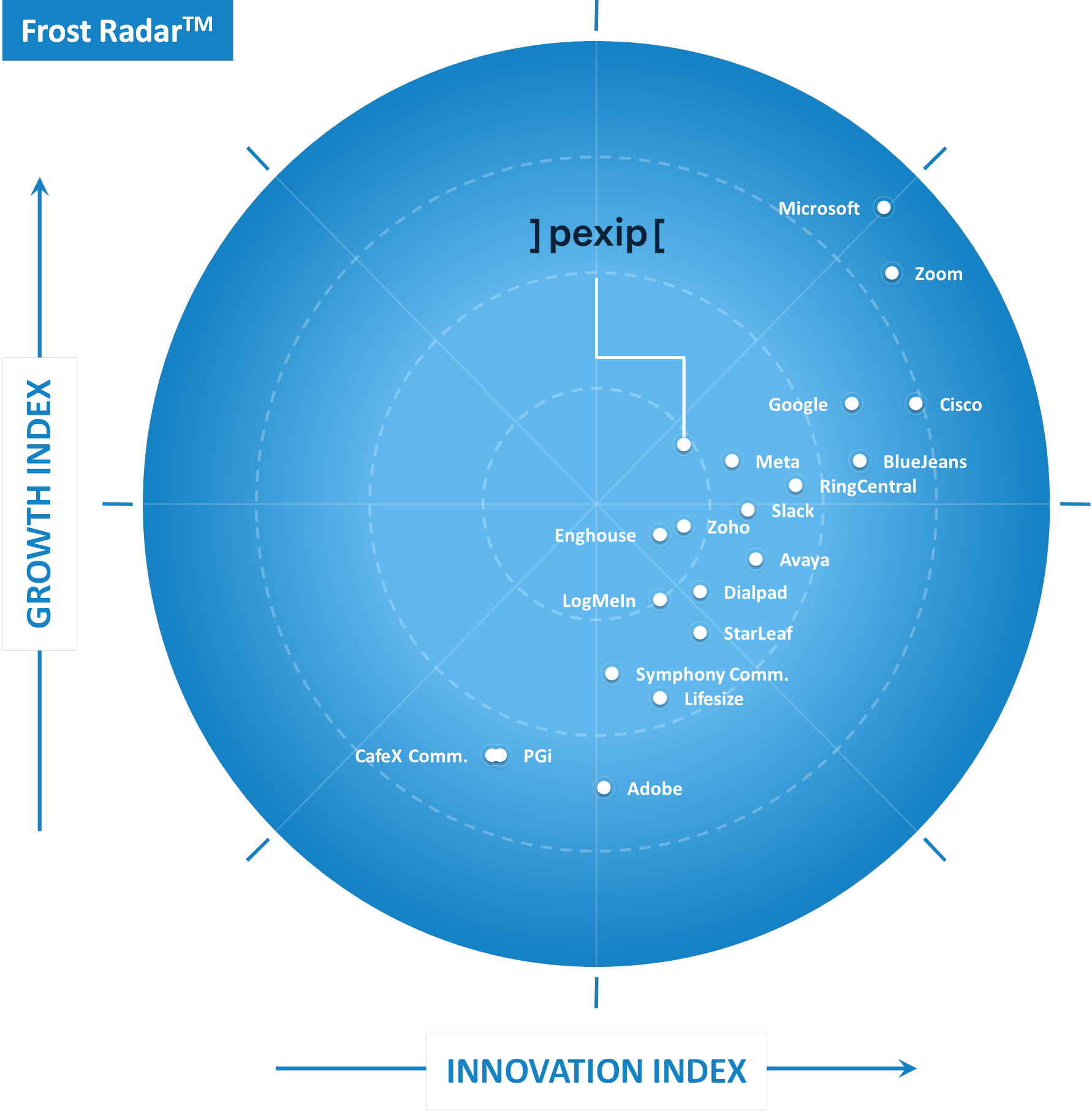 Pexip scores highly on innovation and growth in Frost & Sullivan Radar™ Benchmark
The Frost Radar™ for Cloud Meetings and Team Collaboration Services is a benchmarking report that identifies the companies in the industry that are best placed to deliver on the opportunities of the future through consistent growth and innovation.
The growth index is a measure of a company's growth performance and track record, along with its ability to develop and execute a fully-aligned growth strategy and vision. The innovation index is a measure of a company's ability to develop solutions that have a clear understanding of disruptive trends, are globally applicable and are aligned to customers' changing needs.
Download the report to learn why Pexip scored highly on both growth and innovation. We can help your organization prepare for the future of work with a secure, reliable, user-friendly video platform solution.