Extended reality (XR) for wearable headsets
Deploy assisted, mixed, and virtual reality headsets in SimplyVideo's cloud or your private cloud environment.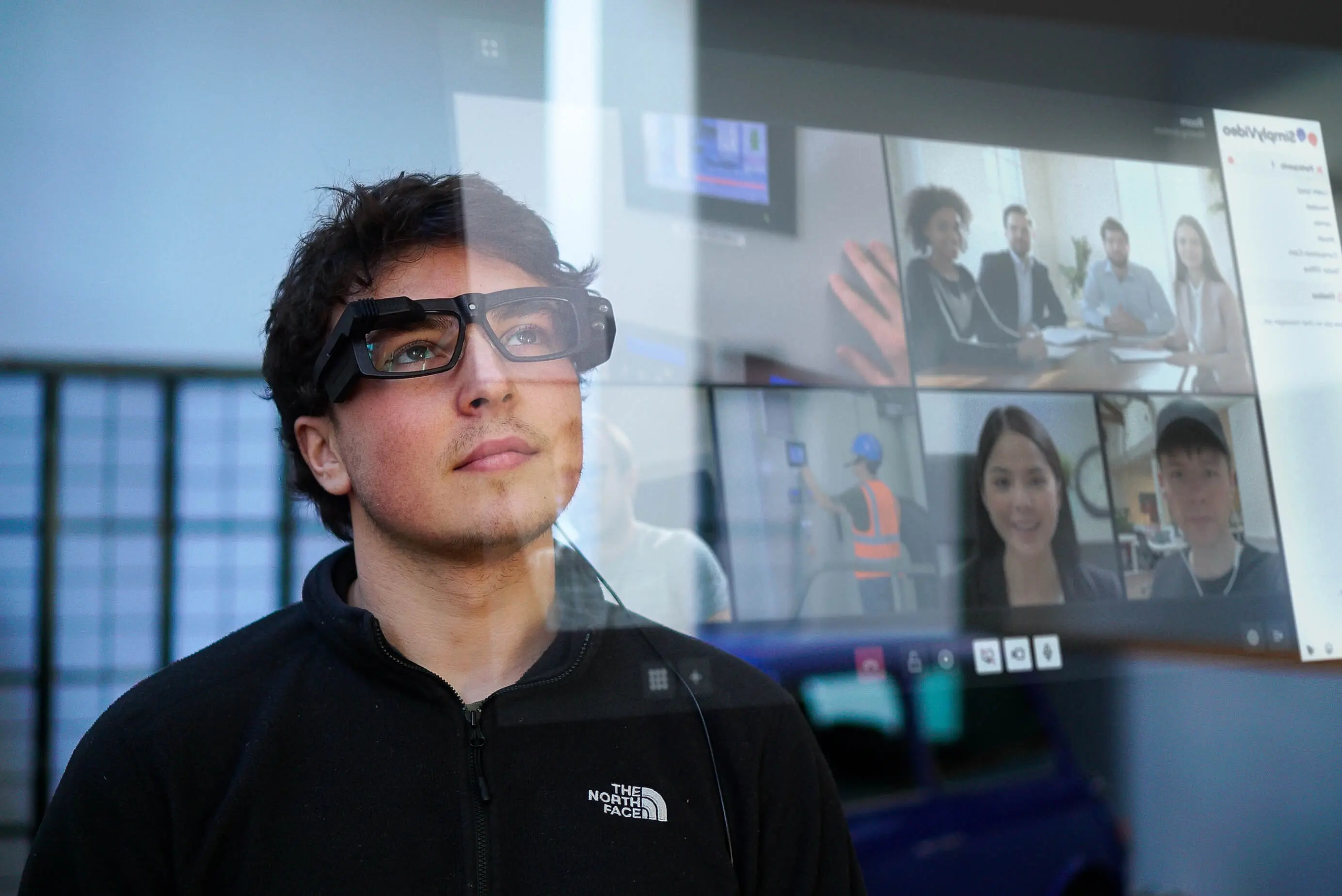 Save your organization time, money and emissions
Elevate remote collaboration
Bring new perspectives to field-based operations, using industry-leading wearable and drone technology.
Improve efficiency
Instant remote support enables users to provide assistance to field service engineers and improve process efficiencies - reducing human error, as well as project and travel costs.
Design with precision
Utilize mixed reality to inspect, design and visualize 3D assets in any environment.
How it works
SVXR is an Extended Reality (XR) enablement software product, brought to you by SimplyVideo.

It bridges the gap between traditional 2D video and XR – revolutionizing how organizations operate.

This digital transformation tool can lower costs, minimize resource requirements, and reduce emissions.
See Simply Video + Pexip in action
About Simply Video
SimplyVideo is the world's first Extended Reality collaboration platform which can integrate with both Microsoft Teams and Google Meet – powered by Pexip.

Whether you are a new or existing Pexip user, your organization can seamlessly deploy our SVXR application layer onto any Pexip infrastructure which will enable your personnel to elevate their remote collaboration capabilities using the power of Extended Reality and spatial computing to reduce costs, resource requirements and emissions whilst simultaneously improving how your team collaborate remotely.