Secure client messaging
A compliant and convenient client engagement channel.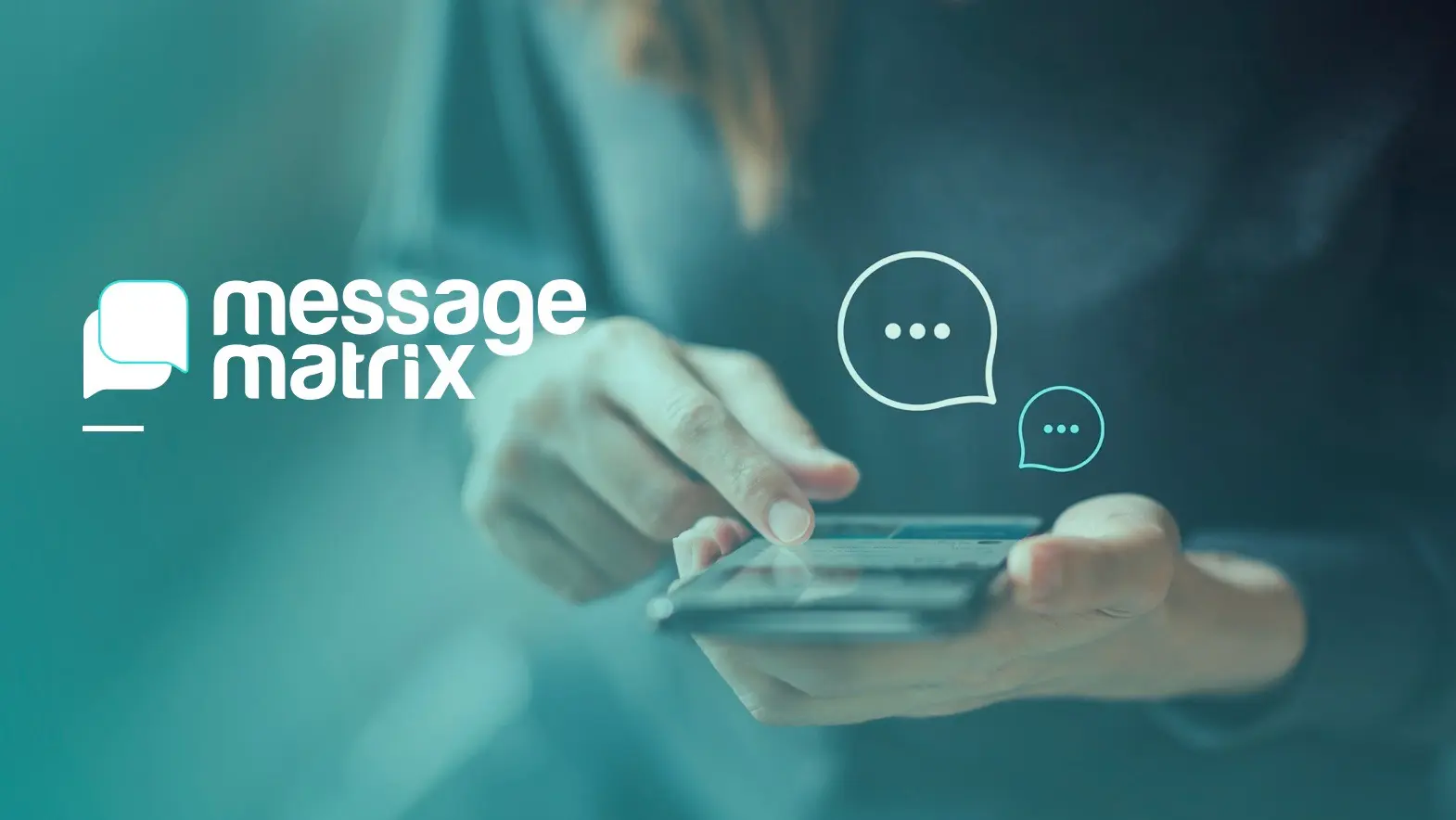 Compliant client messaging is a regulatory requirement
Let your clients use their own messaging apps securely.
Extending Pexip capabilities
Integrate messaging and workflows with Pexip solutions.
Enhanced client experience
Serve clients using their preferred messaging apps.
Secure and compliant
Get full oversight and contextual capture of staff messaging, documents and AVC communications with clients.
How it works
Customers want to engage with organizations using their smartphone messaging apps. Message Matrix securely manages these conversations including attachments.

Staff can bring other team members into client conversations when required, without revealing their contact details. Staff can then start a Pexip group call.

The entire conversation is captured and linked with the stored Pexip conversation enabling contextual retrieval.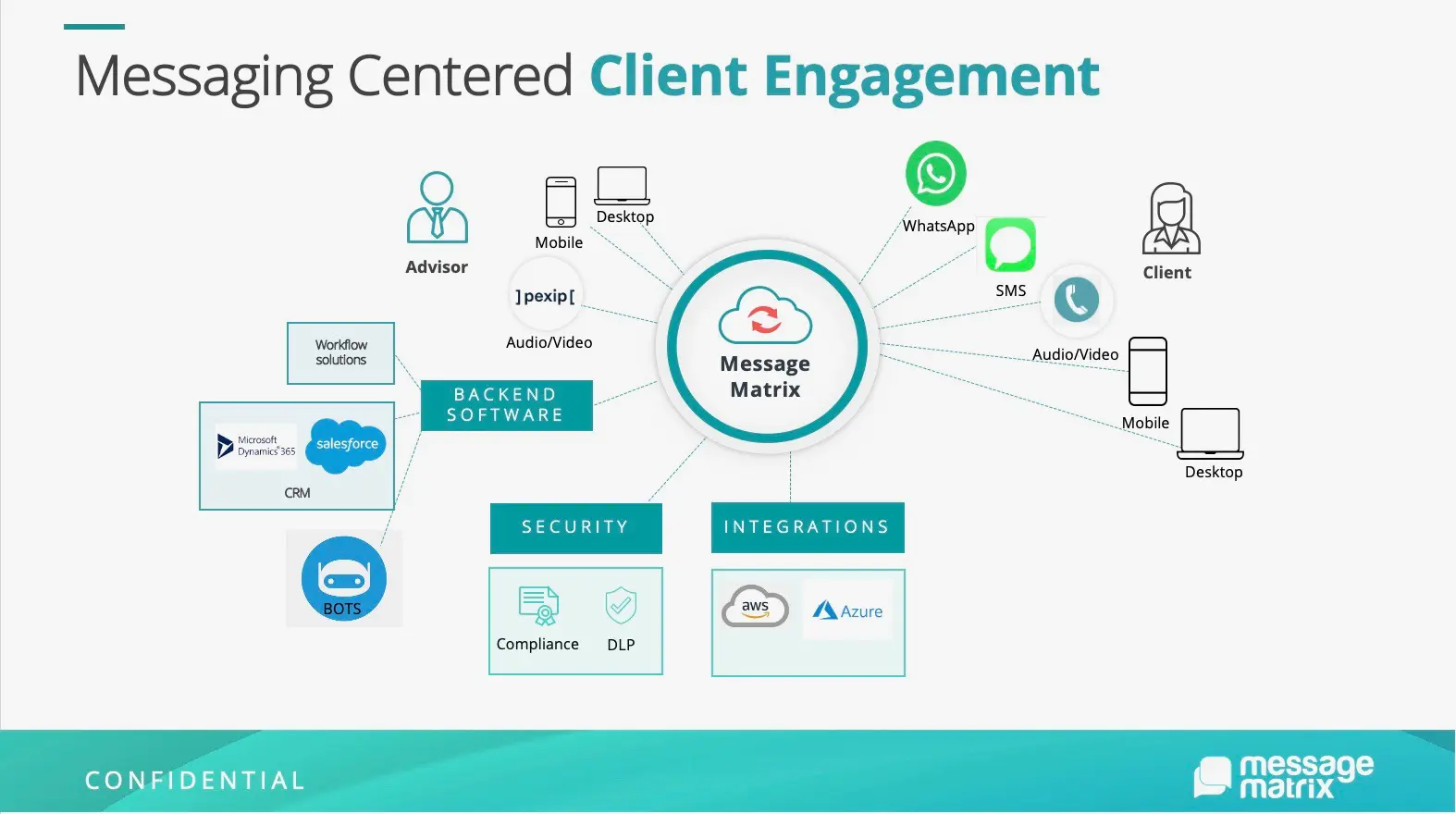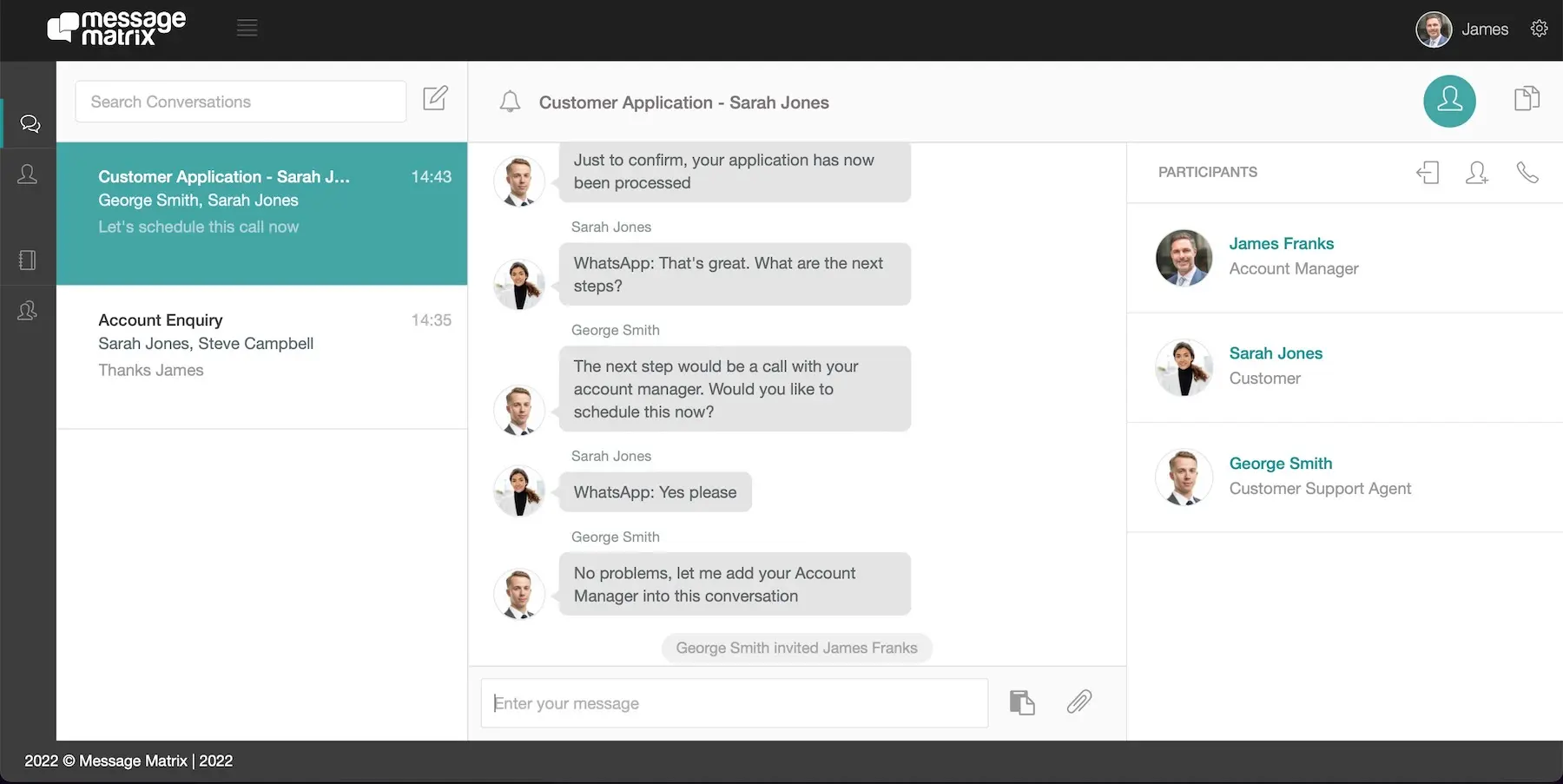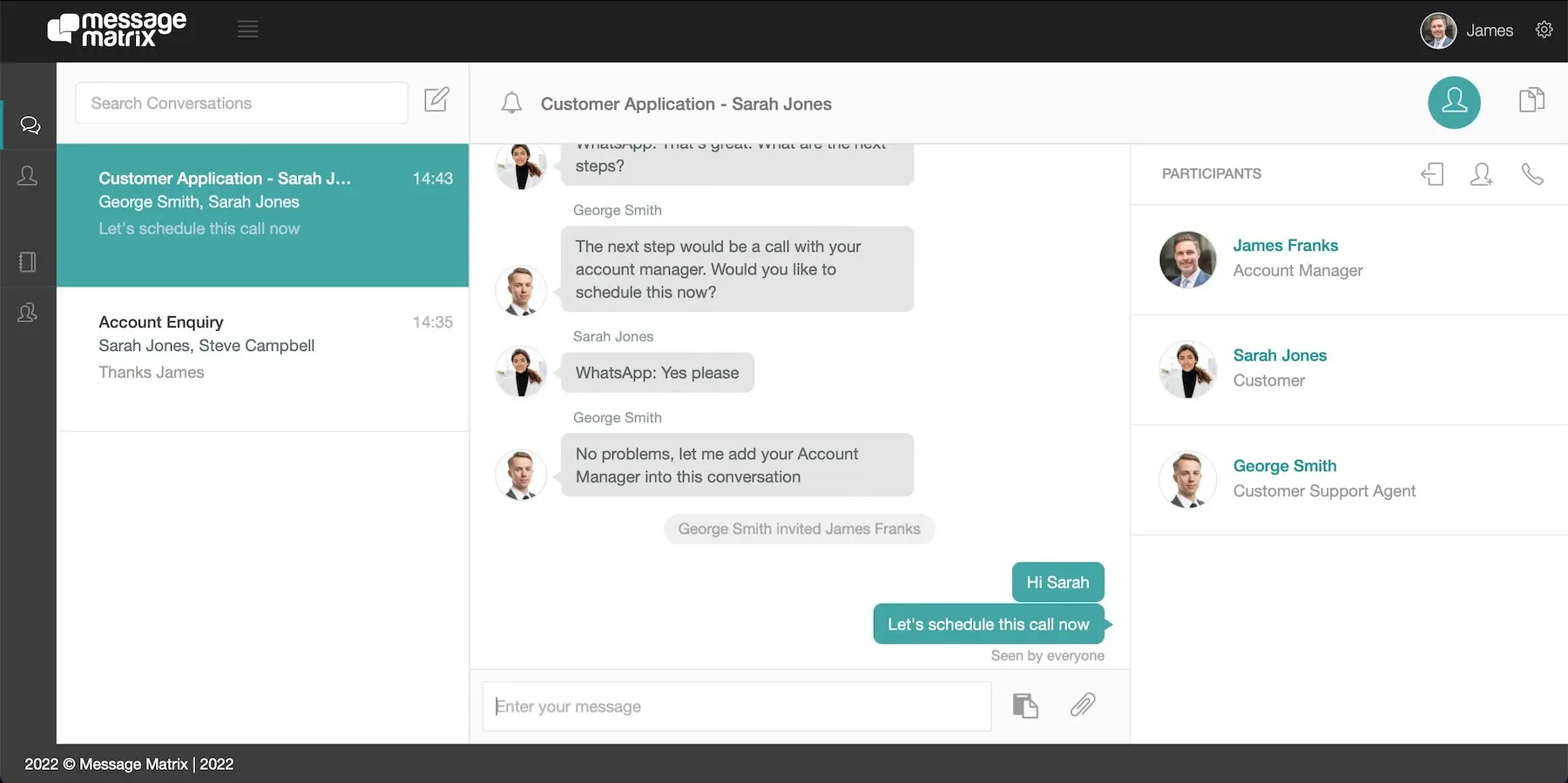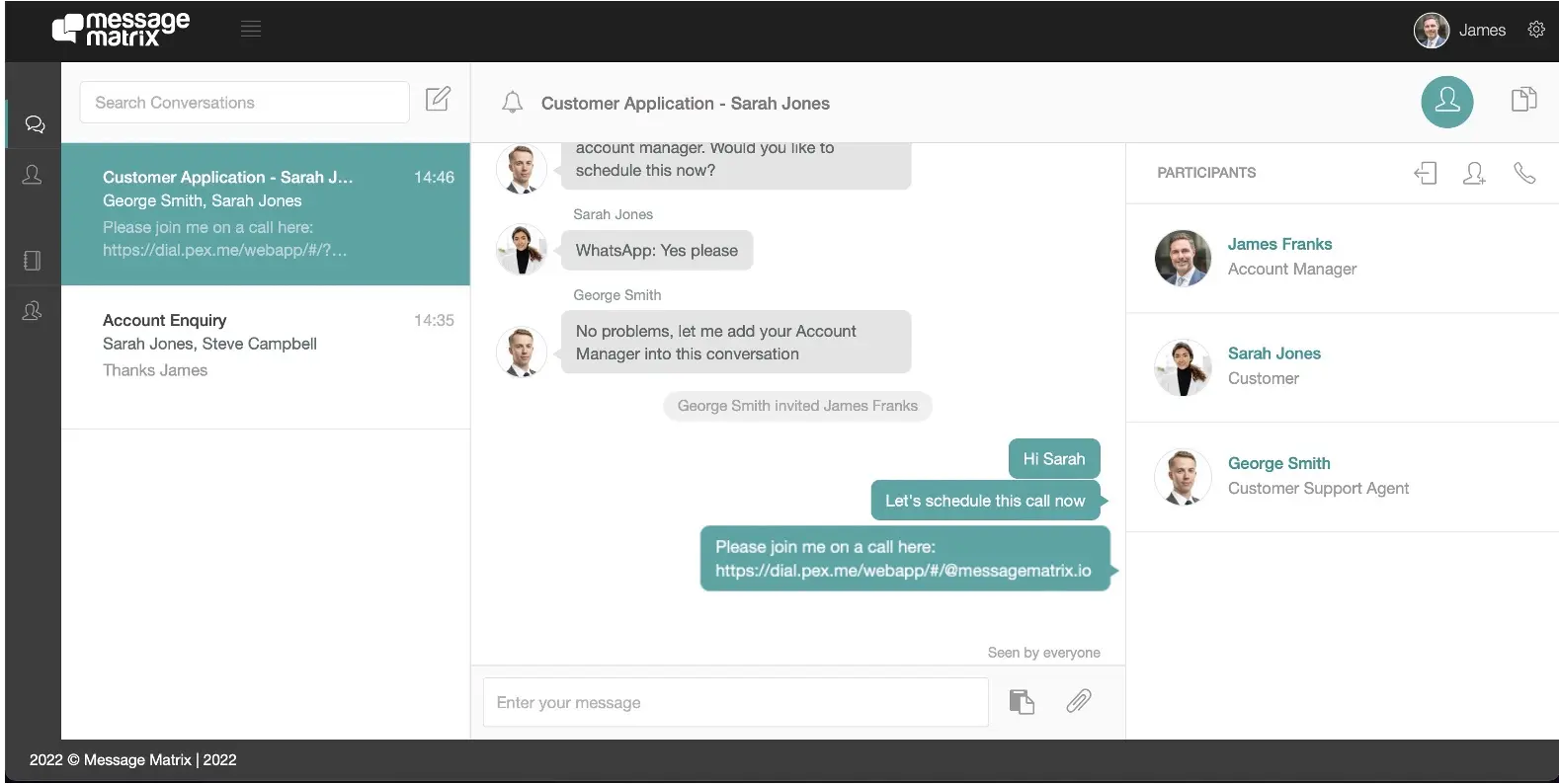 About Message Matrix
Message Matrix's novastone solution is an ultra-secure messaging platform that enables IM where privacy and compliance are not optional. Using our platform, organisations can deliver the best customer engagement with the market's most secure mobile chat. Accelerate productivity integrating staff workflows into customers' favourite chat channels and easily connect internal and external contacts without compromising security, privacy and your regulatory requirements.