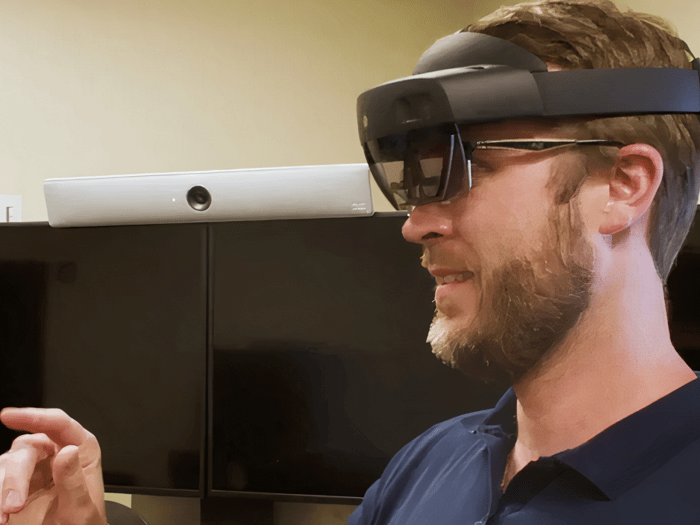 Customer story
Enterprise
Room connector
Fortune 50 Manufacturing Company
Discover how Pexip supported changing business
needs with its flexible video platform.
About this Fortune 50 Manufacturing Company
This U.S. Fortune 50 manufacturing company specializes in producing consumer products and has over 30 locations and 13,000 employees worldwide.
Challenges
Initially, a need for internal and external video communications





Over time, a need to connect standards-based room systems with Microsoft Teams
Pexip solutions
Pexip Infinity provides a seamless, secure meeting experience for all users




Pexip Teams Connector for Cloud Video Interoperability allows users to easily participate in Microsoft Teams meetings and get a native Teams experience on standards-based video systems



One-Touch Join, making the join experience simple and intuitive every time
Results
Positive, simplified virtual meeting environment





Extended lifespan for purpose-built SIP video room devices





Just-in-time visibility and repairs from the shop floor using wearable devices integrated with video conferencing, resulting in significant cost savings
Challenges
Producing millions of products requires intricate planning, especially when your company has locations across multiple countries. Staying on top of production issues means you must be able to move fast — to fix problems and make decisions and collaborate with teammates.

With significant investments in purpose-built SIP room video conferencing systems and migration to Microsoft Teams as the primary meeting platform, users needed a simple way to join Teams meetings from the conference room.
Why Pexip?
The organization initially chose Pexip to improve both internal and external communications. Employees could quickly join meetings from their device or web browser, enabling simple collaboration from anywhere. By hosting the Pexip video platform themselves, the company could maintain tight control of security and analytics and scale to meet users' needs around the globe.

When the organization adopted Microsoft Teams, Pexip supported their journey at every step. The flexible platform grew with their business as it evolved, connecting its standards-based video conferencing devices with Microsoft Teams with frictionless interoperability.
It was a significant benefit to extend the life of its video hardware and create a seamless user experience with other collaboration tools like Teams. The company also registered its video conferencing devices to Pexip's infrastructure for call control and firewall traversal. Leveraging the One-Touch Join functionality made it easy to join meetings, simplifying its overall environment and reducing costs.

As the organization's requirements continued to evolve, it integrated Microsoft HoloLens – mixed reality smart glasses – with Pexip's gateway to improve visibility on the shop floor. Executives and technicians can join video meetings from conference rooms to view activity on the shop floor and make decisions and repairs quickly, saving significant time and money.
"Pexip's customer service team is amazing. You get an immediate response whenever you pick up the phone or open a ticket."
Results
"Some business outcomes we've achieved with Pexip have been the interoperability between Cisco conference rooms and a Microsoft HoloLens on the shop floor, giving us that just-in-time resolution and saving us thousands of dollars on a break/fix."

After five years with Pexip, the company reports that they have been able to extend the life of their existing video conferencing hardware without sacrificing user experience. They have also been able to catch shop floor issues in real-time before they become more significant problems, like breaks/fixes: this has helped them save considerable time and money.

"These five years with Pexip have truly been great. They're an industry leader and a true partner."