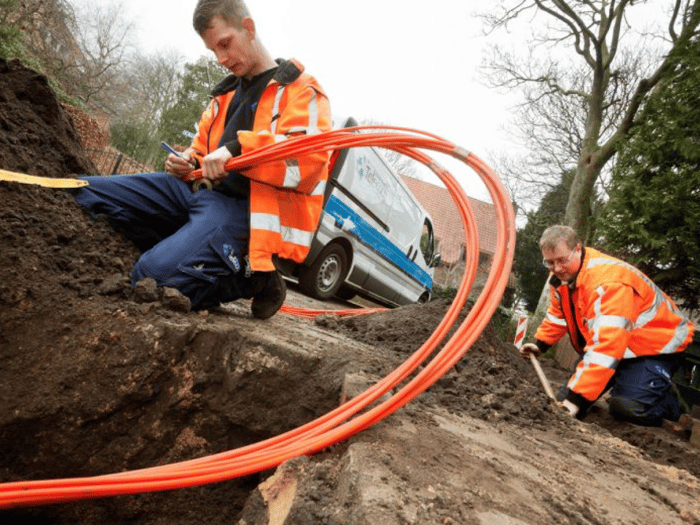 Customer story
Enterprise
Digital transformation
How VolkerWessels Telecom reduced travel and time expenses with Pexip

About VolkerWessels Telecom
VolkerWessels Telecom designs builds, and maintains telecom networks. Thanks to their integrated approach and the fact that they can offer end-to-end solutions, VolkerWessels Telecom provides a complete service for the market. It contributes to innovation throughout the entire chain.
Why they chose Pexip
They aimed to improve internal and external communication through an easy-to-use, affordable tool.
They wanted a service that simplifies the combination of Virtual Meeting Rooms and dedicated videoconferencing systems. They needed to facilitate communication between six geographically dispersed locations.
How do they use Pexip's service
Initially, the plan at VolkerWessels Telecom was to use the Pexip service only for internal communication. However, internal use was so successful that employees quickly took to using it for external communication.
Communication with suppliers, for example, has been simplified, and video is used for negotiations and project work. The company currently has eight virtual meeting rooms. Each of these has been given a name and can be booked in Outlook in the same way as physical meeting rooms can be booked.
Providing real benefits
The Company's directors often meet by video, saving on travel and time expenses in their busy schedules. Other employees are also spending less time and cost traveling.
Video is used to facilitate communication between five company locations in the Netherlands and one in Belgium. All the Virtual Meeting Rooms are heavily used, providing a clear return on investment within the first month of use. Very little internal promotion was necessary; the quality of the service spoke for itself.