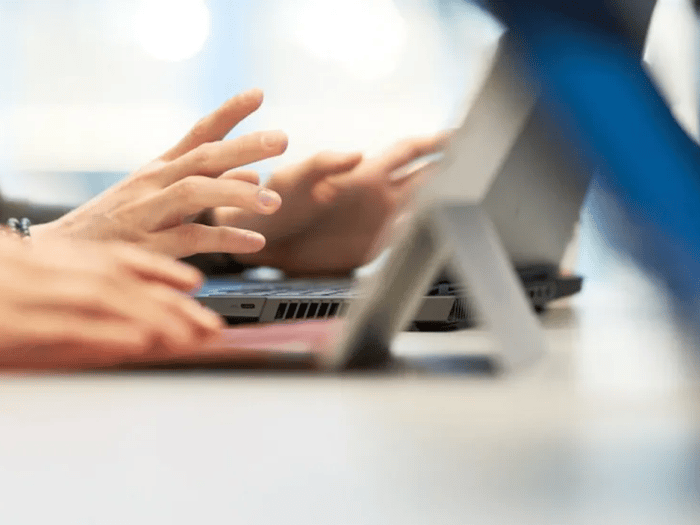 Customer story
Enterprise
Digital transformation
Norwegian Agency for Shared Services in Education and Research

About Sikt
Research, innovation, and entrepreneurship are vital for developing Norwegian and international society.
Sikt seeks to be a stable and reliable provider of products and services for this sector. Through cooperation with their users and customers, they provide a shared infrastructure for Education and Research that ensures excellent user experiences in compliance with our general goals for digitization, data sharing, and open research.
This Case study was written in 2020 from the POV of Unit - the Norwegian Directorate​ for ICT and Joint Services ​in Higher Education & Research​​ provides governance and access to shared ICT services. The Unit was merged with NSD and Uninett into Sikt - Norwegian Agency for Shared Services in Education and Research on January 1st, 2022.
Challenges
As a result of Covid-19, Unit (now Sikt) needed a smoother way to communicate with different stakeholders, regardless of where they were or what kind of video meeting platform they were using
Pexip solutions
Pexip Service
One-Touch Join
Cloud Video Interop (CVI) for Microsoft Teams
Results
A simple, user-friendly way to join meetings, regardless of what video meeting platform their contacts are using
A smooth transition into the "new normal" of today's hybrid workforce
Challenges
Several years ago, Unit (now Sikt) made vast improvements to its video conferencing infrastructure by investing in Pexip and Cisco solutions that, in collaboration with Kinly, were installed at their offices in Trondheim and Oslo.
The solution has worked well for the organization. Still, due to the Covid-19 pandemic, the need for virtual collaboration changed, leading them to take another look at their options for optimized video meetings.
"Now, our meetings no longer take place in dedicated meeting rooms, but happen most often from home offices," says Thomas Kvåle, Section Manager for Internal ICT at Unit. "Users have moved to Microsoft Teams and Zoom, which both we and those we work with in the education sector use for communication."
"Next year, we expect to work more from the office again, yet we know that the home office will remain part of the mix. Therefore, we need video conferencing solutions that work regardless of the platform different users use."
Why Pexip?
The solution to this challenge was an investment in Cloud Video Interop (CVI) and One-Touch Join from Pexip. CVI makes it possible to quickly join Microsoft Teams meetings using the existing meeting room technology that the Unit has in their offices.
One-Touch Join integrates with the organization's calendar system. It allows users to quickly meet external parties, regardless of the video platform they're using, with the tap of a single button.
"This is a complex technology, but it doesn't seem like it for the end-user. The CVI solution and One-Touch Join is a killer combo that is the key to user-friendliness."
Results
When the global pandemic arrived, the Unit (now Sikt) was already in an excellent position to handle its workplace challenges, thanks to its earlier investment in advanced meeting room technology.
Implementing the CVI solution as an additional feature helped create smoother, more straightforward virtual collaboration in the "new normal" of today's workplace.
The Unit (now Sikt) expects communication to continue to be more virtual post-Covid and wants to be prepared with modern solutions, as people will continue to work remotely and from the office. Pexip's solutions allow Unit's employees to continue using the digital meeting tools they've become accustomed to, regardless of where they work.
"The home office will not disappear," says Thomas. For those of us who want to continue using both Teams and Zoom and meeting rooms at the office with video conferencing equipment, CVI and One-Touch Join ensure that this works."