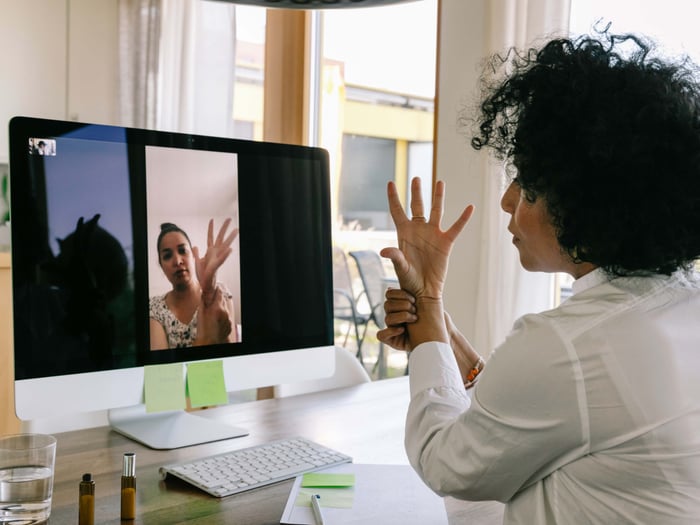 Customer story
Healthcare
Room connector
How Queensland Health scaled its telehealth solution and brought healthcare into patients' homes
About Queensland Health
Queensland Health manages hundreds of hospitals and many more healthcare facilities. These include public dental offices, nursing homes, and primary care clinics.
General Practitioners (GPs) and broader community care organizations sit independently. Still, Queensland Health ensures that working with them stays top of mind, mainly because these groups are often involved in patients' specialist care.
Challenges
The need to connect patients with physicians without leaving their homes

The need to scale session volume without replacing existing infrastructure

The need for a user-friendly system that makes sense to everyone
Results
Seamless interoperability between multiple devices and video conferencing systems

Ability to scale usage as needed, without extra administrative work

The highest levels of data security
Challenges
A few years ago, 100% of telehealth services in the Queensland Health region happened between hospitals: patients could meet with their clinicians for a virtual consultation by visiting their nearest hospital and using the video infrastructure within specific healthcare facilities.
While convenient, this method had its drawbacks. It was hard for some rural patients to get to a hospital for a telehealth appointment. It was also challenging to manage high volumes of clinical sessions because they didn't have the telehealth infrastructure to support this.
So, the Queensland Health Telehealth team began looking for a new solution to help set up a scalable, easy-to-use telehealth platform for patients to connect with their physicians or consultants from home.
Why Pexip?
Pexip was chosen by Queensland Health through a competitive procurement process as one of their telehealth technology providers because they demonstrated the experience and features needed to build a custom telehealth platform.
Queensland Health already had an established video infrastructure and unified communications platform with Cisco Telepresence and other vendor hardware and software.
The interoperability Pexip offers between video meeting solutions such as Microsoft, Cisco, Google, Poly, and other standards-based video conferencing meant Queensland Health didn't have to overhaul its existing infrastructure: it could use Pexip to scale, build, and improve its current investments.
Security and privacy are paramount for Queensland Health to protect patient and hospital data. All new technologies undergo a rigorous cybersecurity assessment to ensure they meet high levels of security, including transparency around data and privacy.
Pexip offers security-first, enterprise-grade video conferencing solutions using industry-standard encryption and security protocols to maintain confidentiality and security, including Health Insurance Portability and Accountability Act (HIPAA) compliance.
"With Pexip, not only could we maximize the potential of our existing solutions, but we could also avoid potential technology barriers between Queensland Health and people's homes."
Results
Since 2016, Queensland Health has worked with Pexip to devise and create the Queensland Telehealth Virtual Clinic, a custom-developed platform running over Pexip video communications.
The Queensland Health Telehealth Virtual Clinic is designed to mirror the real-life scenario of a doctor's office but in a virtual environment. When the appointment arrives, the patient clicks on a link and joins a virtual video waiting room from their device.
Every virtual clinic has a custom background so patients know they are in the right place as they wait. Staff can also call in a third party, for instance, the patient's GP, and invite them into the virtual clinic.
"We send a quick email or text message to patients with a hyperlink for them to click on. Then they can call by video to where they need to be. We don't have the scenario of managing multiple requirements for PC, Mac, iPhone, Android, etc."
While COVID-19 has accelerated that demand and forced the department to operate differently, they hope people will continue using the service long-term.
"We can now scale to coordinate and manage hundreds of patients via video conference outside our network."
Best of all, the Pexip-powered telehealth system has proved very easy for patients to use and understand.
"We don't have to send a list of sign-in requirements to the patient," says Queensland Health Telehealth. "Even the least technology-literate person can use the system and connect with their healthcare provider. The user experience is seamless."
Learn more about Pexip's trusted solutions for telehealth.