Over the past year, justice systems around the world have been disrupted by the Covid-19 pandemic, with trials and hearings either delayed or conducted virtually using "remote court" proceedings with video conferencing technology.
In this article, you will find out more about the role of technology in legal processes today...
---
While at first this was a temporary solution in response to a health crisis, now, as the world emerges from the pandemic, courts are facing a backlog of cases and finding that the most efficient way to catch up is through continued use of remote court proceedings. This is creating a growing demand for secure and reliable video conferencing solutions. At the same time, there is a pressing need for a better understanding of the technology and how things like virtual courts and video arraignments work so that court systems can plan for a smart, modernized approach to legal processes.
The ultimate guide to hybrid and virtual court hearings
Learn how courts and correctional institutions are using video to reduce backlogs, keep employees safe, and save money.
What are the basics of a virtual court and what is involved for participants?
In its simplest terms, a virtual court or remote court is when some or all of the participants involved in legal proceedings such as a trial or hearing takes part remotely instead of meeting in-person. In the past, this was often done using a phone line, but more recently, has been done using video conferencing. Webcams, microphones, and screens are set up to link the custody suites and the magistrates' court, plus a system is used for sharing legal documents electronically. Anyone joining a virtual court hearing will first need to have the following basics in place:
A secure and reliable internet connection
Access to an up-to-date computer or tablet
A current phone number and email account
The ability or capacity to operate digital technology at a basic level
A quiet, private space at home or at work
Just as with a traditional court hearing, participants need to dress appropriately for the courtroom. Defendants and witnesses may be virtually sworn-in and the hearing will often start in a virtual "waiting room" where judges will mute them until a response is required. It's essential that participants can be heard and seen clearly with their camera and microphone.
Video arraignments: how they provide significant benefits for courts
Firstly, what is an arraignment? This is a type of preliminary hearing where a defendant is brought to court and formally charged with their crime. Video arraignments have been around for some time and enable this process to take place remotely. In the US there are currently around 200 video arraignment solutions installed in state court systems.
Video arraignments offer considerable benefits, and in many ways they have acted as a precursor to the virtual and remote hearings we see today. Video arraignments eliminate the need for security personnel and transportation for prisoners, creates a reduction in courtroom crowding, and lowers costs associated with transportation and personnel. By helping speed up court proceedings, this further simplifies court administration and makes the entire process more efficient. Courtroom staff and the public are much safer and more secure, while client-attorney communications are easier to keep confidential. It's also beneficial for the well-being of inmates; many inmates prefer video arraignment because of the improvement in custody conditions and they can avoid body searches, handcuffs, and long waiting times in the court holding facility.
How to prepare for a remote court as a legal representative
If you've yet to participate in a virtual court in a legal capacity, you might be wondering about the protocol. Here are a few best practice tips:
First, don't forget to read all information on your local court's website and check in advance who will be appearing in the proceedings and in what capacity. If it's your first time, start setting up your computer and other devices well before the proceeding is scheduled to begin.


Get oriented with the video platform you will be using, including locating in-call features such as mute and screen sharing. Test your audio, make sure your devices are charged, and test your camera to ensure you're clearly visible, the lighting is good, and that your background is professional.


Gather all the materials you need as you would usually. Use additional printed documents, so you don't have to switch between computer applications looking for information.


In a virtual hearing, your client can't speak to you as normal, so you should make a plan in advance about how you will communicate. This might be using text messages or emails. And think about how you will focus on body language and other cues. A helpful guide produced by the Singapore Academy of Law called 'Virtual Hearings without Tears' has more detailed recommendations for court users and practitioners on the physical and technical set-up, audio/visual accessories, and connectivity.
Optimize virtual court hearings with the right video conferencing technology
Participants can be well-prepared, but justice departments, local courts, and correctional facilities also have a responsibility now to implement technology that makes this process as frictionless and easy-to-use as possible. These organizations have seen the immense benefits of remote courts, and pressure is now mounting for justice departments to use this technology to tackle the challenges of overcrowded jails, clogged legal systems, and health and safety concerns of inmates.
---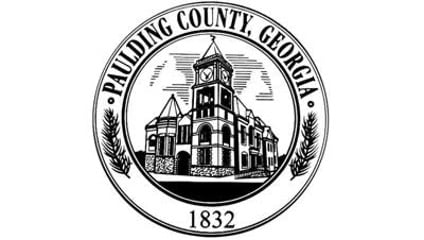 Case study: Paulding County Sheriff's Office
Pexip technology helped the Paulding County Sheriff's Office to successfully migrate their court system to video using Pexip Infinity. Court proceedings were able to become more streamlined and safer, while saving time and reducing costs. "The system really helped us out a lot. With our protocols in place and with this system, we've had no COVID-19 outbreaks in our detention facility," said Colonel Chad Hunton, Chief Deputy at the Paulding County Sheriff's Office.
Read the full case study here.
---
As a scalable solution, this technology also opens the potential for remote interactions in the future between inmates, judges, and support services such as meetings with counselors and religious leaders.
With a powerful range of privacy and security benefits, Pexip is well placed to meet the growing demands of courts today. Pexip offers secure workflows and flexible deployments, API integrations, and interoperability, which provides the ability to join from any browser or device, making the process of joining remote court proceedings more streamlined and predictable.
Find out how the Pexip platform has helped justice departments around the world make the transition to a secure, easy-to-use video conferencing for virtual courts.


Topics:
Judicial
Digital transformation
Digital courtrooms
Virtual courts