The global Covid-19 pandemic has forever changed our idea of "the office," and for many public sector organizations, the long-term acceptance of flexible, hybrid working models has arrived.
While some government organizations already had some telework programs in place prior to 2020, now that we're heading into the post-pandemic era, government agencies are looking to capture the benefits of a newly imagined work environment and culture.
Hybrid work: what are the new expectations of employees?
For many public organizations, the workplace changes that happened over the past year will be permanent, and many studies show that this is what employees want.
---
More than half of government and corporate workers in a McKinsey study from early 2021 said they would like to work from home at least three days a week once the pandemic is over.
Another recent McKinsey study focusing on US government organizations found that nearly half – 48 percent – of federal workers and contractors would like to work remotely full-time.
For government workers in the United States, this future is looking more realistic than ever; on June 10, 2021, the U.S. government published an announcement stating that federal agencies will be authorized to offer their employees more flexible schedules and remote work going forward. One agency exploring the benefits of hybrid work is the U.S. Air Force, who announced an ambitious new telework policy in September 2020 for increasing performance, improving work–life balance, and reducing costs.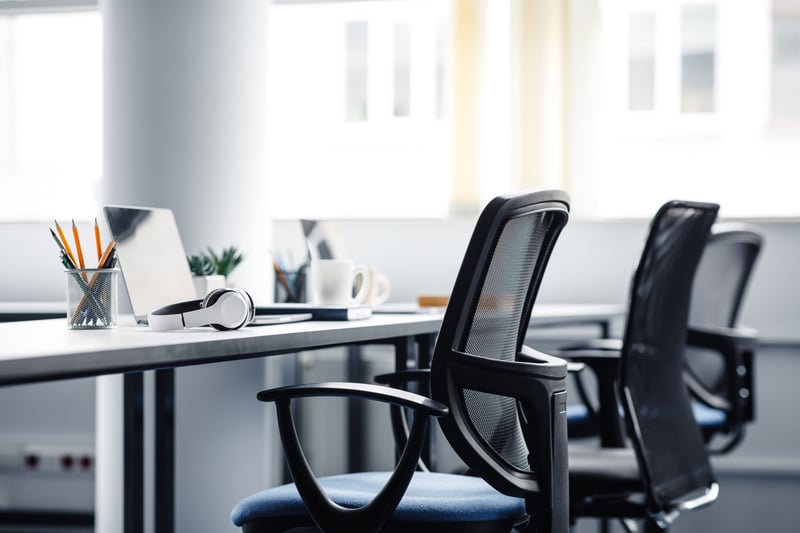 What are the key considerations for government agencies adopting a hybrid work model?
One of the key priorities for government organizations is the adoption of remote collaboration technology. If you're thinking, "we already have that", then it might be time to consider the following questions:
Is your solution (or solutions) secure?
Is it compliant with local, national, and industry regulations?
Is it integrated in a way that makes workflows smoother instead of more complex?
Is your organization's communication system designed to support both in-office and remote workers equally?
Is your solution scalable and flexible?
Is it easy to use for a variety of user types?
Additionally: is your collaboration technology tailored to the needs of your specific organization? Not all video conferencing and collaboration technology is created equally, and government organizations in particular must consider what features and capabilities are the most important for their many different kinds of users, use cases, and meeting scenarios.
Meeting the unique needs of the public sector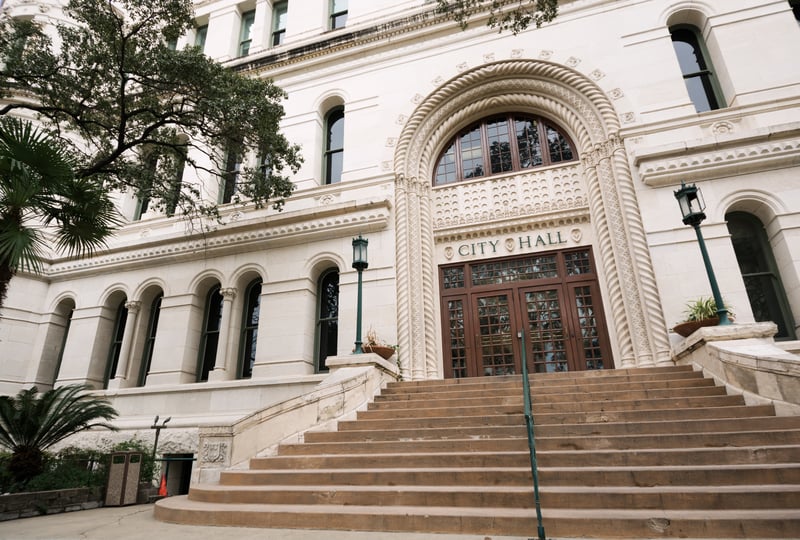 For both internal and citizen-facing use cases, the element of trust, the human touch, reliability, and cost-effectiveness are all crucial for the successful delivery of public services such as welfare, health, court proceedings, and the military. Location-flexible working means choosing the right tools and processes that employees need to deliver their tasks and continue to serve their communities.
The public sector has traditionally been reliant upon in-person G2C and interagency interactions, often in buildings that were designed for the specific nature of government administration and communications. Now that many of these interactions are virtual, how can these meetings be just as productive, engaging, and secure as they would be in-person?
Capturing the benefits of video conferencing for a hybrid government workforce
The power of video conferencing has forced many leaders to rethink the business model and ecological footprint of physical offices, and wonder whether we even need to spend the time, money, and emissions traveling to office buildings when we can easily meet each other "in person" from our homes or other remote workplaces.
Here are some of the benefits that optimized video conferencing can provide:
The ability to maintain the face-to-face meeting experience
Integrations with other tools to provide frictionless communication workflows
More flexibility with work locations and hours
Reduction in operational and overhead costs
The ability to quickly connect with remote experts and consultants
A way to support the well-being and engagement of employees
Reduction travel times and cutting of CO2 emissions for government agencies, which can help these organizations reach sustainability goals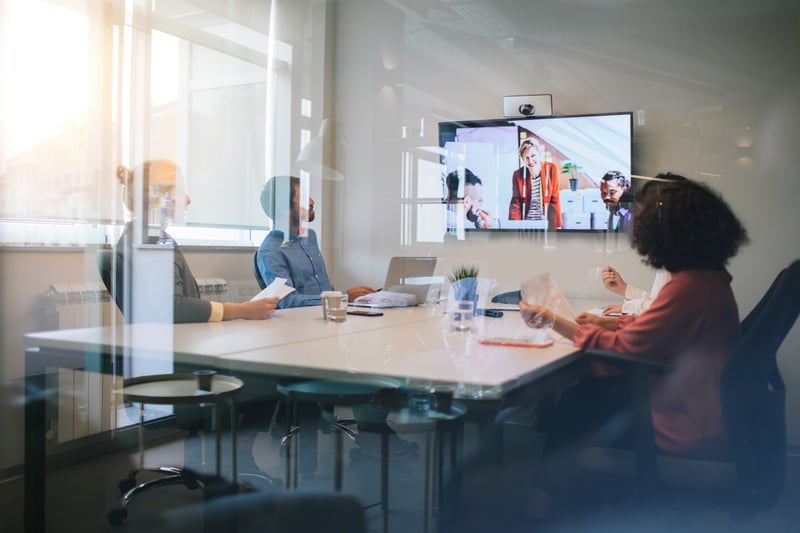 Going forward: how can government agencies best utilize video conferencing?
During the pandemic, many workforces, including government organizations, have relied upon temporary "quick-fix" systems that are inadequate for the capacity or full needs of its users. Not only does this create vulnerabilities to breaches of security and issues with privacy of data, but it also creates a cumbersome workday for many employees, who have to navigate between different digital communication tools that aren't always well-integrated.
Reliability is also a concern for some government workers, as highlighted by a U.S. Department of Defense report showing that 29% of its employees reported many, or some problems with conferencing applications during the pandemic.
As agencies and organizations now transition back to offices, or a hybrid combination of remote and in-office work, it's important to consider which technologies and systems can make communication efficient, secure, and productive.
How can Pexip help?
The interoperability of Pexip means that users can join meetings from any in-office video conferencing hardware system or remote device, using platforms such as Microsoft Teams, Google Meet, and many others. Older legacy video conferencing systems can be easily connected to modern video conferencing software, which offers a cost-saving for organizations.


Flexible deployment options such as Pexip Infinity (self-hosted or on-premises), Pexip Service, or Pexip Private Cloud meet a wide range of needs. Pexip can tailor its products to meet the bespoke needs of the individual workforce using API integrations.


For government organizations and federal agencies, security is paramount and Pexip uses industry-standard encryption and security protocols. Its platform meets the strictest US Federal requirements so it can handle sensitive or mission-critical communications. Our external policy architecture also allows us to adhere to the recent White House Executive Order on Cybersecurity.
As government workforces prepare for a new culture of work, video has a central role to play in facilitating this change. Learn more about how Pexip helps large government agencies across the globe create a seamless solution for hybrid work.
Topics:
Government
Digital transformation
Personalize customer engagement
Secure meetings
Room connector
Secure collaboration
Business continuity