Pexip's APAC President, Paul Pettersson, offers his three big predictions for the new year
Video communications are imminent as the world enters a new year. In 2021, the video became pervasive and mainstream. The question now is what comes next. When you think the COVID-19 pandemic may be receding, we have the Omicron variant – doubtless, there will be more to come. Video conferencing and collaboration, therefore, will rise in priority as a critical part of any company's tech infrastructure, becoming a mainstay for the post-pandemic future.
Most businesses I know are heavily focused on resilience. If you are the CEO of a major company, it's never been more important to have a backup plan and the technology capability to support remote work but continuity across all aspects of your operations – from customer relationships to data security.
Here are my three big predictions for how the video will reshape strategy for organizations in 2022
1. Video
will face the customer
Businesses will increasingly seize the possibilities of video to support customers – not just to hold staff meetings or routine calls. Think of a bank that has downsized its retail branches; or a store that needs to sell its products differently because the virus has grounded its workforce.
Customizing the retail experience by adding video into that workflow improves business productivity and offers a human touch.
The use cases are endless, particularly for "the boring stuff." Think how easy it would be to process insurance claims without queueing or entering an office. Online pharmacies are another example – where I am based in Singapore, sometimes I run to a pharmacy to buy medicine, and the pharmacist is off duty for that branch. Why even consider that when you can do a video call with the pharmacist and receive a delivery to your door within 60 minutes?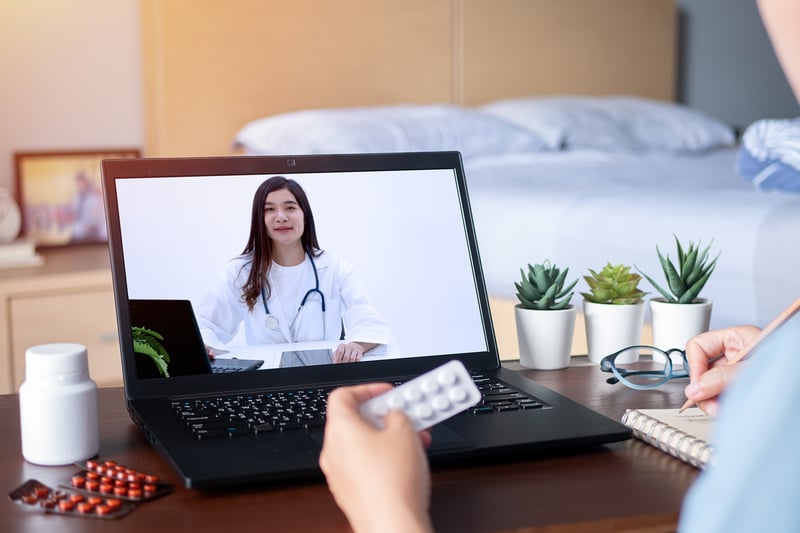 As a retail CEO, I'd turn to my marketing executives and say, "We've spent millions of dollars to build an in-person experience. How do we move that over to an immersive virtual experience – including by partnering with a video provider that allows us to keep our brand?"
I believe companies are incentivized to invest in this area – and if they don't, they will lose customers.
Today, organizations are at unprecedented risk of cyberattack as more business is transacted online and the number of IoT and mobile devices soars. In 2022, this focus will extend to video, where even cameras and microphones are now potential targets. Sensitive information can be communicated verbally or through screen-sharing during a call. But data can be as simple as participants' names and contact details and the title and context of the meeting itself.
From telehealth sessions to virtual court hearings and businesses canvassing valuable financial details or intellectual property, our clients demand foolproof video. Yet the erosion of traditional organizational perimeters means we now need to think differently about what security means.
At Pexip, we see a trend in the growth of "critical meetings" that discuss highly classified or confidential information over video. We believe industry-standard encryption must be combined with restricting participation to authorized users. This can change in real-time based on the specific information shared during the call.
More organizations will also want to self-host their video conferencing solution, keeping all data within their data centers rather than just connecting off the internet.
---
Free eBook:
Modernize your meeting infrastructure for today's workforce
In this guide, we share how technology leaders can:
Get more ROI from existing video equipment
Decide which considerations should be made for new meeting spaces
Determine which

deployments options

are best suited to their needs
---
Finally, I believe 2022 is when large organizations change their physical working environments. Here in Singapore, many people are still working from home – but the push towards activity-based working is consistent across the Asia-Pacific region. Why would you send people back to a big building or campus when you can be more efficient in smaller agile hubs? The office should be where you gather people and brainstorm, but you don't necessarily need to go in.
Offices will be redesigned for creative collaboration. This will include purpose-built video meeting spaces with a mix of people in the room and working remotely. Calls will be supported by features like real-time translation, facial tracking, and AI applications that filter away any static or background noise. All this technology is there, and it's coming with super speed.
Every organization had to find a solution for video meetings when the pandemic hit. It was like grabbing onto a branch as you fall from a tree. I believe 2022 is the year companies start to think about their office and IT investments for the next five years and potentially well beyond. There's no going back.
Discover how we can support you in transforming your customer experiences today.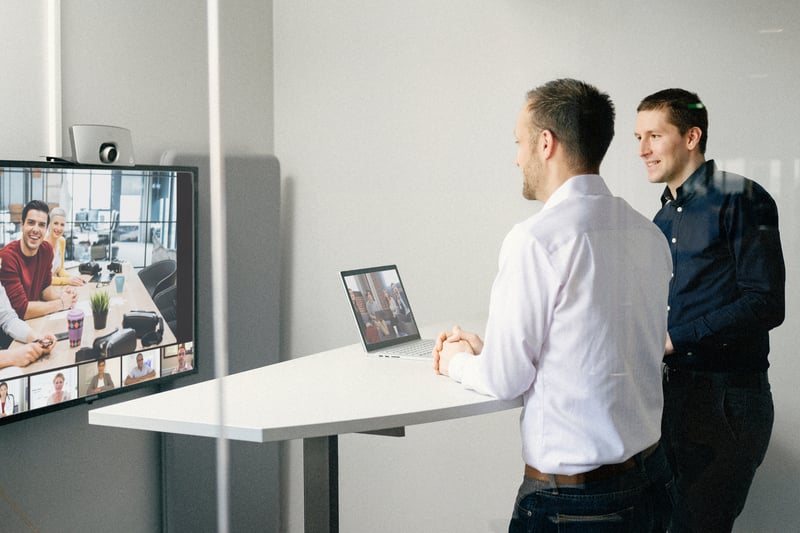 Topics:
Financial services
Enterprise
Healthcare
Judicial
Government
Retail
Digital transformation