I hope you are continuing to stay safe and healthy
The end of the year is always a time for reflection. We've had a busy year optimizing and building the capability of Pexip video for our service and self-hosted customers. With our IPO in May this year, we've also been scaling our business with increased sales and technical and partner resources to support our customers and partners.
We've recently launched several new product features and updates, including branded VMRs, Pexip Private Cloud, BYOC, and Microsoft Teams Live Events interoperability.

Here's a review of some of the year's highlights for Pexip. We've also put together a holiday calendar showcasing the team's newest members, which we hope you enjoy.
Wishing you a happy, safe break and a wonderful 2021!
Åsmund Fodstad, President APAC Global Sales

Pexip launches Pexip Private Cloud - increased security for video conferencing with ease of deployment & scale
Pexip has announced the launch of the Pexip Private Cloud, a new deployment option for its video conferencing platform. The Pexip Private Cloud gives customers the ease and scalability of a shared cloud with the control, security, and privacy of a self-hosted solution, mission-critical to industries with strict regulatory compliance, including finance, healthcare, and government services. This is a unique offering in the market and is not available on any other cloud-based video conferencing solution. Read the announcement.
Pexip launches BYOC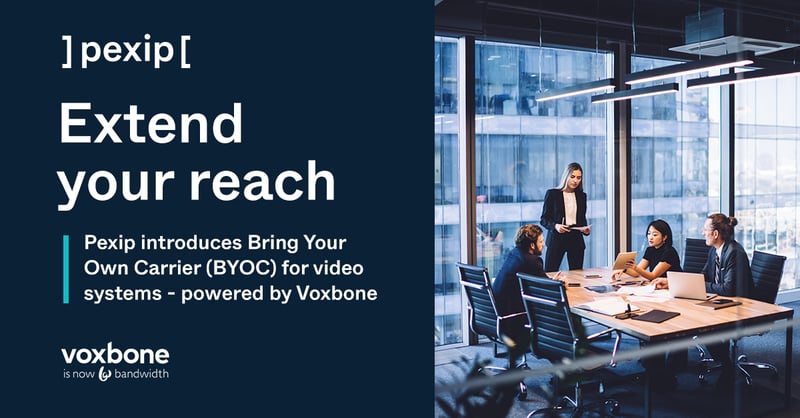 Pexip has launched BYOC (Bring your carrier) to the service and any video endpoint registered on our service.
Why is this important?
Customers can use their preferred carrier to regain full control of billing, reduce PSTN charges, and take advantage of already-negotiated prices


They can increase the value and reach of the video meeting room – they can connect to anyone with Pexip Service


Customers can keep and use the numbers they've already received from the carrier; there's no need for porting


They can remove clutter from the physical meeting room. There is no need for that "spider phone" in the middle of the table. Only one device is needed for calling out.
More information:
If you are a Pexip customer or want to become one, and want more information on this new feature, visit our support site.
If you are a Pexip partner and want more information on ordering and configuration, please read this partner resource.
To learn more about the BYOC solution from our partner Voxbone, please look at this guide.

Customized branded meetings for Pexip Service
Pexip continues introducing new functionality for customers and partners, launching custom branded meetings on the Pexip service. Our customers can now customize the meeting screens with their choice of background image and company logo.
Our Microsoft Teams and Google Meet screens can also include customized backgrounds.


Pexip CVI for Microsoft Teams Live Events
CVI for Microsoft Teams live events is now available as a "tech preview" from Pexip (Pexip Infinity v24 and later and is automatically included with your team's CVI license) with controlled availability from Microsoft. To learn more, please click here.
Interested in seeing a tech preview?
Self-hosted Pexip Infinity customers: please complete this form (note that self-hosted customers also use this form to verify their CVI configuration)


Customers on the Pexip Service: use this form


Teams live events is a Microsoft tenant-wide setting
Other key Pexip technology highlighted in 2020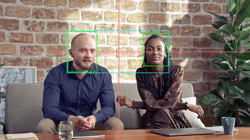 Pexip launched Adaptive Composition, optimizing the use of the screen and participants' presence in video conference calls with real-time face detection and auto-framing.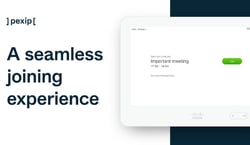 Pexip also introduced One-Touch Join, which allows participants to join any meeting with a push of a button, whether hosted in a Pexip VMR, Microsoft Teams meeting, Google Meet, or in a professional room-based environment with Cisco or Poly.
Over 2020, we've continued to evolve the Pexip self-hosted platform – Infinity – giving users greater control over their VMR settings, optimizing video interop with Poly and Cisco, avatars for audio participants so you can see who has joined, as well as an improved waiting experience for Microsoft Teams with updated splash screens. Head to our 'What's new?' page for the latest features.
For a comprehensive view of all year's product announcements, visit our Pexip blog's product section.
People at Pexip
Since Pexip's IPO in May 2020, the APAC team has tripled, bringing more technical, sales, and partner resources into the region to support customers and partners. Want to see who has joined the team? Have a look at our holiday calendar.


Awards & Accolades
In February 2020, Pexip won the Frost & Sullivan 2020 Global Entrepreneurial Company of the Year. In September, Pexip was named a 'Visionary' once more in the 2020 Gartner Magic Quadrant.
Industry Partnerships
In Australia, Pexip announced partnering with Telstra to deliver seamless video experiences to large enterprise customers with complex collaboration environments.
During 2020, Pexip partnered with industry analysts such as Omdia with an event focused on creating long-term success for your video strategy.
We also collaborated with Frost & Sullivan to discuss '4 key considerations for video conferencing'.
Customer Feedback and case studies
We are always delighted when customers want to discuss their success with us. This year, we've published customer testimonials from PWC, NSW Health, Queensland Health, and Telehealth Tasmania. To see who we work with, visit our case studies page.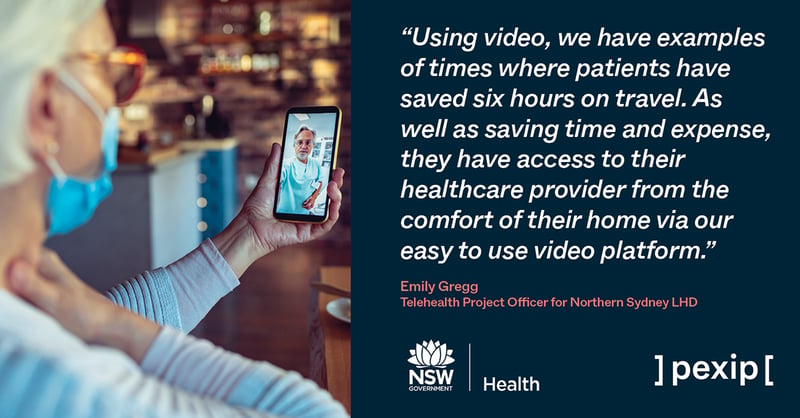 APAC content, video, thought leadership…
In 2020, we launched our "Leading in a changed world" series, a series of interviews with futurists, explorers, and subject matter experts on adapting to new remote and hybrid models of working and living.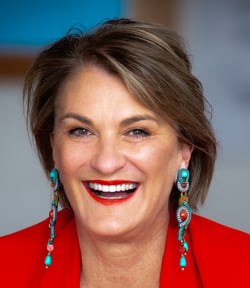 Watch our interviews with Jesse Martin, the youngest person to sail solo around the globe in 328 days, Dr. Jana Matthews from the Australian Centre for Business Growth, and Dr. Louise Mahler, Body Language Expert, and Author.
Looking for tips on how to set up your home office? Watch our Hoffice Series on how to get your audio, webcam, lighting, environment, and backdrop just right. There's even a video on how to increase your concentration and be present. Visit the Pexip Work From Home Hub for these videos and more.
Want more news and updates?

Follow Gustav Hultgren, Channel Director APAC on LinkedIn - linkedin.com/in/guhultgren and Tina Bandilovski Channel Sales Director ANZ - https://www.linkedin.com/in/tinabandilovski/
Or subscribe to these...
Pexip Product updates: These focus on product releases or features. Go to www.pexip.com and sign up in the footer.
Technical Service updates: The Technical Service subscription is for anyone wanting technical updates on the service, including information on beta releases, notifications on product releases, updates on tech support changes, and help center additions.
Technical updates & beta alerts for Infinity: If you sign up for this subscription, you'll be notified of advanced beta releases ready for testing. In addition to beta releases, Pexip may send occasional product release updates.