"The beauty of the Pexip Private Cloud offering is that doesn't force organizations to choose between operational flexibility and data security — it combines the best of both worlds."
- Daniel Newman, Futurum Research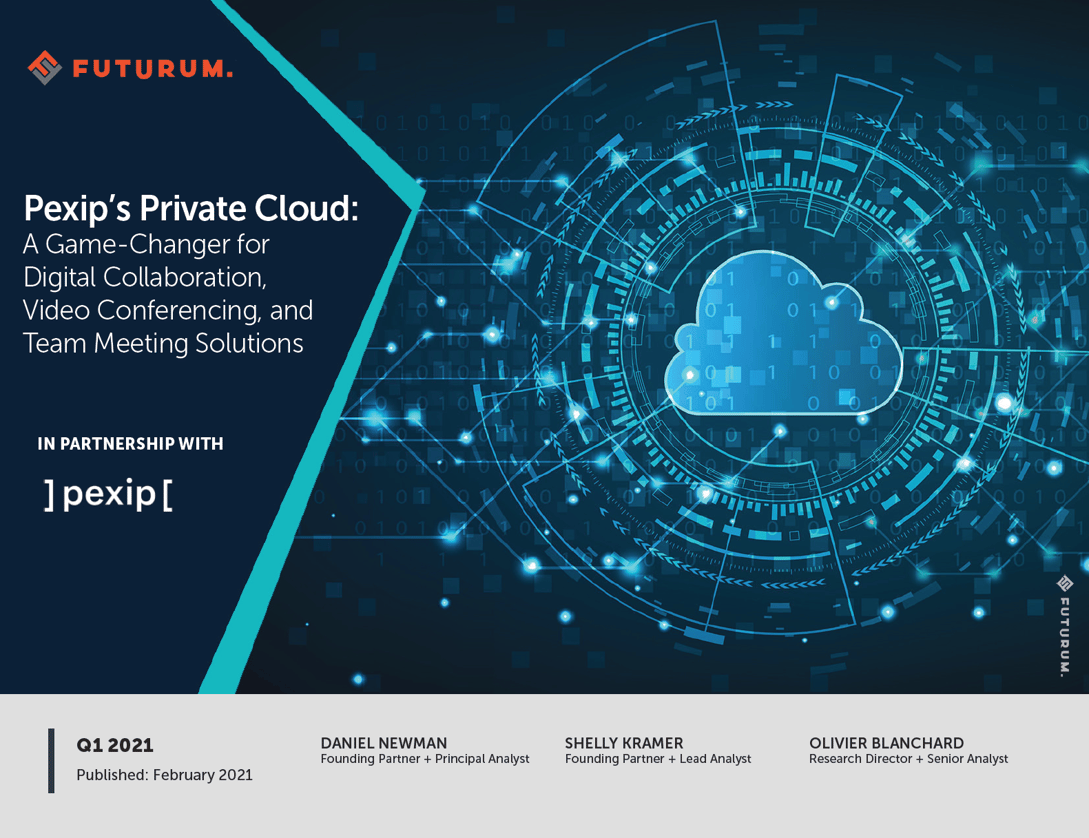 This white paper covers:

The acceleration of digital collaboration, video conferencing, and team meeting solutions adoption
Pexip and the Unified Theory of Secure and Frictionless Video Conferencing
Pexip's New Addition: The Pexip Private Cloud

A wide range of implementation options.

Applying the value of secure communications and data privacy to business considerations.
Are you ready to learn more? Register now for full access to the white paper.