IDC Infobrief: Embracing the New Video Economy
Transform your organizations through video innovation, closing the distance between physical and digital interactions.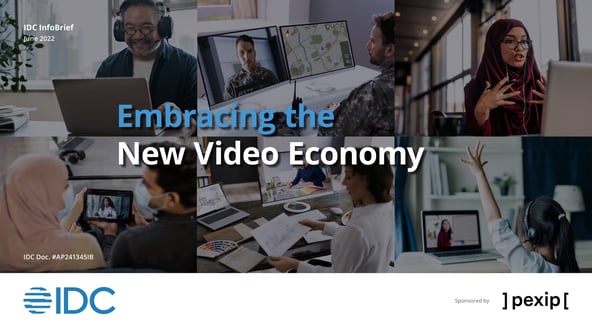 Video is no longer just for meetings. IDC's IoT Access and Traffic Model 2H2021 projects that across Asia Pacific and Japan, customer engagement uses cases will increase to 24 million connections by 2025. Organizations are transforming to offer their physical experiences online for better customer and partner engagement.
The IDC Infobrief Embracing the New Video Economy guide gives a post-pandemic breakdown of how organizations are accelerating their use of video beyond the enterprise.
Key collaborative applications and new services
Top business cases and workflows
Essential guide to integrating video into rich-experience solutions
Download your complimentary copy today.