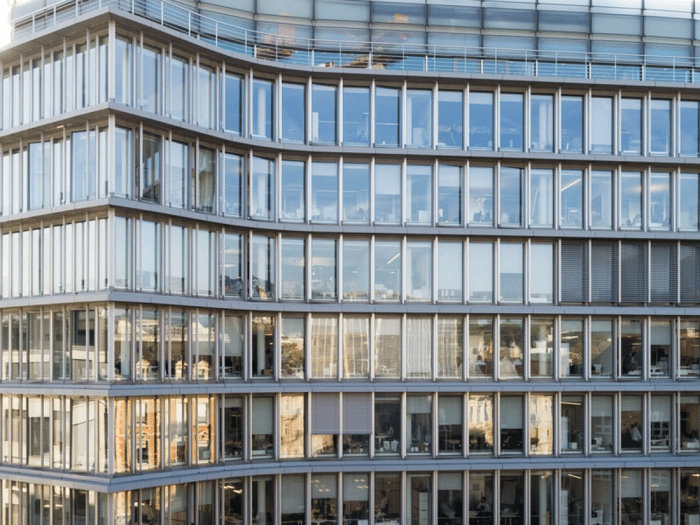 Customer story
Financial services
Meet & collaborate securely
How Vontobel enabled simplified and secure customer communication with Pexip

About Vontobel
As a globally operating financial expert with Swiss roots, Vontobel specializes in wealth management, active asset management, and investment solutions.
All employees are empowered to take ownership of their work and bring opportunities to life because Vontobel is convinced that successful investing starts with assuming personal responsibility. Financial experts rely on the latest technologies and innovations. Vontobel relentlessly questions their achievements, striving to exceed the goals and expectations of their clients.
Vontobel operates internationally and within Switzerland at 27 locations.
Challenges
Main goal:

a convenient, future-proof solution with high usability





The need for existing video collaboration tools such as Microsoft Teams (and before that Skype for Business) and video conferencing endpoints in meeting rooms to be connected and integrated into a unified workflow. The goal: a convenient, future-proof solution with high usability





The crucial need for virtual customer consultations to be simple and secure, regardless of whether a web browser, Microsoft Teams, cell phone, or other device is being used





The new solution must comply with Vontobel's strict security requirements and guarantee complete control and protection of customer data.
Pexip solutions
At Vontobel, secure video communication is part of internal meetings and is vital in digital customer contact. As an integrated platform solution, Pexip links existing platforms and video endpoints, enabling simplified and secure communication via video and a consistent user experience. The data are hosted by Vontobel on premises.
Pexip services in use
Installation of Pexip Infinity as an integrated platform solution and a gateway





Vontobel chose Pexip's self-hosted Infinity solution.
Results
Pexip has made hybrid virtual meetings possible between participants inside and outside a conference room





Better customer experience in customer service via video





Individual meeting room links and the "Join" button make it very simple for customers and employees to participate in virtual meetings





The platform is hosted at Vontobel, meaning sensitive customer data is subject to the company's security regulations and always safeguarded
Challenges
Vontobel is committed to helping its customers advance as best as possible and creating new opportunities using top solutions. It applies to their portfolio of services, which reaches much further than the standard range of services offered by a bank, including asset management as well as investment solutions. However, this commitment also stretches to employees across the company – including those in IT Service Management.
In addition to handling the entire end-user service, this department, led by Micha Begert, is also responsible for digital events, which are increasingly important for communication and collaboration. Vontobel installed modern video conferencing solutions a few years ago to stay current with industry standards.
Since then, the Microsoft collaboration tools and the existing video endpoints in meeting rooms have allowed virtual video conferencing to be used for internal communication. However, these solutions have rarely been used for virtual customer meetings due to the various steps required by each application to enter such a room.
For the IT Service Management team, it was clear that this area needed improvement. "We aimed to offer our employees and customers a simple and convenient solution that we could also operate and control internally," says Micha Begert, Head of IT Service Management at Vontobel. They wanted to keep using the existing video endpoints and platforms, as they were up-to-date, and the team was satisfied with the features they offered. "We were therefore looking for a way to combine our existing standalone solutions on one video platform," Begert explains.
It meant that high usability and compatibility with existing solutions were decisive factors. Another was data security, which the Swiss investment bank places such importance on. Security standards in the financial sector, in general, are already very high, and requirements concerning the use and storage of data are even stricter in Switzerland.
Storing and processing Swiss customer data abroad is only possible with great effort, so many choose to use their own systems. After all, the solution must be secure, future-proof, and allow for flexible deployment.
Why Pexip?
So, under the working title "Comms made easy," work on the project began. Through their research and further recommendations, the IT team at Vontobel came across the Norwegian provider Pexip. This solution met all requirements with its interoperability, high-security standards, and flexible hosting options.
While plans for a new, integrated platform solution began to take shape at Vontobel, half a world away in Wuhan, the Covid pandemic emerged. When the first wave of the pandemic also reached Switzerland in March 2020, everything had to happen very quickly.
"The pressure to find a solution for remote working gave our project even more momentum," says Micha Begert. The proof of concept for the Pexip solution started that same spring, and shortly after that, the integration tests were completed successfully: the new solution lived up to its promise.
The IT Service Management team at Vontobel is delighted with the support offered by the provider and the local Pexip partner Actvisual, who accompanied them along the way. The team was there from the start to help with the integration; the solutions architects provided support when difficult questions arose, even helping with those concerning design, and were there until the final check – and beyond.
"The Pexip advisors checked in with us even after implementation and helped us solve questions about licensing and operation. We hadn't often experienced this on previous projects," says Marco Fabio, IT Service Manager.
"Video, in particular, creates a great opportunity to add a personal touch to virtual customer service and, through this, to provide optimal quality of consultation digitally and to establish long-term customer relationships."
Results
Pexip has replaced the previous video conferencing bridges in conference rooms and is the company's gateway between video communication systems. It allows hybrid collaboration with colleagues at other locations or when working from home. External participants can join a meeting via a web browser, mobile app, or Skype for Business, which was in use at Vontobel during the introduction of Pexip. After migrating to Microsoft Teams, Pexip was then easily connected to Teams.
"Pexip's web solution is a powerful point for us and is something that we will also use increasingly in the future," says Micha Begert.
This aspect is also essential for virtual customer consultations. Here, Pexip now allows for a user-friendly process. The customer receives an email personal meeting room link from their account manager. They can then use the link to enter the meeting via a web browser – with no prior installations necessary.
"Integration via Pexip is perfect for us. From the outside, it gives the impression of being a homogeneous system. Pexip translates one technology into the other in the background, which results in a seamless user experience for clients and employees," Micha Begert explains. Accordingly, the feedback provided by the account managers is also positive.
To adhere to the security requirements of the Swiss investment bank, the fact that Pexip can be hosted on-premise is a crucial benefit, as this means that the company's security mechanisms apply. The individual video nodes can be distributed dynamically. They can be split up according to internet usage and internal department. The discussions themselves are also secure.
Although virtual meetings will never fully replace in-person customer consultations, they have maintained their role as a critical communication component even after the pandemic. They are a means of contact that customers are increasingly coming to expect. At Vontobel, video communication allows the company to bring its services directly to its customers' homes with just a few clicks. Still, it also makes internal collaboration within the modern workplace more pleasant and convenient.
Micha Begert is confident that there will be fewer business trips in the future as well, especially as the possibilities offered by technology are continually improving. "Video, in particular, creates a great opportunity to add a personal touch to virtual customer service and, through this, to provide optimal quality of consultation digitally and establish long-term customer relationships," concludes Micha Begert.
Learn more about Pexip's secure, user-friendly video solutions for the financial sector.