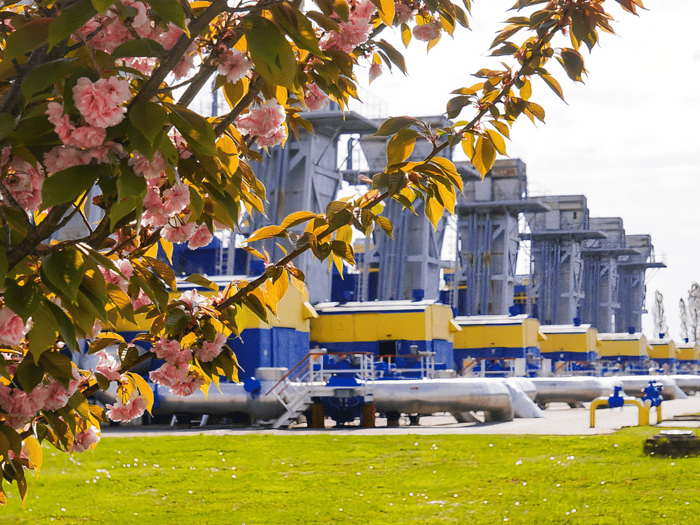 Customer story
Enterprise
Meet & collaborate securely
Gas Transmission System Operator of Ukraine
Ukraine's Gas Transmission Operator (TSO) made their communications more efficient and secure using Pexip video solutions.
About TSO of Ukraine
The Gas Transmission System Operator (TSO) of Ukraine provides natural gas transportation to consumers in Ukraine and countries of the European Union. The organization's mission is to ensure the development of a competitive, transparent, and non-discriminatory gas market and to secure reliable gas flows for Ukrainian and European consumers in the most sustainable way.
There are 65 active production sites in all regions of Ukraine, with more than 33,000 km of pipeline length, 57 compressor stations, 33 gas metering stations, and 1,389 gas distribution stations, making it an organization with a widely distributed workforce.
Challenges
The need to host software on-premise





The need for a solution that could be interoperable with top-market devices and platforms





The need for secure yet flexible internal video meetings
Pexip solutions
Pexip Infinity self-hosted on-premise solution, with interoperability with Microsoft Teams
Results
Increase in efficiency of internal and external communications





Integration with existing infrastructure, systems, and workflows





A highly secure video meeting solution
Challenges
The Gas Transmission System Operator of Ukraine (TSO of Ukraine) is a relatively new organization established in 2019 to fulfill international obligations to the Energy Community to ensure the independence of Ukraine's gas transmission system operator.
In early 2020, as the organization continued to grow, it sought to increase the efficiency of its production and business processes, including communications. Therefore, they were looking to increase the efficiency of their meetings by using integrated video conferencing.
The organization required a software model for video meetings that could be hosted on-premise to provide secure internal meetings while being easily interoperable with their existing Cisco video infrastructure.
"High-quality video communication is critical to ensure the work of GTS of Ukraine," says Yurii Ziabchenko, Chief Engineer. "And with the pandemic's beginning, this issue has only worsened - the need for quality video communication has increased many times. We needed to find a scalable solution that could be used on any device and was not affected by location."
Why Pexip?
The head of IT and the IT lead responsible for operations started evaluating different alternatives for a video conferencing solution that could meet their needs. The team discovered Pexip through its placement on the Gartner Magic Quadrant. It reached out through Linkedin to begin communications with a Pexip representative.
Mid-June 2020, TSO distributed the first testing licenses and completed the technical and security requirements process. Key to choosing Pexip was its scalability, security, interoperability, and the fact that it is the selected video provider for many large enterprises and public organizations worldwide, including government entities in the EU and the United States which also require compliance with strict security regulations.
"After introducing Pexip, we gained confidence that the video network we created is always available to our employees and easy to use. At the same time, we can expand this network at any time to meet all our future needs."
Results
Thanks to the Pexip platform, the GTS of Ukraine specialists have significantly increased the efficiency of their internal interactions and collaboration. The company integrated its entire fleet of various video equipment into a single, flexible solution that covers its many locations throughout Ukraine.
TSO can now place video calls on in-office equipment and remote devices and use the company's corporate communication channels, all while meeting modern security requirements and ensuring that meeting data remains private.
Across the organization, video is used for meetings with top management, ad-hoc internal conversations, and meetings with external parties. Some of the benefits the company's users most enjoy include the ability to control the quality of the call, the high quality of the audio and video, and the ability to integrate the software with existing Cisco infrastructure, saving money and resources.
While still in the early stages of usage, the new video solution has already demonstrated its effectiveness and demand. Now, the company's specialists in different parts of the country are better equipped to manage and organize solutions to production problems that arise quickly.
Pexip's seamless, easy-join meeting experience makes it easier for employees to work together more efficiently, regardless of location.