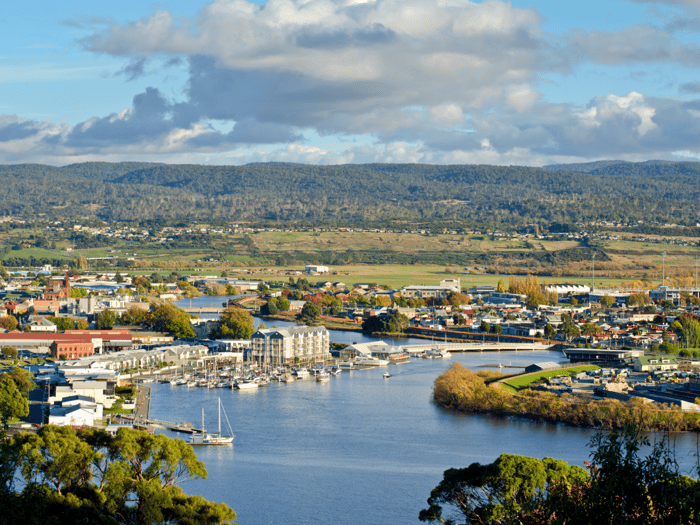 Customer story
Healthcare
Video technology platform
How Telehealth Tasmania expanded virtual healthcare and communications
About Telehealth Tasmania
The Tasmanian Government Department of Health (DOH) promotes and protects the health and well-being of all 515,000 residents of Tasmania. The responsibilities of the DOH include hospitals, ambulances, public housing, and primary health.
Telehealth Tasmania provides frontline health workers — including doctors, nurses, and administrative staff — with all the necessary communication solutions for telehealth services.
Challenges
The need to increase the use of telehealth services due to Covid-19





The need for video conferencing solutions that could work with existing infrastructure to be scalable and cost-effective





The need for secure telehealth services that protect patient privacy
Pexip solutions
Development of a customized telehealth solution that uses Pexip's self-hosted, on-premise video solution to connect patients and providers and streamline communications for healthcare personnel using video meeting rooms (VMRs)


Implementation of Microsoft Teams CVI to connect to video conferencing infrastructure
Results
Interoperability between Microsoft Teams and the healthcare network's existing video infrastructure, making it easier to join video appointments and consultations





Allows the telehealth network to hold hundreds of concurrent video meetings at a time and a more seamless way to communicate across healthcare teams





Highest levels of security and data privacy



Challenges
The Telehealth Tasmania staff includes doctors and nurses and supports hospital administrative and corporate services. This virtual healthcare network provides frontline health services staff with the necessary solutions and tools for reliable communication.
In March and April 2020, at the first rise of the Covid-19 pandemic, Telehealth Tasmania — part of the Tasmania Department of Health (DOH) — needed to increase their use of video conferencing to support a range of communications, including more significant numbers of clinical assessments between doctors and patients, and communications between ambulances and hospitals.
When assessing new solutions for their video communication needs, one thing that was paramount for Telehealth Tasmania was increasing capacity without needing to replace their existing video infrastructure. Whatever video solution they chose, it had to work with their legacy systems to make this solution both scalable and cost-effective.
Faced with several complex challenges, Pexip technology partner CommuniCloud worked with Kim Ford, Clinical Program Manager at Telehealth Tasmania, at her team to quickly scale up their video communication services, ensuring that high-quality, effective video was available and delivered when needed.
Why Pexip?
Before implementing Pexip solutions, Telehealth Tasmania used in-house products for basics such as bridging and recording. By engaging CommuniCloud and introducing Pexip video conferencing to their workflows, the goal was to extend the lifespan, features, and capacity of Telehealth Tasmania's existing communication tools.
Pexip was chosen for its best-in-class video interoperability, which could bridge different technologies and devices and features like browser-based video. The Telehealth team says increasing capacity and "the ability to co-locate with our existing infrastructure" was paramount.
Instead of having to oversee an entire overhaul, Pexip's video interoperability offering meant that they could integrate their Teams video meetings with legacy systems, making this solution far more scalable and cost-effective than other options.
Data privacy is crucial for video communications, and both CommuniCloud and Pexip are committed to keeping the customer's data secure. Choosing Pexip's self-hosted solution means that Telehealth Tasmania remains in control of its call data, an essential step for ensuring data privacy and security of its highly sensitive communications.
Pexip offers security-first, enterprise-grade video conferencing solutions using industry-standard encryption and security protocols to maintain privacy and security.
"CommuniCloud and Pexip provide bridging capacity to extend our existing video conferencing infrastructure and additional services unavailable in our previous video conferencing infrastructure, such as recording and a web client."
Results
Since implementing a new communications solution with CommuniCloud and Pexip, Telehealth Tasmania has seen impressive benefits in helping them through the COVID-19 pandemic and as a vital part of their modern healthcare offering.
This telehealth service can hold up to 250 concurrent calls between patients and consultants at any time.

They can also schedule and queue up to 5,000 future consultations at anytime.
Working with CommuniCloud, the department is rolling out the Pexip technology into its internal network of around 5,000 employees, making video communications more streamlined across the organization. This new approach to video has been embraced by medical staff. It is now forming a critical role in many parts of Telehealth Tasmania.
Learn more about Pexip's secure and flexible solutions for healthcare.