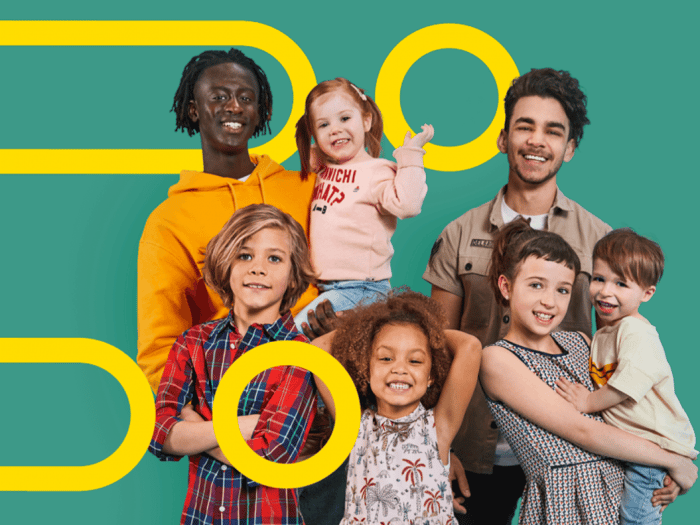 Customer story
Government
Customer engagement
Parentia speeds up their digitization in a rapidly changing market
10
days from the first contact to going live with Pexip Engage
118
appointments made with Pexip Engage in the first 10 days
82
customers helped over the phone within 10 days of the launch
When government reform pushed this Belgian child-benefit fund into an open market, Parentia found itself in a competitive, customer-centric market instead of an industry paying child benefits.

To further improve customer service, Parentia decided to invest in digital. They updated their website and created a portal where customers could manage their files. But when COVID-19 forced offices to close and employees to work from home, Parentia quickly realized they needed to restructure even their essential client services.
While disruptive, COVID-19 gave Parentia a much-needed reason to accelerate its digitization.

"Before Pexip Engage, people called or visited our offices, but we didn't make appointments. Sometimes five people would wait in line; at other times, our employees had nobody to assist," De Bock said.

COVID-19 changed all of that.

"Our physical offices were closed, and employees had to work from home. They remained contactable by phone for customers but couldn't reach us in person anymore." It was a problem since only some had access to digital. However, instead of losing heart, Parentia used the time to implement a digital scheduling system for May 18th, when their offices could partially reopen.
Pexip Engage transforms Parentia's customer-facing operations, giving them a competitive edge


Ten days before the reopening, Parentia signed on with Pexip Engage. When offices reopened, customers could book appointments on the website or call Parentia to make one. "There are still people who don't have access to digital channels, and the lockdown meant those people couldn't access our services. Pexip Engage created greater accessibility for these customers: they can now book an appointment over the phone."

Pexip Engage also set up a callback system so Parentia could pre-screen customers to see if an in-person appointment was necessary. "Some problems we can solve by phone, meaning people don't need to travel. It's helped us manage the flow of people into our offices, heightening safety for everyone."
Employees and customers alike are excited about Parentia's future with Pexip Engage


Parentia plans to expand its digital offering with a video-chat service and a chatbot to help employees advise customers in new ways. The goal is to position Parentia as the digital leader among child-benefit funds without losing face-to-face services.

Change can be difficult, but if the past relationship between Pexip Engage and Parentia is any indication, Parentia's staff will have no trouble adapting to future digitization. "Questions were addressed promptly by Pexip Engage's excellent team, meaning we prevented frustrations from bubbling up. It was a big change, but we all felt supported throughout the process," De Bock said.

"Our employees started seeing the practical side of the system very quickly. They realized they could help our customers over the phone rather than just face-to-face. The system has received an extremely positive response. It has helped us recover from the lockdown to provide our services safely, responsibly, and personally."

Pexip Engage has helped us manage the flow of people entering our offices, heightening safety for everyone.