Using video conferencing to enable remote court proceedings had already been gathering momentum in recent years.
In this article we describe how, faced with the public health crisis of Covid-19, this practice has been greatly accelerated in a short period of time.
---
Without being able to safely meet in person, the pandemic caused a rapid and widespread adoption of courtroom video conferencing to facilitate remote court hearings, which was urgently needed to keep legal processes moving.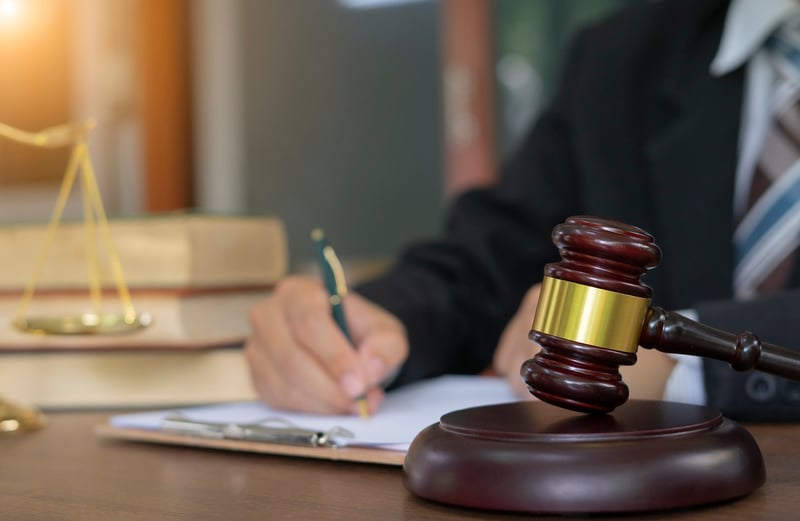 This has challenged traditional assumptions and routines around justice and legal proceedings, but also has directed this field toward a bright future of opportunities for improvements in safety, security, accessibility, and equality within the justice system. As we enter the post-pandemic period, what are the challenges for courts as they plan for the future of remote courts and video conferencing in court? What lessons have been learned? And how can the benefits be maximized in the longer term through optimized video conferencing solutions?
---
Free eBook: The Ultimate Guide to Hybrid & Virtual Court Hearings
Learn how courts and correctional institutions are using video to reduce backlogs, keep employees safe, and save money.
---
Attitudes towards using video conferencing in court have changed
During the height of the pandemic, the immediate focus for courts was adapting hearings to take place remotely so they could safely continue while meeting local health restrictions such as social distancing and the need for remote work. The shift to virtual court hearings has been a global one, with local and national courts across the world using video conferencing. This has created a unique testing ground and has revealed some surprising results.
A rigorous review of remote courts and the impact of Covid-19 by the Civil Justice Council in England and Wales found that 71.5% of lawyers described their experience of remote hearings as positive or very positive. In addition, a recent report by Baker McKenzie and KPMG that looked at the future of virtual hearings and mediations, showed that 55% were in favor of hybrid hearings. "Hybrid hearings" enable some participants to be present in court while others participate by video conferencing. While this idea is not entirely new and was relatively common in English courts before the pandemic, the practice has become much more widely accepted as the past year has truly made this solution a "new normal" that has proven to provide many benefits.
What are the benefits of using video conferencing in court proceedings and within virtual and hybrid court hearings?
Widen access. Making attendance easier increases access to justice for those with disabilities and limited financial resources, while reducing no-shows of defendants.


More cost-effective. Cost savings can be made by speeding up hearings, reducing waiting times, and removing the need for security and other staff.


Increased security. Not having to transport witnesses or accused to the courthouse.

Increased convenience. The ability to join proceedings from anywhere saves travel time, reduces disruptions such as traffic and parking, and cuts CO2 emissions.


Witness credibility. The constant camera view of witnesses focuses attention on expressions, mannerisms, and gestures to support reliability.


Arraignments and parole hearings. The use of video offers a wide range of benefits such as reducing crowding in jails and saving costs.


Better advocacy. Live chat functions can enable more sophisticated interaction between counsel, solicitors, and clients during a hearing.


Documentation. Digital recording of audio, video and transcripts from hearings is simplified and more easily shared.


Customization

. API integrations can allow solutions to meet an organization's unique needs. Mentioned in the report by the Civil Justice Council in England and Wales, a lack of bespoke platforms for video hearings is creating difficulties for court users. By choosing a video conferencing platform like Pexip, which has customization features and flexible deployments, courts can create a true to life virtual court that's secure, trustworthy, and well-integrated into their existing systems, technology, and workflows.
Pexip in practice: enabling and optimizing remote court hearings around the world
The Irish Courts Service has embraced this hybrid approach using Pexip video conferencing solutions, enabling 5,000 virtual court hearings to take place over the past year. The continued roll out of this virtual court platform, along with an upgrade to Pexip Infinity, will allow cases to be heard involving more witnesses and affidavits. Commenting on the upgrade, President of the Irish High Court, Justice Mary Irvine said "The Courts Service now has available an additional tool for remote hearings, Pexip Infinity, which addresses many of the concerns raised by parties when contemplating witness actions taking place remotely."
The Irish Courts Service CEO Angela Denning also said that "based on initial feedback, our experience to date and that of the judiciary, I would envisage a future of 'hybrid courts'. A mix of physical and digital courts that would be suitable, to meet the varying needs of our diverse range of users. Covid restrictions, although not welcomed, served to facilitate the disruption courts needed to embrace change."
A key challenge for court systems is user-friendliness and interoperability across devices and platforms. The interoperability of Pexip means that users can join meetings from any video conferencing hardware system or remote device, using platforms such as Cisco Webex, Microsoft Teams, Google Meet, and others.






For example, Pexip

helped the New Mexico Supreme Court

to cost-effectively adapt their court system to a hybrid solution by using legacy hardware devices, and at the same time greatly enhance the user experience. Commenting on the system, the CTO for New Mexico Supreme Court Dick Wilkinson said, "When I heard there was an opportunity for a bridge that would allow one, two, three or four products to talk to each other – I said 'yes, absolutely, let's go'. This was a no-brainer investment in an absolutely valuable platform."

The Paulding County Sheriff's Office in Georgia, USA began using Pexip for remote court hearings during the pandemic so that detainees who are scheduled to appear before a judge can connect easily to the system used by the magistrate court. Judges and others in the courtroom can see the video of each inmate on a large pull-down screen or on the laptop at the judge's bench. The system itself, along with the training materials for new users, are designed to make the system easily accessible to a wide spectrum of users and from a range of different devices.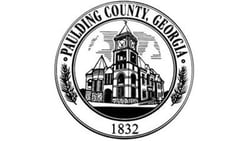 The solution has also helped Paulding County improve security by reducing its need to transfer detainees from the detention facility to court for their bond hearings, arraignments, and other types of proceedings. An even bigger benefit may be that the remote meetings have helped protect the health and safety of inmates, judges, and others throughout the COVID-19 pandemic. "The system really helped us out a lot," said Colonel Chad Hunton, Chief Deputy at the Paulding County Sheriff's Office. "With our protocols in place and with this system, we've had no COVID-19 outbreaks in our detention facility."
Joint Court of Justice of Aruba, Curaçao, Sint Maarten, and of Bonaire, Sint Eustatius and Saba relies on the Pexip Service, which leverages best-in-class industry encryption standards and complies with the UK's National Cyber Security Centre 14 Cloud Security Principles. Security and privacy were critical areas of concern for virtual hearings, and Pexip's security-first approach to virtual collaboration made it the go-to solution.

In addition to security, The Joint Court also needed a solution that was reliable and high-quality. "In some other solutions we tested, the audio and visual quality was not good. With Pexip, it was perfect," said Igor Campagnard, Junior System Administrator.
Since the court serves several islands in the Caribbean and is often reliant on travel, switching to remote and hybrid court during the pandemic has proved to be a great success. "Before, people would have to travel, even between islands, or from outside the islands to attend trials," said Campagnard. "Now we can just send a link and they can join from their desk."
"No going back" as courts look to the future
The role of courtroom video conferencing in justice systems has now firmly established itself and the idea of the virtual and hybrid court has taken root, forever shifting the landscape of justice and legal proceedings. In a recent UK government report, Lord Burnett of Maldon, the Lord Chief Justice (LCJ) of England and Wales has said there will be "no going back" to pre-pandemic days for the courts in their use of technology.
With exacting standards of security, interoperability and ease of use, Pexip is well positioned to play a part in the future of law. Learn more about our world-class solution for virtual and hybrid courts.
Topics:
Judicial
Digital transformation
Digital courtrooms
Virtual courts