You've worked hard online to make a connection with your potential consumer. You've used social media; you've reached out and engaged them. The ideal next step occurs: they want to make an appointment with you. Great! But now that you've come this far, what's the best way to convert your online relationship to an offline sale?
Challenges businesses face when setting customer appointments.


Streamlining customer experiences and empowering your employees is
an excellent place to start in the appointment-setting process. Micromanaging will only slow down the already complex sales process when setting appointments.

Many organizations find that setting appointments is a time-consuming process in and of itself. Some companies' employees lose up to 20 minutes daily just booking appointments. That's productivity time lost.

Appointments offer you, the business, an opportunity for some face time with your potential customer, either using a video meeting or setting up an in-person appointment. However, finding a meeting time can disrupt the business model if done inefficiently.

Your customer can become frustrated with too many back-and-forth messages, and you may lose them before getting to the meeting.
Efficiency is vital in streamlined scheduling
As with any business model, efficiency is the key to getting the best return on your investment. It applies to many parts of your business. Still, it is very relevant when it comes to the way you set appointments with customers. Here are some best practices:

Offer flexible time and date options for appointments. Offering as many available employees as possible to accommodate your customer's schedule can maximize appointment setting. Remember, your ultimate goal is to make a sale. You do that first by adapting to your customer's needs. They're interested in your product now, so don't make them wait two months to find out more.


Give your customers what they are looking for. You should qualify their needs and pair them with the appropriate expert accordingly. For instance, if you run an air conditioning business, ensure the customer can adequately describe the problem so your technician can prepare for the correct service. Doing this can eliminate the potential for mistakes, frustration, and unhappy customers.


Keep everyone informed. Send out timely reminders and make adding the appointment to your customer's calendars easy. Ensure all involved parties get a confirmation with all practical info added.


Consider using the software. A software solution like Pexip Engage can help bridge the gap between your business and your consumer when scheduling appointments.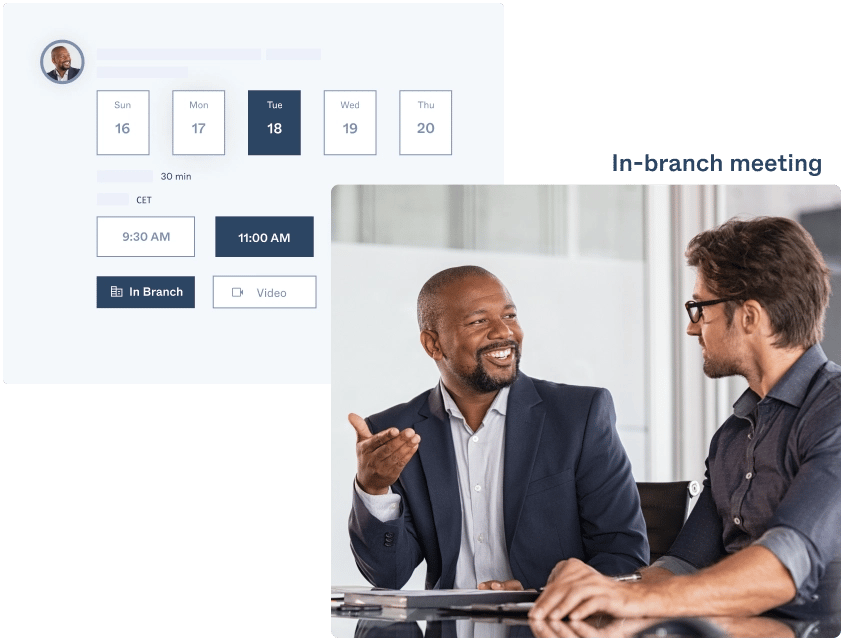 Make your software solution work for you


Regardless of your scheduling method, the right software can help streamline the process by following appointment-setting best practices.

Solutions like Pexip Engage can access many different calendars, which maximizes availabilities for both parties. There's less back and forth, saving time and money for everyone.

Offering a faster and more streamlined process will make your customer feel less impatient and frustrated, especially if they're used to being put on hold during these interactions. Time, effort, and stress are all reduced.

Schedule matching is also essential to setting appointments efficiently. Pexip Engage can help match your client and your business on the first try. It reduces the risk of cancellations later, meaning optimum ROI for your business.
Software solutions can also use auto-reminders and auto-saving features to automatically keep your client aware of their appointment with you, which minimizes no-shows.
Enable your employees to help your clients better.
At Pexip, we're all about the efficiency regarding scheduling and the meeting itself. Not only can Pexip Engage help streamline the scheduling process for your clients, but it can quickly and easily connect your employees and clients using easy-to-access video meetings.
This seamless process frees up everyone's time, meaning your employees are more available for other meetings and tasks, and your customer also feels like they saved time in their day. All of this equates to more sales and better ROI.
Optimize the rescheduling process.



What do you do if someone gets sick or has another conflict? Life happens, and sometimes you must reschedule an appointment with your customer.

A software program like Pexip Engage can help employees reschedule appointments in seconds. The faster the rescheduling process, the happier your client is.

It's also best if your employee offers plenty of options to accommodate their schedule. It means offering several dates, times, and methods for the meeting.
For example, the first appointment was intended to be in person. Using a video meeting instead might be more convenient on another day. Luckily, Pexip Engage offers a seamless experience for scheduling and accessing easy-to-use video engagement.
In conclusion
Running a business is a complicated process with many small parts that must run efficiently for maximum ROI. Setting appointments is not where you want to lose money, especially when there are many options for streamlining and simplifying the process.
Topics:
Financial services
Healthcare
Government
Retail
Personalize customer engagement
Customer engagement