Truly flexible meetings
Offer your customers the meeting flexibility they deserve, from phone and video calls to meetings at your office or showroom. And in some cases, even at a location of your customer's choice.
Multiple meeting channels for better customer engagement
In-branch meetings
Our in-branch channel allows customers to schedule meetings with the right advisor in your showroom, office, or customer center. Make your client-facing advisors more accessible and efficient with automated appointment scheduling.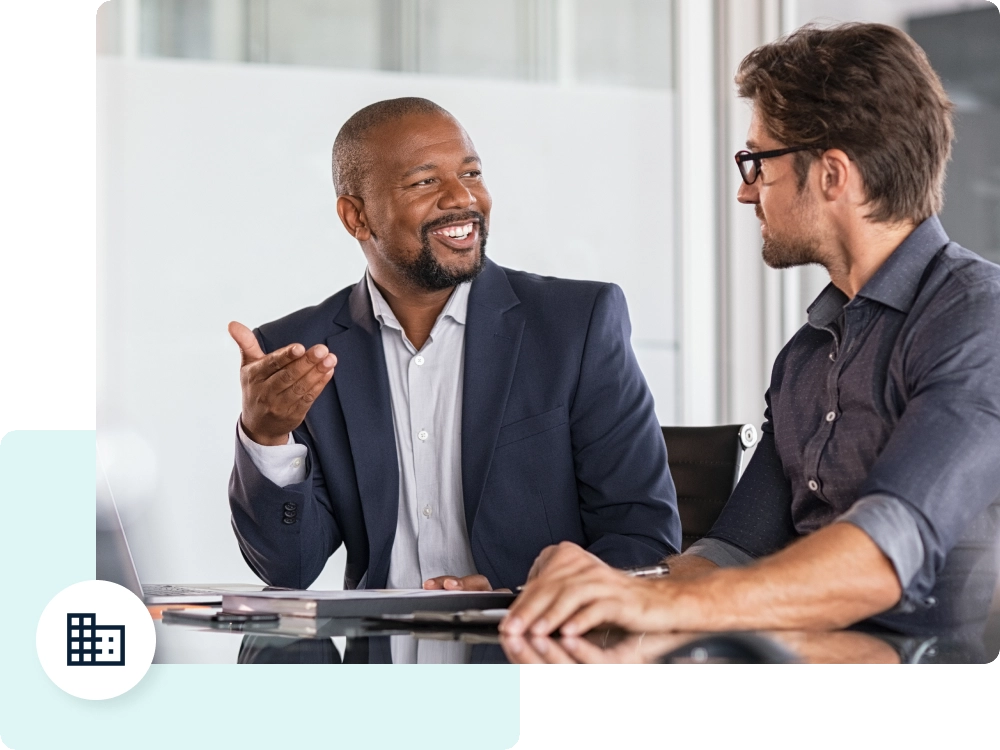 In-branch scheduling features
Branch-specific rules
Branch-specific rules enable each office or showroom to manage its availability to fit its opening hours and staff preferences.
Agent specialization
You can manage your advisor expertise to connect your customers with the best advisor for their needs.
Easy agent re-assign
In case of the absence or unavailability of the agent, the booked meeting can quickly be reassigned to another team member.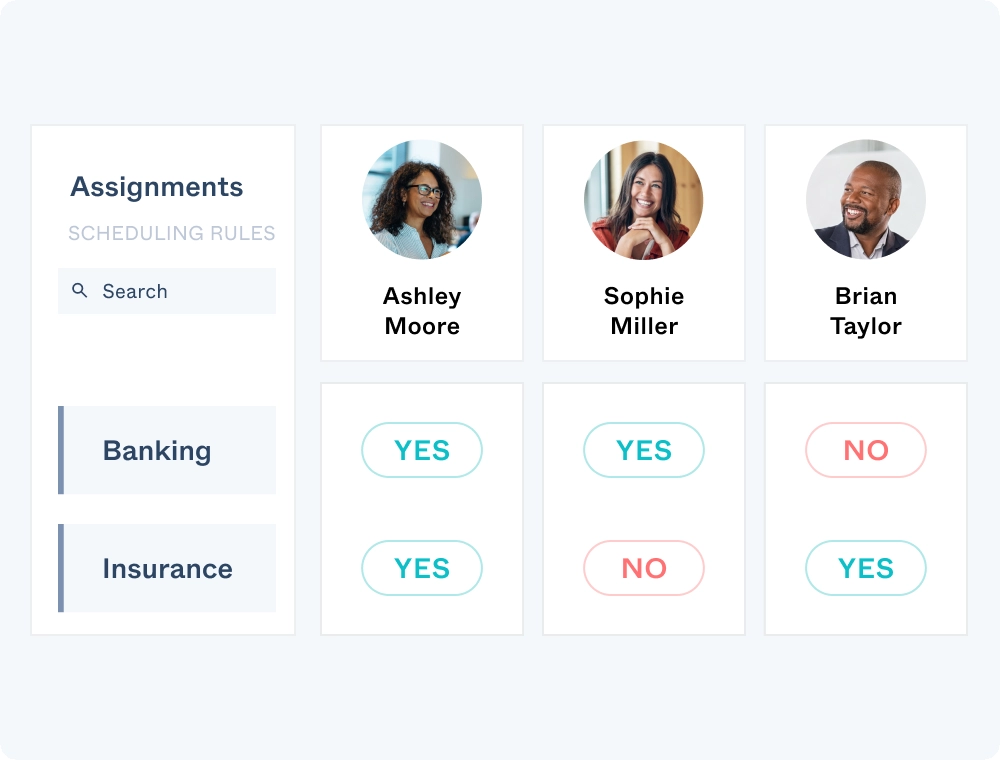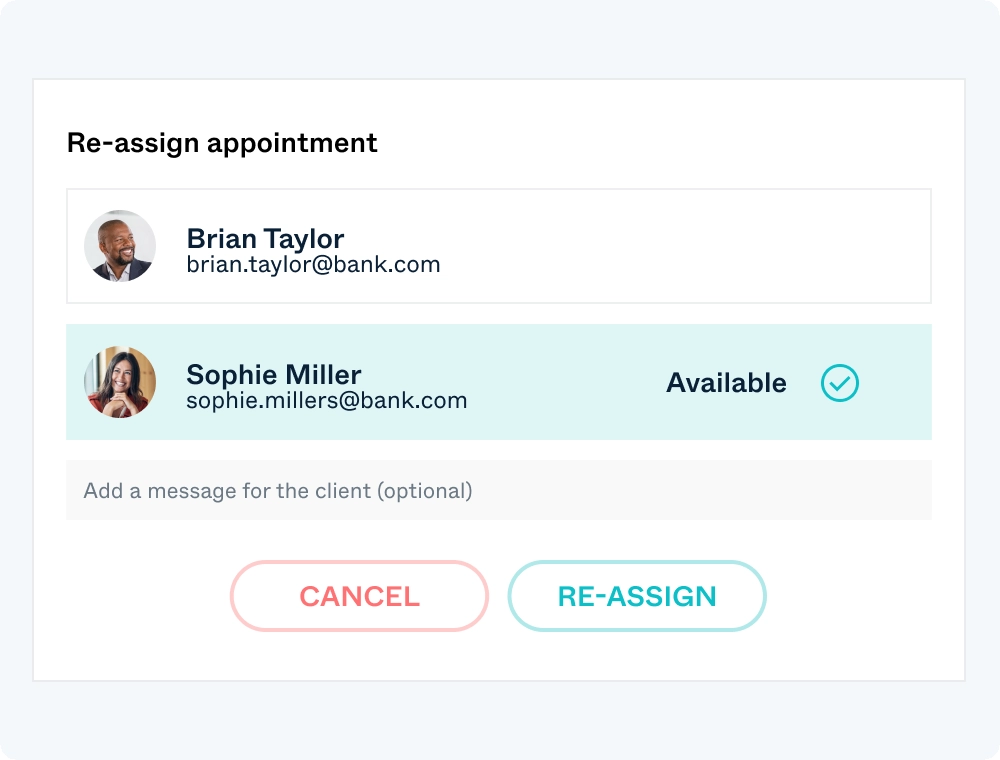 Video meetings
Our built-in video meetings offer a solution that meets the customer engagement requirements of service-driven companies. From fully branded virtual meeting rooms to enterprise-level security standards.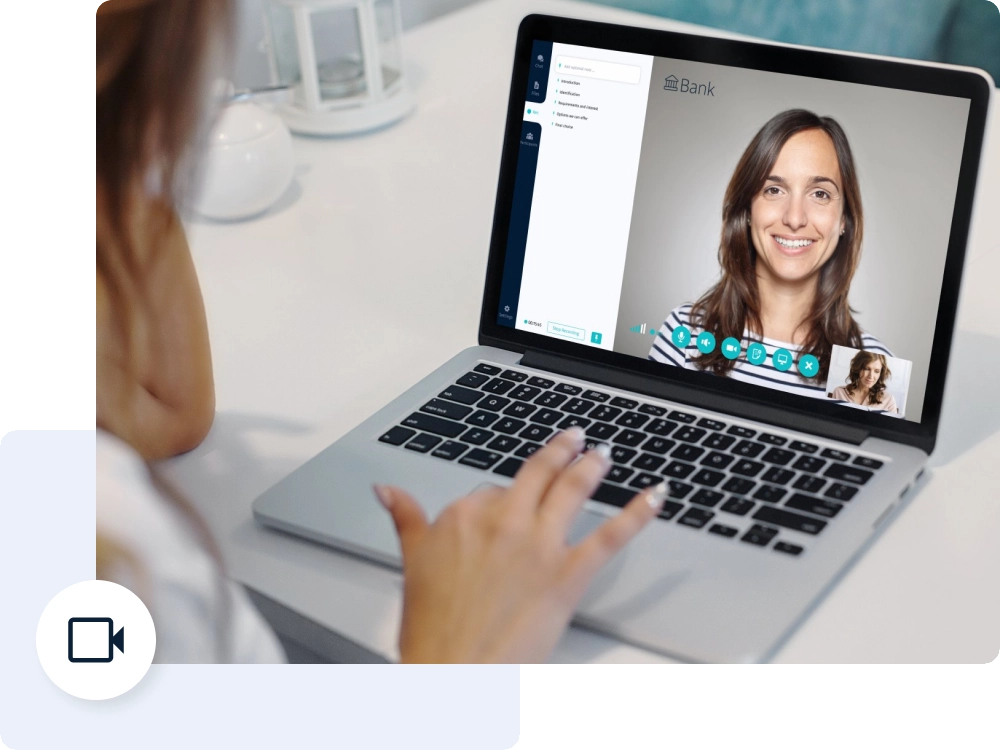 Video meeting features
Video that always works
Bring peace of mind to those lesser experienced with video calls by guiding them through the set-up of their devices through a personalized setup link that will help check camera and audio set-up.
Fully branded experience
Stay on brand by fully Integrating your brand guidelines into the full video experience, from the waiting room over the video experience to the closing of the conversation.
Record and share
Record your video conversations with the ability to annotate and slice video conversations into chapters for easier future reference to specific parts.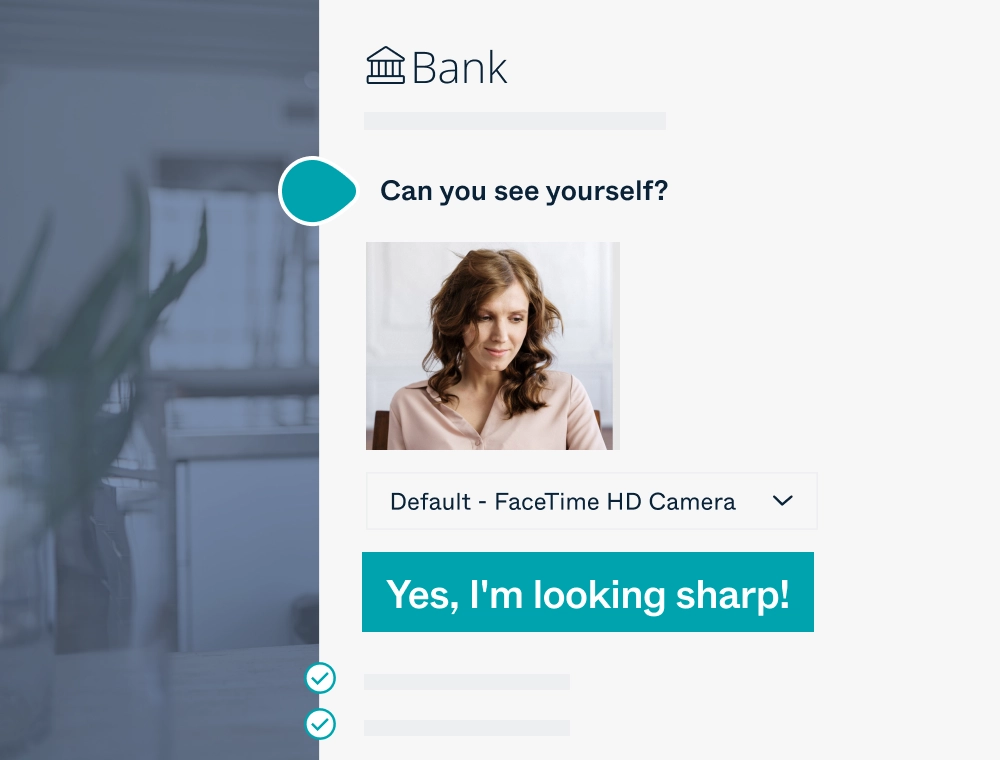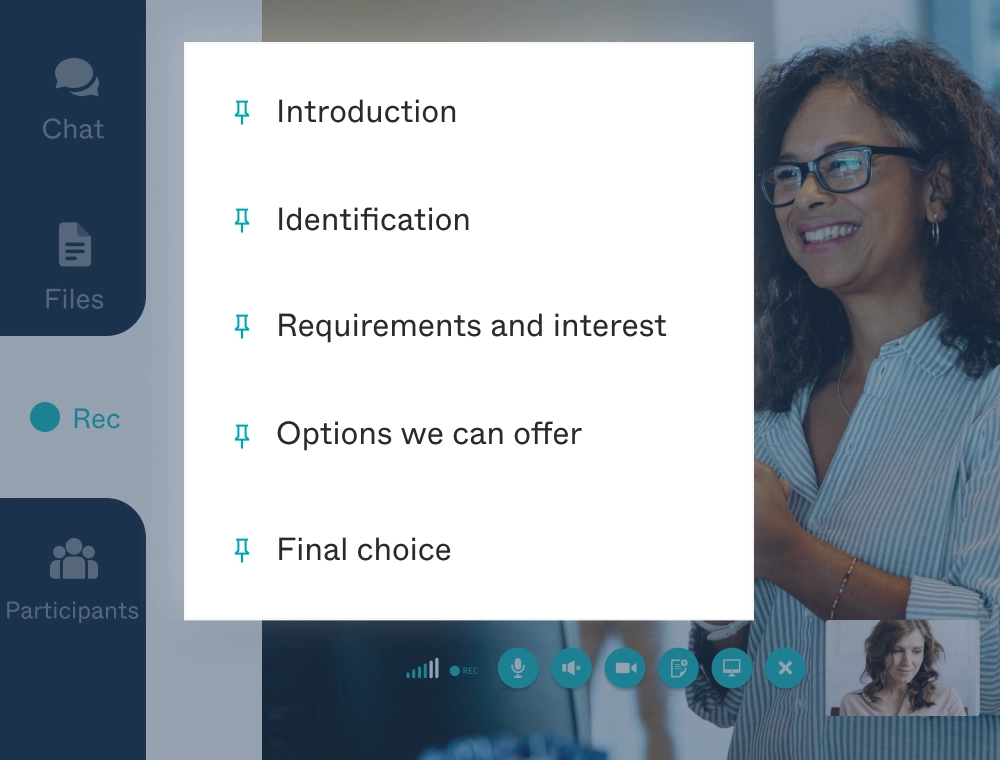 On-location meetings
Our optimized on-location scheduling feature allows you to meet your customers and clients where they are, whenever they want. This allows you to book meetings outside your office, including your real estate listings.
On-location meeting features
Travel time
Consider travel time when booking meetings with your customers, allowing your advisors to maximize efficiency.
Region coverage
Match advisors with customers in a specific region to optimize travel time and boost user experience. Our region-matching feature allows appointments via phone, video, or on-location.
Listings for real estate
Create temporary listings with predefined scheduling rules, assigned agents, and preselected locations to manage your properties and allow customers to book a viewing at the right address.