February 18, 2019
We've got some big news to share today! The users have spoken, and Pexip ranks number one in brand perception, according to a new survey from Wainhouse Research.
Based on Net Promoter Score (NPS) methodology, the survey shows overall sentiment towards 17 enterprise video companies, with Pexip leading the way. This is big in a time when user expectations are higher than ever, and IT leaders must adapt to a shifting collaboration landscape. It shows that users trust Pexip — a testament to a solid product and the tireless work of our employees and partners.
Since the survey is based on NPS methodology, let's look at what that is and why it matters.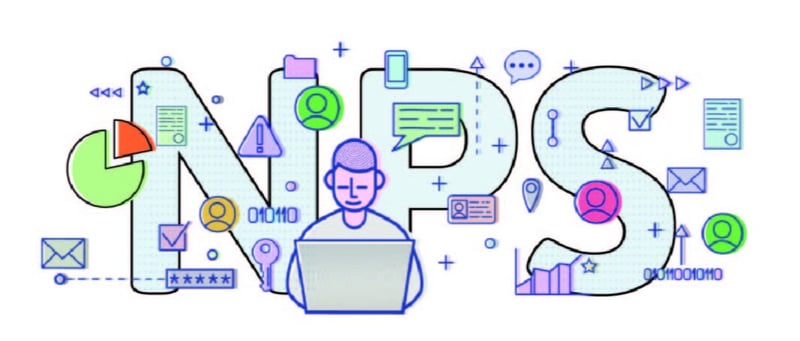 What is an NPS score, anyway?
The Net Promoter Score measures companies based on one simple question: How likely are you to recommend this company/product/service to a friend or colleague?
Respondents rate the company between 0 and 10, and the results are sorted between promoters (who give scores of 9-10), passives (scores of 7-8), and detractors (scores of 0-6). By subtracting the percentage of customers that are detractors from the percentage that are promoters, companies can calculate their score between -100 and 100.
First developed by Fred Reichheld in 1993 and adopted by Bain & Company and Satmetrix in 2003, NPS scores are used as the gold standard by more than two-thirds of Fortune 1000 companies today.
Why does NPS matter?
The answer to this one question reveals a lot about your customers. It shows how happy they are with your product, whether their expectations are met, what they think about your company's future growth, how loyal they are to you, how they feel about your brand, and more – all wrapped up into one tidy number.
It also shows the health of a business and can predict future revenue. Word-of-mouth marketing is extremely powerful and happy; loyal users often beget more happy, loyal users.
Why did Pexip place so high?
We believe meetings should be simple. They should be easy for anyone to host and join, and the technology behind them should work. We've designed our platform with the end-user in mind to deliver a powerful video collaboration tool that works where you do.
We also believe IT administrators should have the tools they need to succeed, and our management portal provides all the information they need in real-time to keep things humming.
Don't take our word for it, though. Check out some of these reviews that customers have left about Pexip and Videxio on Capterra:
Pexip
"I like its simplicity. It is a very easy software to configure. The software is intuitive. Very light in memory and processor resources."
"Good quality of video sessions, nice web portal for admin…"
Videxio
"This service is the only service I would trust to register my traditional video systems allowing me to join the Videxio cloud service or any service I wish."
"The quality of the service is second to none. I have yet to have a call where the quality was less than stellar, and I am on several hours of video per week."
Ultimately, we're all about delivering an outstanding video experience for our customers. We're incredibly humbled to receive the highest Net Promoter Score in the video collaboration space, and we look forward to pushing the boundaries of simple, effective meetings!
Topics:
Enterprise
Meet & collaborate securely
Room connector