Secure your organization's chat and video collaboration
Empower your workforce with a secure, modern collaboration solution, with the help from Pexip and Rocket.Chat.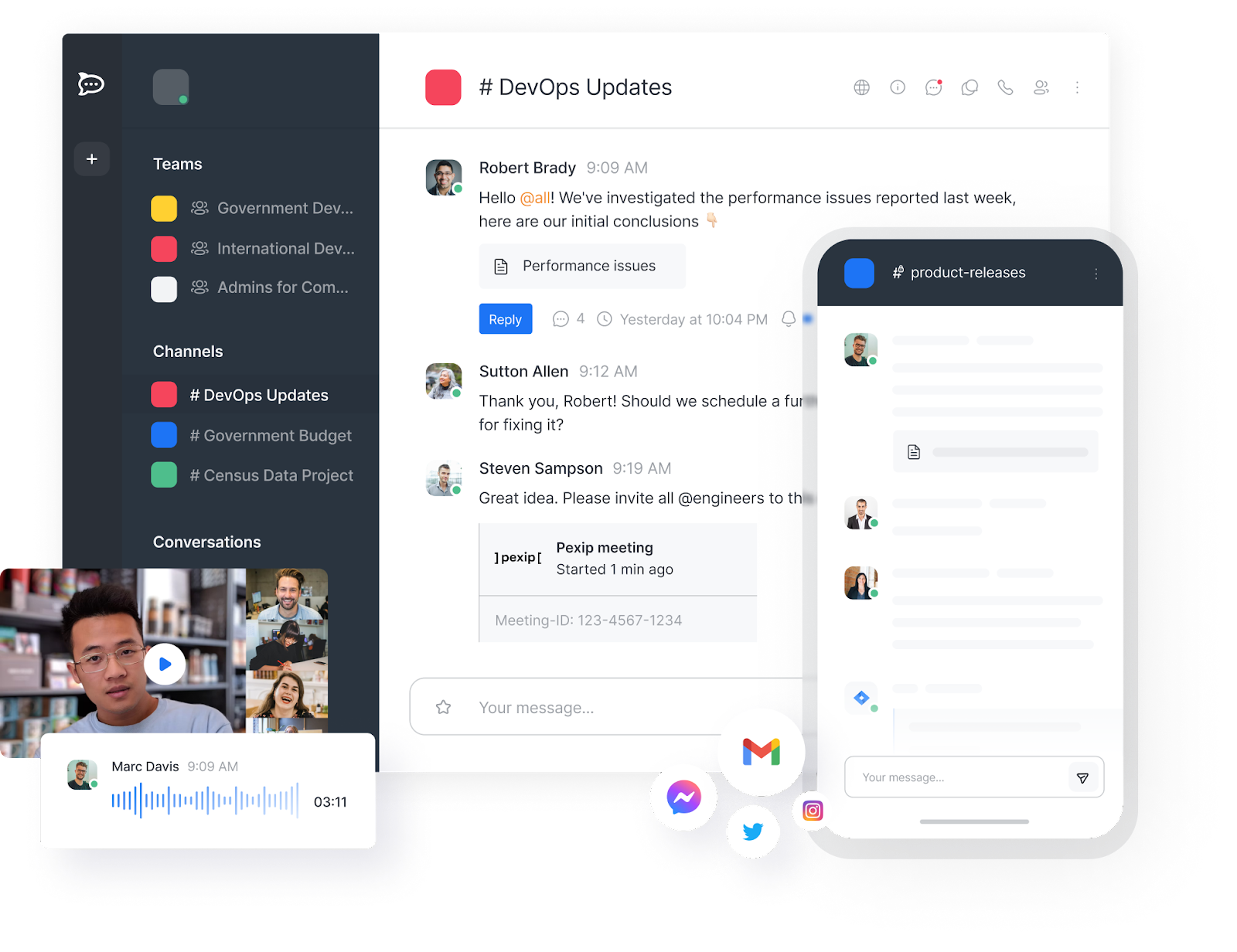 Does your organization handle highly sensitive corporate or customer data?
With Pexip & Rocket.Chat you can:
Consolidate video, chat, and projects in a single location.
Maintain the privacy of mission-critical communications.
Continue to take advantage of a modern, on-premise collaboration platform.
Our teams are happy to help answer any questions you have about the Pexip & Rocket.Chat secure collaboration solution.
Are you ready to get started? Contact us today!