Next-generation virtual care with wearables
Bring the specialist to the patient with hands-free wearable computing.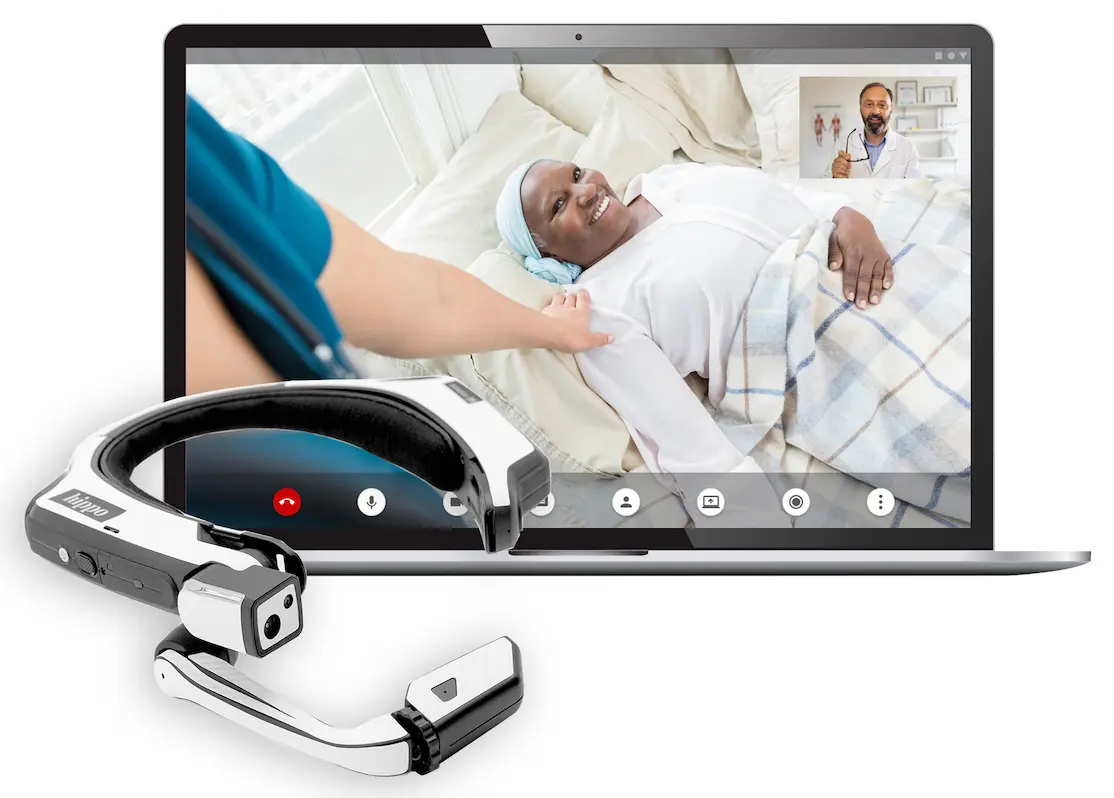 A "through the eyes of the clinician" viewpoint for remote specialist consultations
Reduce healthcare costs
Bring the specialist to the patient with video-enabled headsets. No need to travel. No delays in care.
Double clinical capacity
Improve productivity and empower physicians to train while they treat.
Increase healthcare access
Bring specialty care into the community, and into the home, and reduce readmissions.
How it works
The Hippo Virtual Care platform includes a hands-free, video-enabled headset worn by a clinician at the point of care.

The caregiver can livestream a patient examination to specialist colleagues back at the hospital for real-time diagnosis and treatment.

This immersive virtual care experience can be used for specialty consults and medical training or proctoring.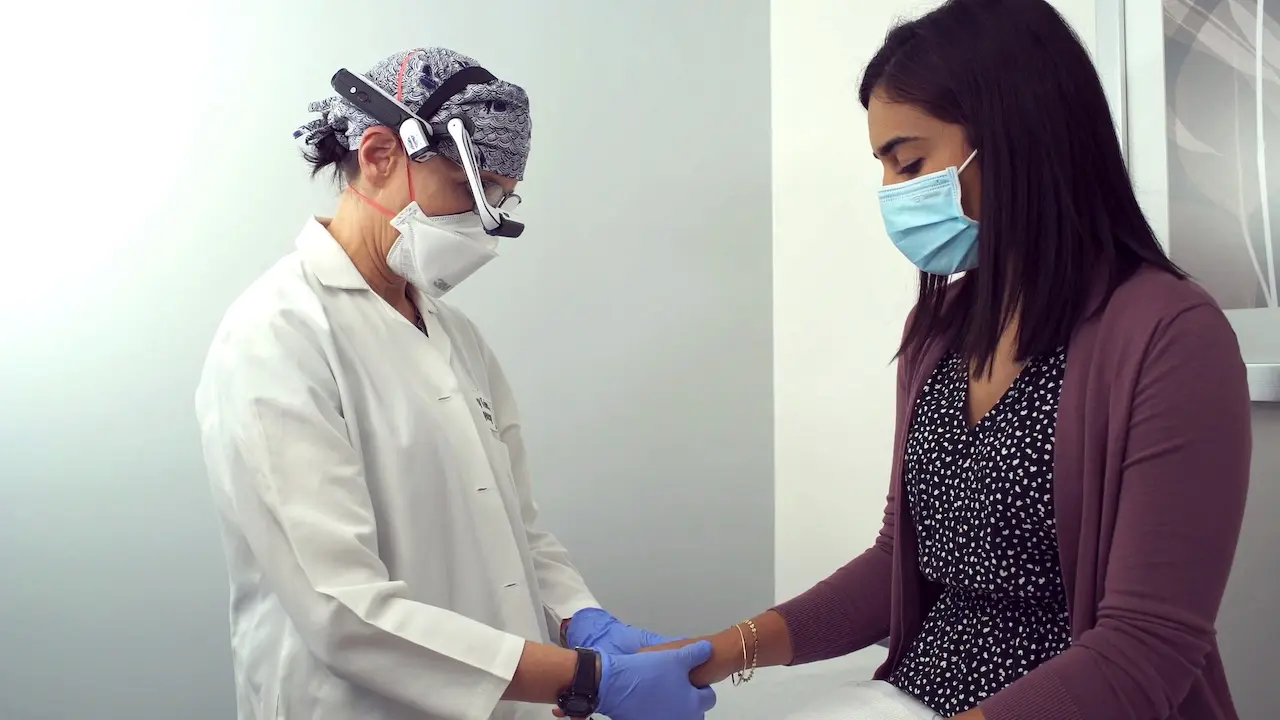 See Hippo + Pexip in action
About Hippo Technologies
Hippo Technologies, Inc., is a global virtual care company servicing the healthcare and medical education industries. The next-generation Hippo Virtual Care™ platform combines the most advanced voice-activated, Assisted Reality headsets and clinical-grade software allowing clinicians to collaborate remotely in real time to deliver patient care or train healthcare professionals. In addition to supporting the delivery of specialist care in the field, Hippo can integrate seamlessly with hospital systems and connected devices for a multitude of use cases in the hospital ER, OR, ICU, inpatient units, outpatient clinics, long-term care facilities, and in the home. With staffing shortages and clinician burnout taking their toll on the healthcare workforce in the wake of COVID-19, Hippo's solution effectively overcomes the barriers of time, distance and training to deliver specialist care wherever the patient is located. For more information on Hippo Technologies, Inc. and Hippo Virtual Care, please visit: myhippo.life.