Virtual nursing and virtual companion platform
Design a custom solution to meet your budget, maximize your ROI, and prepare you for the future of hybrid care.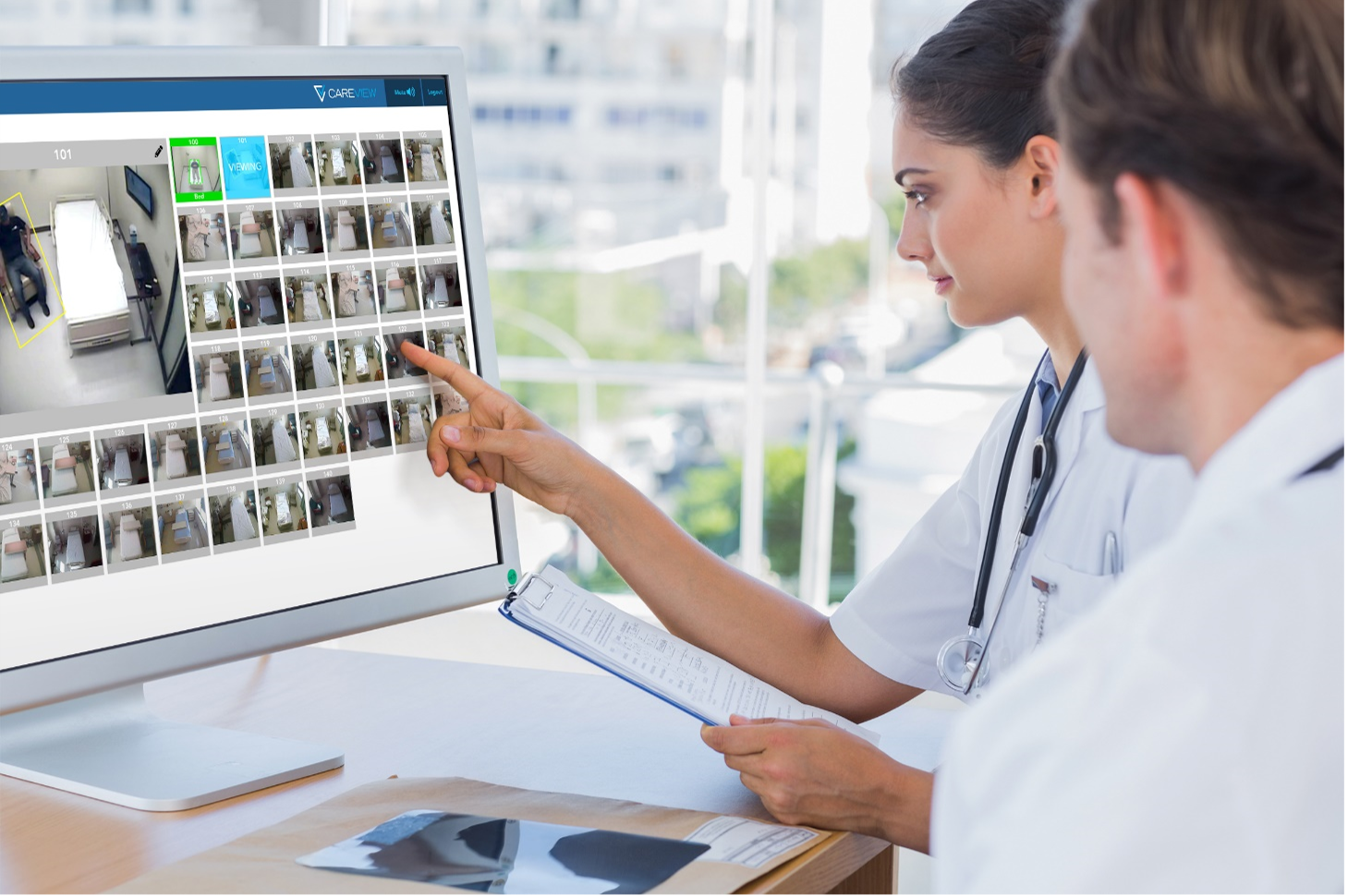 Intelligence never sleeps
Prevent patient falls
Our patented predictive patient monitoring system has been proven to reduce patient falls by up to 80%.
Reduce costs
CareView Patient Safety Systems have helped healthcare facilities reduce sitter costs by up to 65%, making an immediate difference in your bottom line.
Increase productivity
Patient video monitoring is a cost-effective, long-term solution that is proven to minimize patient risk and maximize ROI while helping to ease stress on your staff and increase productivity.
How it works
The CareView Patient Safety System, including its patented Virtual Bed Rails® and Virtual Chair Rails®, uses predictive technology to differentiate between normal patient movements and behaviors of an at-risk patient. This results in fewer false alarms, quicker staff interventions, and a significant reduction in patient falls.
Furthermore, CareView Patient Safety System-enabled virtual nursing workflows for admissions and discharges can help reduce labor costs, improve efficiency, decrease staff burden and burnout, and enhance patient engagement.
About CareView

As a leader in turnkey patient video monitoring solutions, CareView is redefining the standard of patient safety in hospitals and healthcare facilities across the country. For over a decade, CareView has relentlessly pursued innovative ways to increase patient protection, providing next-generation solutions that lower operational costs and foster a culture of safety among patients, staff, and hospital leadership. With installations in more than 150 hospitals, CareView has proven that its innovative technology is creating a culture of patient safety where patient falls have decreased by 80% with sitter costs reduced by more than 65%. Anchored by the CareView Patient Safety System, this modular, scalable solution delivers flexible configurations to fit any facility while significantly increasing patient safety and operational savings. All configurations feature HD cameras, high-fidelity 2-way audio/video, LCD displays for the ultimate in capability, flexibility, and affordability. Corporate offices are located at 405 State Highway 121 Bypass, Suite B-240, Lewisville, TX 75067. More information about the Company and its products and services is available on the Company's website at www.care-view.com.