Customizable Video Conferencing Solutions
With Pexip, you can customize your video conference experience in a wide variety of ways to best match your organizational needs.
Whether you choose to use Pexip as a service or prefer to host it, there are many options to make the platform your own.
Customizing the self-hosted software
The self-hosted solution is open to many custom branding options, allowing you to modify the platform however you need it. By taking advantage of customization, an organization can ensure a tight integration of a video solution that looks and feels like a native property. Additionally, a custom-branded platform is more likely to be easily adopted by the end-user thanks to the familiar UI elements.
With customizations, you can put a personal touch on key elements of the meeting experience including:
Logo watermark during video calls
Color palette
Background images (For example, on the welcome, PIN entry and waiting for host screens)
Loading animation
Icon colors
Your own theme
Customizations are grouped as themes and are used to change the look and feel of the self-hosted software. Themes can be applied to many of the Pexip solutions including VMRs, virtual auditoriums, and virtual receptions. All participants will experience the theme no matter what device they use to join the call.
We speak your lingo
We know brand voice is important. Customize the text copy and specific titles of all UI elements to keep your company voice consistent.
You can also change the language used in the client to match the language your organization does business in - making it as simple as possible for your co-workers and clients to join meetings.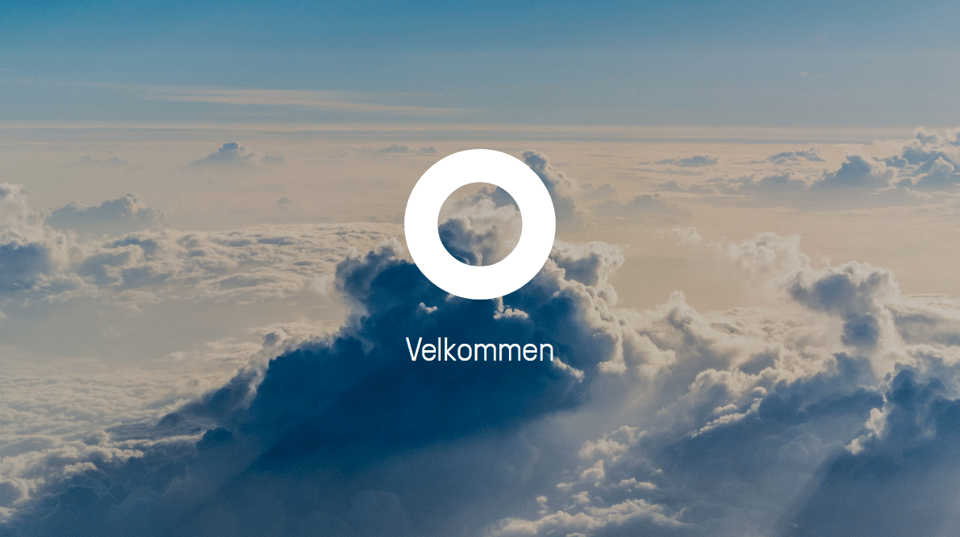 Customize your in-meeting screens
Add you choice of background image and company logo so your employees and guests always know they're in the right place.
You can also match your organization's video calling domains to your company email for familiar dialing addresses.
Create a custom and secure video platform for finance, healthcare and government
Companies within industries with tight security regulations, such as the medical or financial industries, often need customized video solutions to ensure that they are compliant while providing a great experience for the user. Thanks to the client integration options available, the security and privacy of the platform is maintained.
Pexip for banking and finance
Financial organizations have used Pexip as a base for their video communications platform for use in both customer and internal communications. In customer facing communication, Pexip is used to host on-demand customer meetings and for support. Meetings can be accessed within a secure, logged-in web page and users maintain the native feel of the company website on the join page. This customization not only maintains the security of the platform and provides a simple join experience, but it also provides assurance to end users.
Organizations in the financial sector also use Pexip internally as a scalable platform for secure video communication. Pexip provides a space for global collaboration with different tiers that can be completely secured and managed by the customer.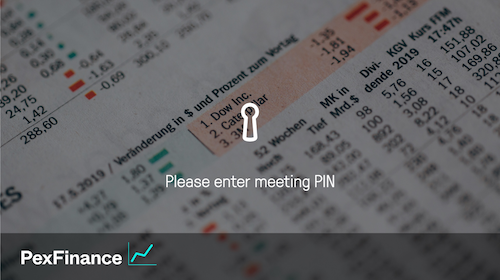 Pexip for healthcare
Healthcare companies can provide an optimized telehealth experience for patients and doctors due to the deep levels of customization by using Pexip for video communication. Our platform can include a fully-customized experience beginning at the invitation and leading all the way down to a unique mobile application.
With Pexip, providers can greet their patients with a familiar sign-in interface and recorded greeting welcoming them to their appointment.
Pexip as a national telehealth offering
The U.S. Department of Veterans Affairs (VA) built its telehealth offering on Pexip to provide veterans around the United States medical support. The platform provides veterans with access to prescriptions, enables video consultations with medical specialists, and allows for efficient check-ins with primary doctors.
Thanks to the service, hundreds of thousands of veterans throughout the United States have access to essential medical care from the comfort of their home. The offering has been widely adopted with more than one million video visits conducted annually.
Pexip for healthcare
Everyone is included
Pexip works to ensure that everyone can participate in video meetings. This is why we've included many customizations aimed at improving the accessibility of video conferencing. Read more about our accessibility features and customization options on our documentation site.

Familiar dialing address
The Pexip service can be customized for your organization to help make joining a video meeting easier for users. With domain hosting, you can customize your video addresses to match your company email address - making sharing and remembering video addresses easy for everyone. Be more visible when inviting clients to meetings with branded video addresses including your company's domain like, yourname@companyname.com.
Live Streaming & Recording Customization
Pexip also provides custom integrations with multiple third-party event broadcasting platforms. Easily connect to some of the world's leading streaming and recording services without having to solve complex technical compatibility. Configure the Pexip service for streaming and recording to your choice of multiple selected third-party streaming platforms. Choose your perfect combination of event, platform, and audience or build your webinar platform.
Supported services include industry leaders such as:
Facebook Live
Periscope
Qumu
Kaltura
and many others
For enhanced flexibility, advanced users can select the custom RTMP integration. RTMP (Real-Time Messaging Protocol) is a standard technology used throughout the streaming industry. Generate the "stream key" via your chosen streaming/recording platform and simply add to the unique RTMP event in the Pexip Live dashboard. Sharing links created by your chosen platform helps you share a stream/recording in your preferred way.
Ready to get started?
Request a trial to test drive Pexip for yourself. Or reach out to our sales team to learn more about our customization options.