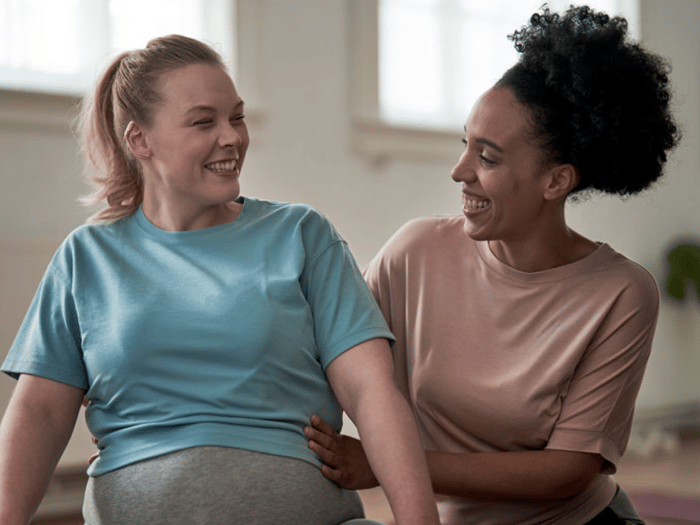 Customer story
Financial services
Customer engagement
How Solidaris exceeded their pre-pandemic appointment numbers

30%
revenue increase for personal advice services
1200
appointments booked within the first week
500
hits on the booking page on the first day
Social insurance fund Solidaris provides face-to-face consultation services, helping clients with tax and social security advice.
Until recently, they ran an open office system where customers arrived and waited in line for an appointment. Enter COVID-19.
"Even before lockdown, we sought a way to avoid long queues. And then came Corona, which forced us to speed up our plans for digitalization. We were already working on the rollout of Pexip Engage's appointment system. Now we work solely by appointment, which has produced a phenomenal increase in client satisfaction and revenue for the business" - Francis Sörensen, Process & Digital Transformation Manager, Social insurance fund Solidaris.
Coronavirus expedited the need for a scheduling system tailored to modern customers
Before the lockdown, Solidaris customers could only make appointments over the phone during regular office hours. When visiting for their appointment, they would arrive in a packed waiting room where wait times were unpredictable and variable.
"We already knew this wasn't convenient for many working people," Sörenson said. But, with 11 large offices across the region, the company struggled to find a unified package that accommodated the entire client base while helping manage staffing levels.
"Before the lockdown, we compared off-the-shelf calendar systems, and Pexip Engage came out on top - much better than the generic systems offered by Microsoft, so we began working with them on a scheduling system."
When COVID hit, everything changed
"We had to keep the health system running because we saw an explosion of cases. However, some of our customers were in recovery from COVID. Soliddaris knew their customers needed them, so they kept some of their offices open during the lockdown.
Waiting rooms would have become a hotbed of infection if we hadn't changed to an appointment system."
By expediting the rollout of Pexip Engage across all branches and working behind isolating screens, Solidaris was not only able to help more customers during this trying time but also saw how their business could expand thanks to Pexip Engage.
"We found that automated scheduling essentially expanded our opening hours, helping us to support the public at a time of great need, which was an excellent outcome."

We survived because of digital solutions like Pexip Engage. All while keeping customers and staff safe.
Pexip Engage made privacy-conscious customers so happy that Solidaris broke appointment records
"Pexip Engage worked alongside the solidaris technical team, onboarding the scheduling plugin during a business-critical period for Solidaris, and they did it in record time.
Since implementation, there has been very little negative feedback, apart from the need to add more offices to the system. Customers found their way to the platform, and their feedback was positive: it's a user-friendly platform," Sörenson said.
By the time the lockdown started, Solidaris had big expectations for the business-wide implementation since their dieticians had already used the system in some branches.
"Coming into the office for a consultation with a dietician was difficult for some clients because they had to explain their body weight issues to a receptionist in a public space," Sörenson said. But after moving to Pexip Engage, the sale of dietician services increased by 30%.
"I see the number of appointments coming in, and it's phenomenal. Within a week of implementation, our clients had scheduled a record number of meetings."
The future is bright for Solidaris thanks to Pexip Engage's flexibility and commitment to customer service
"If there's a problem, our Pexip Engage account manager solves it quickly. With a bigger player, you're lucky if they even answer your emails. Pexip Engage makes it a priority to adapt to ideas for business improvement. We're dazzled by their flexibility," Sörenson said.
For example, Pexip Engage introduced a QR code that clients could scan at the entrance to avoid getting lost in Solidaris' large building. That means meetings start on time.
Our current priority is to keep our waiting rooms as empty as possible. Still, once our offices have reopened, we'll promote the scheduling tool more prominently and further our digital expansion. We have plenty of business for now due to Pexip Engage's excellent system.